MS Alternative Energy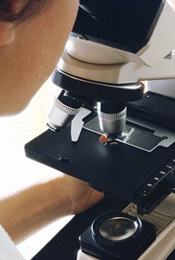 Humankind increasingly demands efficient, reliable and renewable energy supplies. The objective of this M.S. Alternative Energy degree program is to educate and prepare students to enter green technology fields involving sustainable energy generation, distribution and consumption.  Students are exposed to a range of technologies including solar cells, wind, biofuels, fuel cells and batteries.  The curriculum includes opportunities to design energy devices and systems, develop computer and data science skills, model and predict energy markets, network with alumni & students, and to perform research supervised by chemical engineering faculty.
The M.S. in Alternative Energy is independent of the existing M.S. in Chemical Engineering; students must be formally accepted by the alternative energy program to pursue an M.S. in alternative energy.
Through courses and research, students interact with our internationally recognized faculty in a collaborative environmental that is informal yet intellectually rigorous. The M.S. degree usually requires one to two years to complete. Students are required to complete core courses, take part in our seminar series, and participate as teaching assistants.  Students can complete a combination of coursework and an independent research thesis (Plan A), or they can focus on coursework (Plan B).
Plan A, Thesis Option. Students in Plan A must earn a minimum of 30 credit hours, at least 18 of which should be 400-level courses. The remaining credit-hour requirement can be satisfied through independent reading (no more than 4 credit hours) and thesis research (at least 6 credit hours), culminating in a master's thesis. Students who pursue the Plan A thesis option are eligible to apply for departmental research awards to help fund their research.
Plan B, Coursework Option. Students in Plan B must earn a minimum of 32 credit hours. At least 18 of the credits should be 400-level courses and no more than 4 credits can be from independent reading. Students may also complete an industrial internship (1 credit hour), for which a final essay must be submitted as a part of their degree requirements. All Plan B students must also pass a comprehensive written examination.
Applying.  For information about financial aid and applying to the alternative energy program visit the following webpage: apply to Rochester.  This post-graduate program is designed for students entering with a BS degree in engineering or science. Entering students must have completed*:
Two general chemistry courses
Two general physics courses
Two calculus courses
One differential equations course
One thermodynamics course
Students who have not taken these courses can still be admitted but may be required to take courses in addition to the degree requirements described below.  Some technical electives may also require that students take an additional course in organic chemistry. 
*Equivalent courses may also be accepted.
Coursework Requirements. To fulfill the credit-hour requirements, students should include a minimum of three core competency courses for Plan A, and at least four for Plan B, one of which must be:
ERG 458: Electrochemical Engineering and Fuel Cells
ERG 460: Solar Cell
ERG 464: Biofuels
ERG 465: Sustainable Chemical Processes


All students must choose courses from the core competencies and technical electives listed in the MS Alternative Energy Handbook. Two typical programs of study for Plan A and Plan B options are provided here.