John Cognetti Receives Outstanding Dissertation Award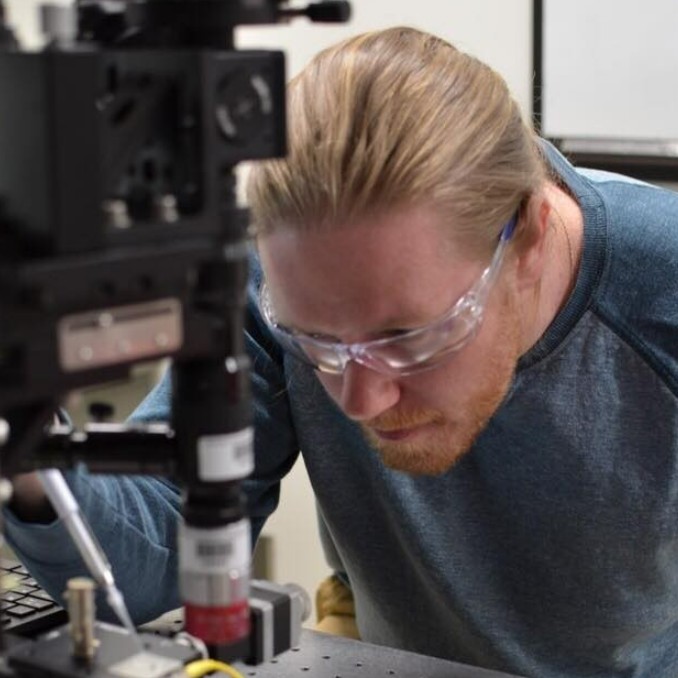 John Cognetti was recently selected as the recipient of the 2023 Outstanding Dissertation Award for Engineering.  This award is in recognition of the truly outstanding dissertation and exceptional research as a graduate student at the University of Rochester. 
John completed the requirements for the Ph.D. in Biomedical Engineering in 2022 while working in the lab of Professor Benjamin Miller. His thesis is titled, "Development of a Photonic Biosensor-Integrated Tissue Chip Platform", and involved utilizing photonic biosensors to measure the diverse secretory profile of cells in real time in a hybrid optical/microfluidic platform. 
Professor James McGrath also served on John's doctoral thesis committee and was a close collaborator on his projects involving sensor integration into 'tissue chips.' 
"Fully non-invasive measurements of pathological biomarkers in tissue chips is the future of drug discovery. Thanks to John's dissertation, which is both a remarkable technical achievement and a testament to his vision and character, that future will be here much sooner."
        - Prof. James McGrath
The central developments of John's thesis focus on the integration of biosensors into tissue chips so that their molecular composition can be read in real-time. This technology is essential if tissue chips are to realize their full potential. Current measurement on tissue chips requires their disassembly, processing, and transfer to other measurement tools for single 'end-point' assays, obviously defeating the goal of high throughput. John's thesis (and the associated publication Cognetti, et al., Lab Chip. 23: 239-250) demonstrates the first real time measurement of the secretome response ever done in a tissue chip. John achieved this using photonic sensors that are placed proximal to the cells in the chip and read from outside through precisely aligned fiberoptic cables. While the final operation is elegant in its simplicity, the technical challenge was immense and required all of John's many multidisciplinary talents.
John is currently continuing his studies at the University of Rochester as a Postdoctoral Researcher. In September he will begin a postdoctoral fellowship at the KTH Royal Institute of Technology in Stockholm, Sweden, where he will be working in the laboratory of Prof. Anna Herland, advancing novel microfluidic neurovascular models.
BME Department's social media accounts: