McGrath Appointed William R. Kenan, Jr., Professorship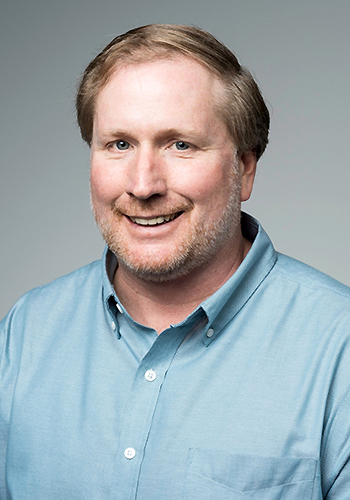 James McGrath has been named the William R. Kenan, Jr., Professor in Biomedical Engineering. The honor is awarded in support of a university teacher whose enthusiasm for learning, commitment to teaching and interest in students will make a notable contribution to the University's undergraduate community.
McGrath is an internationally recognized expert in his field, with an impressive track record of publications. His work has been supported by numerous external grants, and he has successfully mentored dozens of post-doctoral fellows and students. He contributes to his academic discipline by serving important services roles including conference organization, grant review and editorships. He has over 20 years of experience teaching one of the introductory BME classes (BME201-Fundamentals of Biomechanics), always with stellar reviews, and he undertook an enormous effort to develop on-line course materials for that class.
Since 2001, McGrath has been on the Biomedical Engineering faculty at the University of Rochester. He served the department for over 10 years as the first director of the BME graduate program. While historically, his research focused on the phenomena of cell migration, since 2007 has been leading the Nanomembrane Research Group - a highly interdisciplinary, multi-institutional team that is developing and applying ultrathin silicon 'nanomembrane' technologies. McGrath is also a co-founder and past president of SiMPore Inc., a company founded to commercially manufacture the nanomembranes. He was also a recipient of the 2019 Edmund A. Hajim Outstanding Faculty Award, and was elected as a Fellow of the American Institute for Medical and Biological Engineering (AIMBE) in 2015.
BME Department's social media accounts: