Latest Projects
Class of 2018
Seniors
Guiding US IV
Kwasi Nimako, Veronica Valencerina, Kate Bushway, Anisha Khosla
A device to aid in the Ultrasound IV insertion process in an emergency room setting.
C-Arm X-Ray Improvements in the OR
Harshita Narang, Emily Grey, Shuang (Grace) Chang, Chi Huang
Improved C-Arm X-Ray machines for neurosurgeries.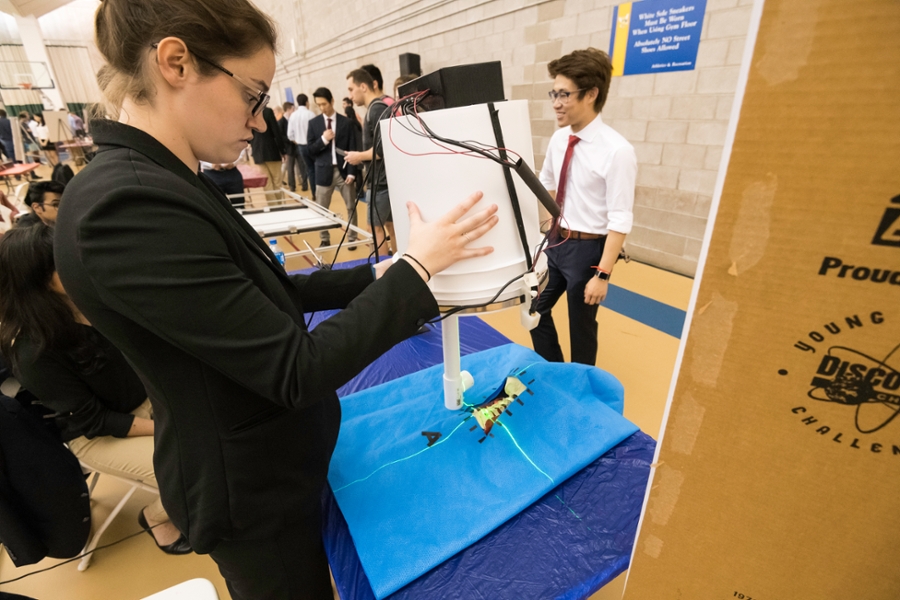 Plasma Separation Team
Xuan (Monica) Sun, Mollie (Eva) Hansen, MaryAnne Achieng, Huy Nguyen
Designing a system to separate plasma from whole blood patient samples in less time than centrifugation for Ortho Clinical Diagnostics.
OR Communication
Jake Krapf, Anna Hrbac, Anyah Wright, Christian Keenan
A device or system that will be used to aid surgeons with various hearing abilities communicate while operating on patients.
The ThighCyclers
Erik Backstrom, Iain Wright, Kelly Tighe, Kyle Ruffner
An accessory device for adaptive cycles to promote safer, more comfortable rides for individuals with leg weakness due to stroke, TBI or other medical conditions.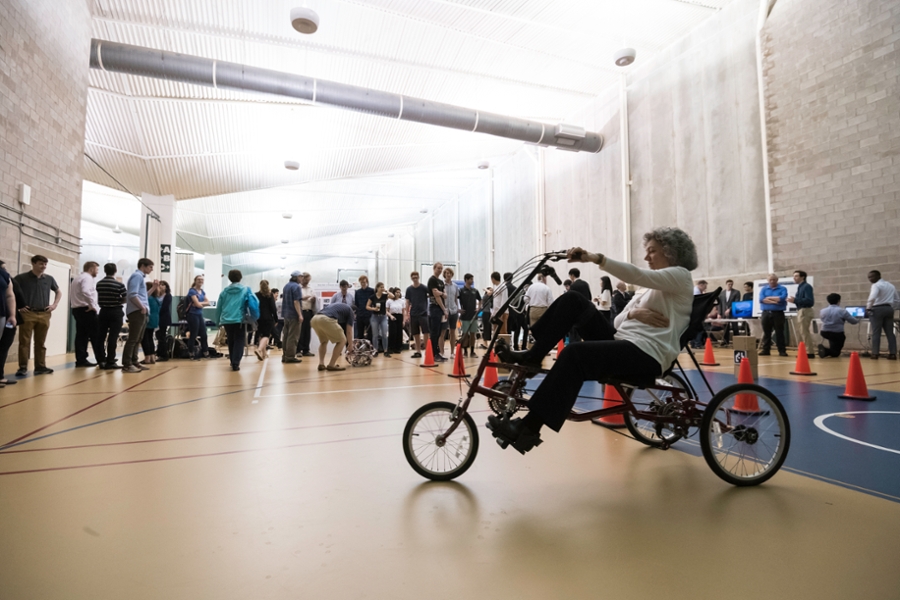 Advancement of Breast Pump Accessibility
Helen Yang, Katelyn Offerdahl, Renee Brigham, Rachel Larkin
Working towards improving access to breastfeeding education and resources for mothers of infants in the neonatal intensive care unit.
TubercALERT!
Ramel Morales, Andrew Hollomon, Corrine Kennedy, Sam Kann
To monitor areas at high risk of spreading tuberculosis bacteria, our device detects the concentration of airborne tuberculosis, thus indicating locations where attention should be directed.
Moh's Surgery Teaching Tool
Jason Kim, Mackenzie Harris, Ryan Bowen
A device for dermatology residents to practice planning facial skin reconstructions.
Wheelchair Improvements
Zijie (James) Sha, Hye Mi (Abby) Kim, Harrah Newman, Alexandra Wolkoff, Michael Zhang
Creating a mechanism to enable wheelchair users improved ability to access their belongings.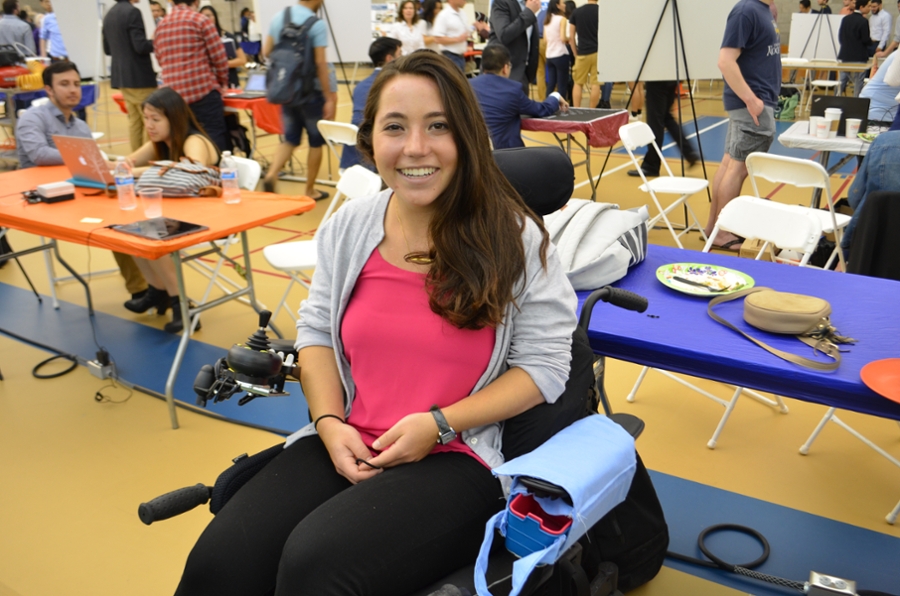 Saccadic Adaptation
Nicholas Boldt, Sang Park, Emily Palacio, Daniela Burnes Vargas
A Saccadic Adaptation task that can be done at home.
Diffuse Optics Team
Ziping Liu, Hunsuk Stefan Ha, Shenglin Liu
A system to apply diffuse optical imaging to monitor fracture healing in the foot.
Polymer Surface Modification to Augment VITROS® MicroWell Technology
Geoffrey Rouin, Jingyi Fan, Alessandro Del Priore
Polymer to enhance capture molecule binding on MicroWell surface for increased assay.
The Listen'Ears
Arushi Jain, Salah Mahmoudi, Jacques Kouevi, Jeremy Deniega Using modern technology to analyze brain-ear interfaces to help you listen to what really matters.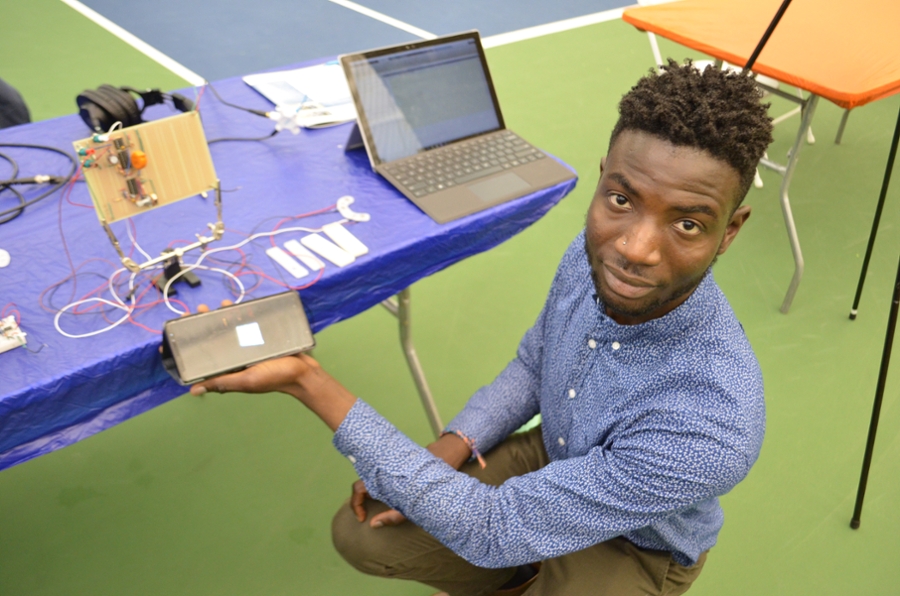 TouchStream Seizure Detection
Icxel Valeriano, Hetince Zhao, Michiko Feehan, Jingxia He
The design of an algorithm capable of detecting seizure onset, duration, and severity.
IV Easy
Julia Herman, Hyun Woo Kim, Hong Chen
To assist nurses and reduce human errors by hospital bedsides related to IV tube connections.
Early Mobility for Kids
Joseph Cappotelli, Daniel Myers, Hyun (Jennifer) Choi, Devon Foggio
The creation of an early mobility system for children with developmental disabilities.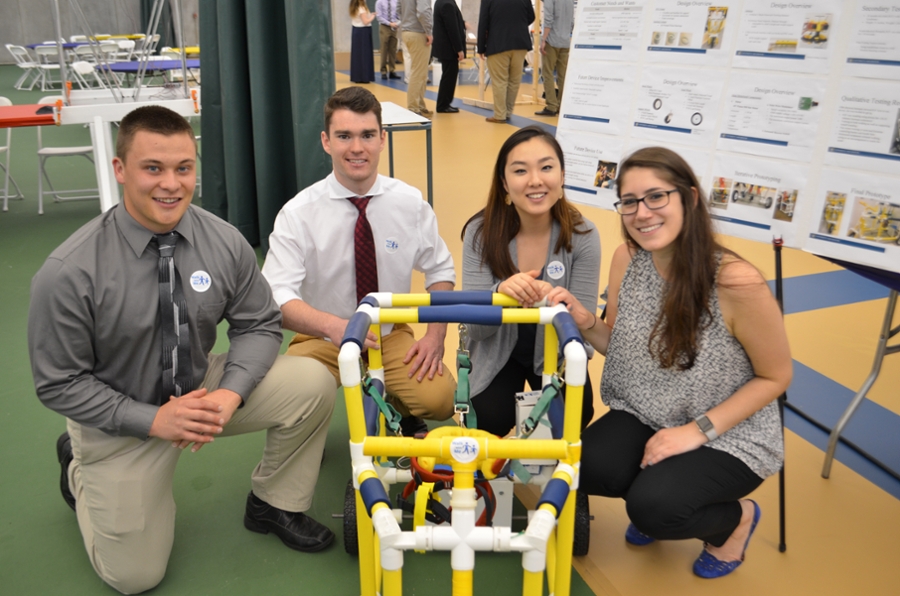 Dia-Beat-It
Sue Zhang, Matt Boulanger, Jack Hayden, Fredella Lee
A point of care screening device for type 2 diabetes.
TB Skin Deep
Anli Lin, Tianyu Wu, Raymond Chin, Alexander Strand
Developing an improved method of diagnosing TB using PPD
Center for Medical Technology & Innovation (graduate students)
Aortic Wall Exposure
Students: Connor McBride, Emily Newman, Josh Schum-Houck
Clinicians: Dr. Spencer Rosero, Dr. Peter Knight, Dr. Bryan Barrus
Our device will be used during minimally invasive aortic valve replacement surgeries to aid in the exposure of the aortic valve tissue area and allows for easier implantation of the replacement valve. This improvement will make performing minimally invasive surgeries more accessible to surgeons.
Quick and Repeatable Ultrasound Imaging during CPR
Students: Vladimir Tokarchuk, Eric Ravinal
Clinicians: Dr. Lu, Dr. Miglani, Dr. O'Connor, Dr. Rosero
A way to reduce the time needed to find the right ultrasound image in cardiac arrest patients, in order to minimize the time that the patient's brain is not receiving oxygenated blood.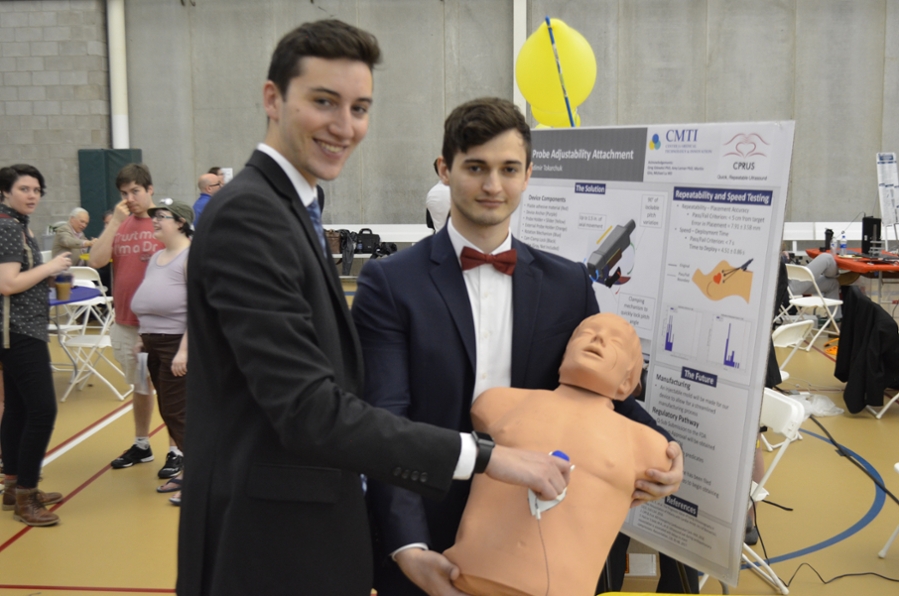 Dural Safe Bone Removal
Students: Amanda Smith, Evan Sosnow, Rebecca Amorese
Clinicians: Dr. Addisu Mesfin, Mr. Robert Molinari, Dr. Paul Rubery
A way to enable the surgeon to use both hands on the Kerrison Rongeur while simultaneously cutting, removing and collecting targeted bone segment during lumbar decompressions in order for the surgeon to safely and effectively carry out the procedure.
CompreSure's Compressive Intramedullary Rod (CIMR) System
Students: Meghann Meyer, Gregory Dadourian, Alyssa Lopez
Clinicians: Dr. Gorczyca, Dr. Dave Ciufo
A new implant that allows for minimally invasive fracture fixation and compression of breaks located in the humerus. Our novel technology utilizes controlled compression of the fracture site to promote faster and stronger bone healing, which leads to improved patient recovery.