The Electrical and Computer Engineering Department Meliora Weekend Special Event
STEM Careers in Industry
Scott Smith, UR '72, GE Research
Friday, September 30, 2022
10 a.m.–11 a.m.
601 Computer Studies Building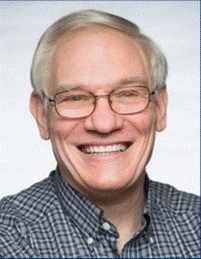 Concerned about landing that first job and thriving in the new culture? 
Targeted for current STEM students, Scott will highlight learnings from over four decades doing medical imaging at General Electric.  Videos describing GE culture and ultrasound product development along with some aphorism-based advice will be followed by ample time for questions. 
Bio:
Scott Smith's industrial career has focused on medical imaging.  He joined GE Research after earning degrees in physics from the Universities of Rochester and Pennsylvania. Initially developed phased array probes for medical ultrasound, he then joined the team that created the world's first 1.5 Tesla MR doing both diagnostic imaging and spectroscopy of metabolic processes.   Subsequent efforts produced probes with expanding apertures and electronic focusing in 2D dimensions that enabled adaptive corrections for sound speed inhomogeneities.   Most recently, he led projects on novel probe materials, additive manufacturing methods, and specialty applications including multi-spectral photoacoustics and combing MRI and ultrasound to guide cancer therapy. Dr. Smith has authored over 60 issued patents and over 40 refereed publications. He is a fellow of the American Physical Society and an IEEE Life Fellow.