2023 Experience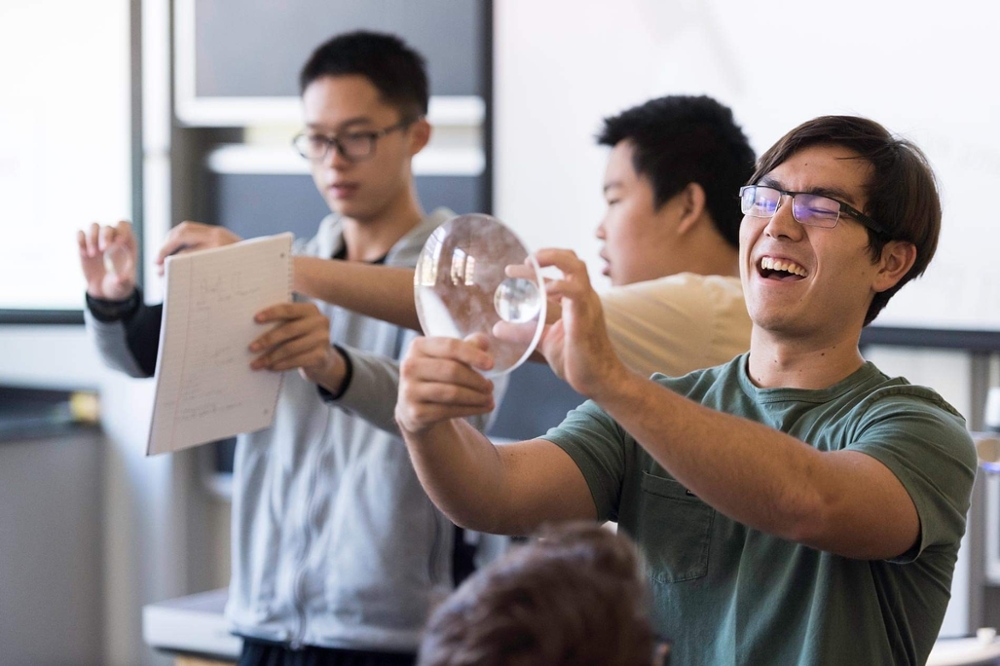 We hope you will visit the Institute of Optics as part of the upcoming college-wide 2023 Experience. If you are on campus for either the 2023E, or touring on your own, please stop by and introduce yourself. We'd love to tell you more about optics and our program here, which can be a great fit for students who enjoy math and physics.
As part of the 2023 Experience, the Institute of Optics will provide optical engineering/optics information sessions on the following dates:
March 29 at 1:30 PM (Goergen Hall, room 108)
April 13 at 12:15 PM (Wilmot Hall, room 116)
April 15 at 1:30 PM (Goergen Hall, room 509)
April 15 at 1:30 PM (Goergen Hall, room 108)
April 22 at 1:30 PM (Goergen Hall, room 108)
During these sessions, optics faculty, students, and staff will provide a brief overview of the optical engineering and optics program. Discussion topics will include academics, research opportunities, post-graduation job opportunities, the wide availability of industry internships and more.  
We also invite you to visit one of our optics "drop-in" classes:
OPT 311: Senior Design
Professor Wayne Knox
Gavett Hall, room 301
Mondays, Wednesdays, and Fridays from 11:50 a.m. to 12:40 p.m.

OPT 222: Color Technology
Professor Jen Kruschwitz
Wilmot Hall, room 504
Mondays and Wednesdays from 10:25 a.m. to 11:40 a.m.
You can also connect with us during the Academic and Student Services Fair happening on campus, Saturday April 13 from 10:30 a.m. to 11:45 a.m., or book an individual appointment with an optical engineering advisor by contacting Daniel Smith at daniel.smith@rochester.edu.