Optics Students Reimers and Paine Win Design Competition
Jacob Reimers and Scott Paine, both 3rd year graduate students at the Institute of Optics, placed 1st and 3rd in the 2015 Robert S. Hilbert Memorial Optical System Design Competition run by Synopsys. The competition recognized excellence in optical system design project completed by students.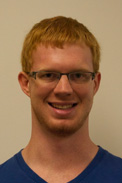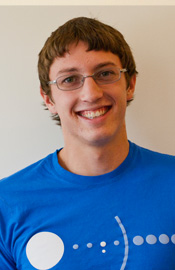 Jacob Reimers (left) won for his Compact Offner-Chrisp Imaging Spectrometer using Freeform Surfaces, and Scott Paine (right) won for his Wide Angle Climbing Camera.
Congratulations, Jacob and Scott!