Ultra-Fast Optics... Student
Kenneth Goodfellow, who is researching nanophotonic devices, finished 2nd in the Rochester Marathon.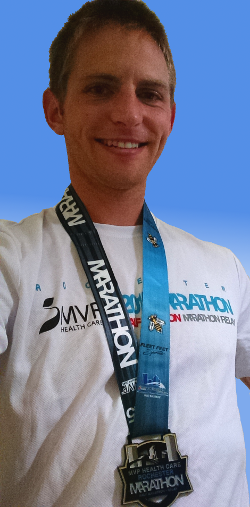 Optics PhD candidate Kenneth Goodfellow finished the Rochester Marathon in second place, a mere 20 seconds behind the first-place winner.   Kenneth, a student of Prof. Nick Vamivakas, is creating nanophotonic devices that may one day enable computer chips to send information at the speed of light.  Read more about Kenneth's photonics research.