Daniel Nikolov Wins AS&E Barnard Fellowship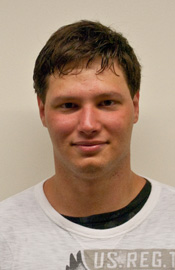 Institute of Optics graduate student Daniel Nikolov has won an Arts, Sciences and Engineering Donald M. and Janet C. Barnard Fellowship.  The award cites his strong research record as well as his exceptional commitment to mentoring, outreach and service to the Institute and the field of optics.
This fellowship comes with a $2K stipend for the 2015-2016 academic year, as well as a tuition award.