2016 News Archive
December 12, 2016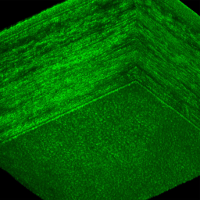 On the back side of the cornea is a single layer of cells that play an all-important role, maintaining just the right fluid balance to keep the cornea transparent so light can enter the eye.
---
December 5, 2016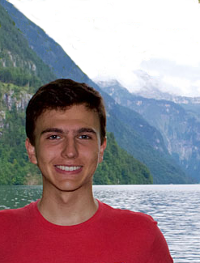 Undergraduate David Lippman '18 of The Institute of Optics spent this past summer as an intern at Arnold & Richter Cine Technik (ARRI) in Munich, Germany.  The 100-year-old company engineers and manufactures movie cameras, lenses, lights, and other motion picture technology.  David was able to do both lab research and computer programming — and came back with some new ideas about what he might do with his career.  Read more here.
---
November 28, 2016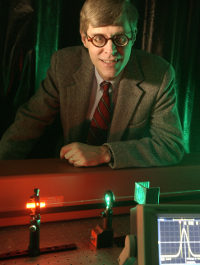 Robert Boyd, professor of optics, has been elevated to Fellow of IEEE (Institute of Electrical and Electronics Engineers), the world's largest association of technical professionals.  The distinction is reserved for select IEEE members for extraordinary accomplishments in their field.  Boyd's citation is for contributions to the fields of nonlinear optics and photonics.  Professor Boyd is also a fellow of the Optical Society of America and a fellow of the American Physical Society.

Professor Boyd joined the faculty of the Institute of Optics of the University of Rochester in 1977 and is presently Professor of Optics and Professor of Physics.  He has published approximately 350 research papers, holds nine US patents and has supervised the PhD theses of 33 students.

In 2010, Boyd was awarded a highly competitive Canada Excellence Research Chair at the University of Ottawa.  He currently directs a major research center at the University of Ottawa while still maintaining a significant research presence at the University of Rochester.

He received a bachelor of science degree in physics from the Massachusetts Institute of Technology and in 1977 received a PhD degree in physics from the University of California at Berkeley.  His PhD thesis work was supervised by Professor Charles Townes and involves the use of nonlinear optical techniques for infrared detection.
---
September 1, 2016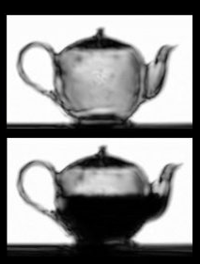 Kang Liu, a PhD student in optics, and Xi-Cheng Zhang, the M. Parker Givens Professor of Optics and director of the Institute of Optics, collaborated with Tzortzakis Stelios' group in Greece on an ingenious way to extend the "reach" of terahertz waves with an unconventional laser beam, called a ring-Airy beam. "It makes possible the remote sensing of chemical, biological, and explosive materials from a standoff distance," Xi-Cheng explains, making this a promising tool for Homeland Security and law enforcement agencies. Read more here.
---
August 30, 2016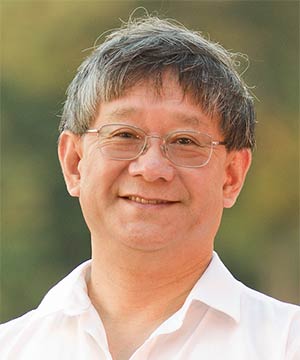 As we start the 2016 fall semester, it is my pleasure to welcome all new and returning students, faculty, staff and members of The Institute.  The Institute of Optics was founded in 1929 as the first Optics education program in the United States of America. Here we continue to educate generations of leaders in the ever-growing field of Optics, and provide unparalleled advancements through research. Whether you are new, or a returning member of The Institute, I congratulate you on the decision to pursue your dreams and aspirations here. While you are here, The Institute of Optics is your home, and you will now always be a part of a strong academic community.
---
August 30, 2016
Nick studied electrical engineering at Boston University and received his PhD in 2007.  During this time he developed high resolution microscopy and spectroscopy techniques to study the electro-optic properties of individual nanostructures.  Following his PhD, he was a postdoctoral fellow from 2007-2011 in the Cavendish Laboratory at the University of Cambridge.
---
August 30, 2016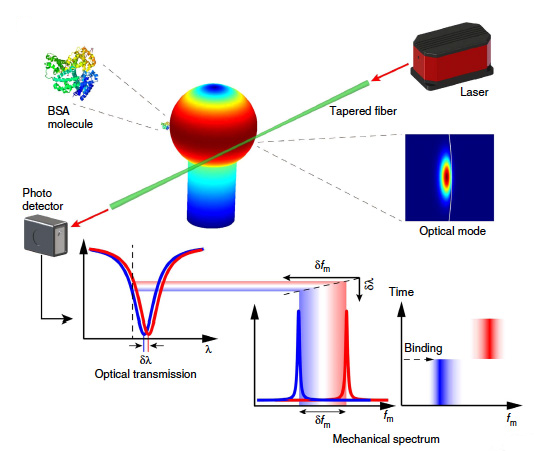 ---
July 19, 2016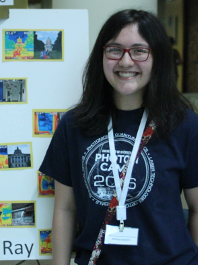 Local high school students had a fun and educational week at the 2016 Photon Camp.  Photon Camp is a free, one-week program where rising high school juniors and seniors can explore the growing field of optics and optical engineering.  Students spend the week attending faculty lectures, visiting local optics industry sites, and working in the Institute of Optics laboratories.
---
July 14, 2016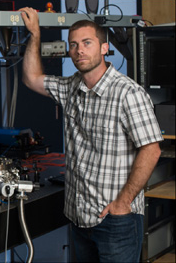 Prof. Nick Vamivakas has been awarded the two-year Leonard Mandel Faculty Fellowship from the Department of Physics and Astronomy, University of Rochester, where Nick has a secondary appointment.  This fellowship was founded in honor of Professor Leonard Mandel (1927 — 2001) by many of his former students and colleagues worldwide.  It recognizes excellent work on the topics within quantum and classical optics which were most important to Mandel, with the goal of encouraging more work, especially among our junior faculty.
---
July 8, 2016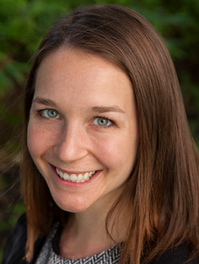 While pursuing a master's degree at The Institute of Optics, Amy Frantz learned real-world skills -- and made connections that landed her a job with a leading producer of optics, imaging and photonics technology.
---
June 28, 2016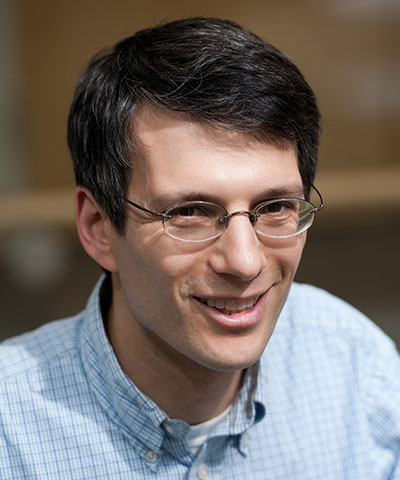 Andrew Berger (left), Associate Professor of Optics, and Hani Awad (lower right), Professor of Biomedical Engineering, have received a $1.88 million, five-year grant from the National Institutes of Health for their project, "Raman Spectroscopic Platform for Transcutaneous Monitoring of Bone Quality."  Currently, assessing the risk of bone fracture associated with osteoporosis relies primarily on measures of bone mineral density.  These measurements are strongly correlated with bone strength, but not with fracture risk.  The goal of this grant is to demonstrate Raman spectroscopy as a promising, noninvasive way to assess both bone strength and fracture risk, and to also detect improvements in bone quality in response to anti-resorptive and anabolic treatments. 
---
June 27, 2016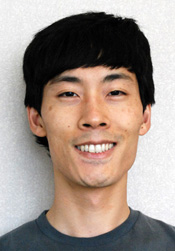 Using the same mathematical framework as the Rochester Cloak, Dr. Joseph Choi of the Institute of Optics (left) and Prof. John Howell (lower right) of the Department of Physics and Astronomy have used flat screen displays to extend the range of angles that can be hidden from view. Their method lays out how cloaks of arbitrary shapes, that work from multiple viewpoints, may be practically realized in the near future using commercially available digital devices.
---
June 8, 2016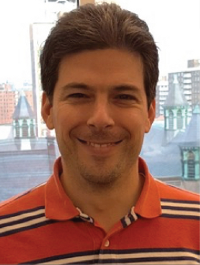 Dr. Jaime Cardenas earned his Ph.D. from the University of Alabama in Huntsville in Optical Science and Engineering.  His research was in single air interface bends and waveguide microcantilevers.  After two years as a process engineer, and three years as a Postdoctoral researcher in the Cornell Nanophotonics group, Jaime continued with the Lipson Nanophotonics Group as a research scientist at Columbia University in June 2015.
---
June 8, 2016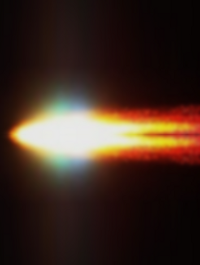 The Institute of Optics will host a Workshop on Bright THz Sources and Nonlinear THz Field-Matter Interactions on Thursday and Friday, June 16th and 17th, 2016.  Researchers will discuss the current state and future directions of research on the generation, detection and applications of intense pulsed THz waves.
---
May 9, 2016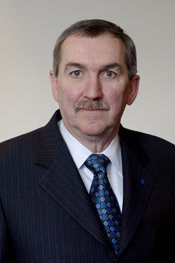 Duncan Moore '74 (PhD), the Rudolf and Hilda Kingslake Professor of Optical Engineering, will receive the Lifetime Achievement Award in Graduate Education for his ability to inspire students with his boundless enthusiasm for new approaches to teaching, technology and business.  Duncan has taught 15 optics courses ranging from introductory to advanced graduate classes; he has advised nearly 60 master's and PhD students.
---
April 30, 2016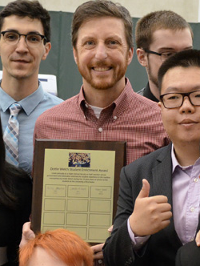 The Institute's undergraduate advisor, Dan Smith, won the 2016 Dottie Welch award during the Hajim School Design Day at Goergen Athletic Center.  
---
April 25, 2016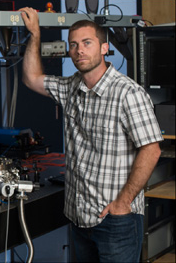 Something interesting happens when you overlap two layers of tungsten diselenide that are each only a few atoms thick, Nick Vamivakas and his lab have discovered.
---
April 22, 2016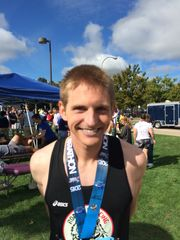 Institute of Optics graduate student and avid marathoner Kenny Goodfellow placed 10th overall in the Pittsburgh Marathon with a time of 2:38:25 and led a Rochester contingent of about 100 runners in the Boston Marathon this spring, finishing in 2 hours, 35 minutes and 28 seconds.  In Boston, he placed 72nd overall and 63rd among the men.  Goodfellow also took second place in the Rochester Marathon in September.
---
April 21, 2016
---
April 20, 2016
The Undergraduate Committee has awarded the 2016 prizes to outstanding students in the Institute of Optics.
---
April 4, 2016
---
April 4, 2016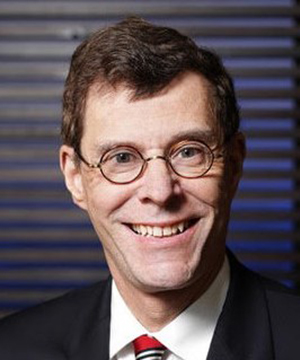 Prof. Robert Boyd has won the 2016 OSA Charles Hard Townes Award for his "fundamental contributions to the field of nonlinear optics, including the development of methods for controlling the velocity of light, of quantum imaging methods, and of composite nonlinear optical materials."  Boyd's PhD thesis work was supervised by Professor Charles Townes himself and involves the use of nonlinear optical techniques for infrared detection.  Professor Boyd joined the faculty of the Institute of Optics of the University of Rochester in 1977 and is presently Professor of Optics and Professor of Physics.
---
February 19, 2016
With awards and recognitions, two successful summer programs, the announcement of a national photonics center to be based in Rochester, more students studying abroad, and our involvement in the International Year of Light, 2015 has been a very good year.  The year 2016 is filled with bright promise, and we look forward to continued excellence.
---
January 7, 2016
Sung Chang, a graduate of the Institute of Optics, writes about finding signals in a large background of noise, a long-standing problem in experimental science.