Terahertz Waves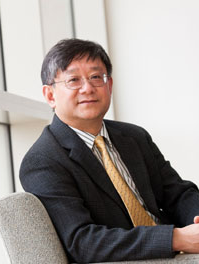 Xi-Cheng Zhang and his team at the Institute of Optics, Capital Normal University in China and ITMO University in Russia have achieved something that was, until now, thought impossible—producing terahertz (THz) light waves using liquid water.  THz waves, also known as sub-millimeter waves, are used in astronomy, communications, and even to see through objects without the use of ionizing x-ray radiation.
Zhang says, "Up to now, three of four states of matter, solid, gas, and plasma, have been used for THz wave generation.  However, liquids, especially water, have not been demonstrated for THz wave generation. Our observation opens a new field for the far infrared and THz community.  It places the last piece into the puzzle.  I have been dreaming about achieving this for several years.  We are so pleased to report the use of liquid water for THz wave generation at Rochester."
Read more on Phys.org and in Appllied Physics Letters.