Institute Professor Tom Brown Wins Goergen Teaching Award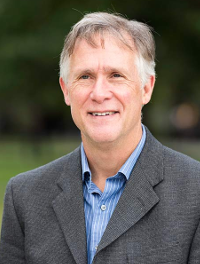 Professor Thomas G. Brown was one of three 2017 winners of the Goergen Teaching Awards.  The Goergen Awards are named for University Trustee and Board Chair Emeritus Robert Goergen '60 and his wife, Pamela, who created an endowed fund in 1997 to establish and provide ongoing support for the awards. In 2010, the Goergen Awards program was redesigned to make larger awards focused exclusively on excellence in undergraduate teaching by individual faculty members.
Brown joined the University in 1987 and was promoted to professor of optics in 2008. The native of Ratodero, Pakistan is a 1975 graduate of Gordon College in Wenham, Massachusetts, and earned his doctoral degree at the University's Institute of Optics in 1987.
(University of Rochester photo / J. Adam Fenster, cropped; story Jim Mandelaro.)