Fennig receives Best Student Paper Prize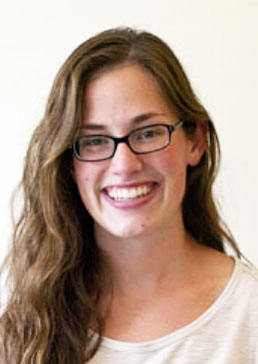 Eryn Fennig, a PhD candidate in the lab of Duncan Moore, Rudolf and Hilda Kingslake Professor in Optical Engineering Science, is a recipient of the 2019 Advanced Photonics Best Student Paper Prize for "Planar Light Guide Concentrators for Building Integrated Photovoltaics." The paper, co-authored by research engineer Greg Schmidt and Moore, was presented at the Optical Devices and Materials for Solar Energy and Solid-state Lighting (PVLED) meeting at the recent OSA Advanced Photonics Congress, held in San Francisco.
The meeting covered the latest developments in nanophotonics and advanced materials for the next generation of photovoltaic (PV) solar cells and light emitting diodes (LEDs).
Fennig's paper discusses a light guide alternative to Fresnel lenses for building integrated photovoltaic systems. The design studies resulting in the final manufactured prototypes are reviewed and prototype testing results are reported.