Homepage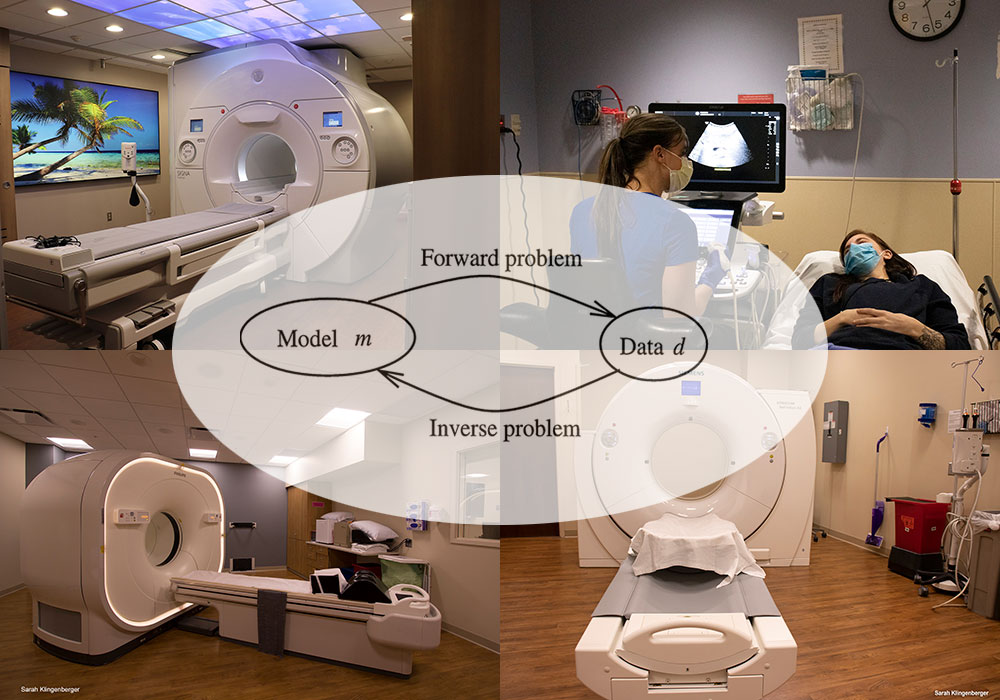 Bringing Engineering and Medicine Together
The University of Rochester's Master of Science in Diagnostic Imaging program is the only program in the country where engineering students and medical residents work and learn together. The program aims to align imaging fundamentals from engineering with radiological applications observed in an immersive clinical environment. This multidisciplinary program is offered in partnership with the Department of Electrical and Computer Engineering in Arts, Sciences & Engineering, and the Department of Imaging Sciences in the University of Rochester Medical Center.
Photo: The fundamentals of image formation, shown schematically in the center as a solution to an inverse problem and the surrounding medical devices that embody them. Clockwise from top: magnetic resonance (MR), ultrasound, computed tomography (CT), and position emission tomography (PET).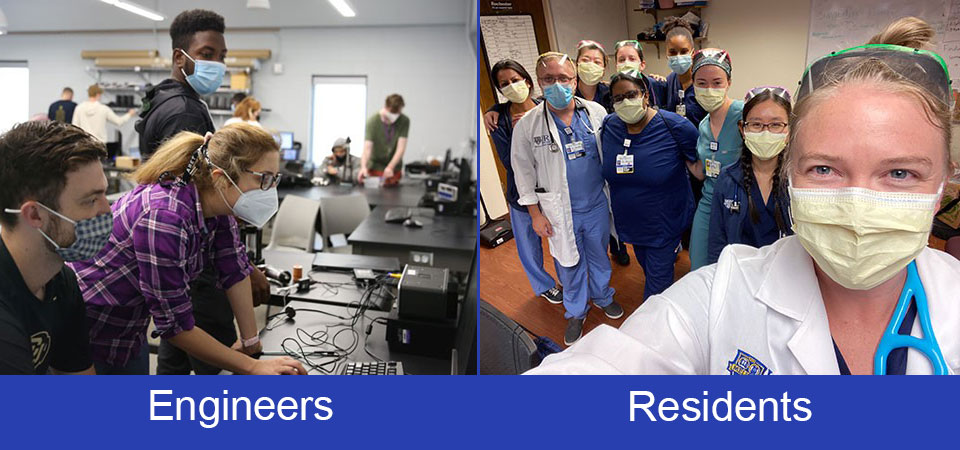 Who's the Program For?
The program is directed at residents and medical students who strive to be physician researchers and to engineering and science students who want to pursue a career in medical imaging. For residents and medical students, it provides a quick and flexible option for a MD/MSc combination in lieu of a much more time intensive MD/PhD program. For engineering students, it provides a path for a medical imaging career in lieu of a medical physics degree which offers only partial exposure to imaging.
Want more information or need help?