Summer Experiences at Oak Ridge National Laboratory
Perspectives on professional experience at a national lab
In the summers of 2018 and 2019, I had the unique privilege to work as an intern at Oak Ridge National Laboratory (ORNL). Established in the midst of the 1940's for the Manhattan Project, ORNL has stood as an icon at the forefront of STEM research. My office was located in the same building as the fastest supercomputer in the world while just a few blocks a way stood the defunct graphite reactor – the first nuclear reactor designed to operate continuously and the first to produce electricity. To be in an environment with such an intersection of cutting edge technology and impactful history is truly inspirational. I hope every engineer will have an opportunity to experience such stimulation.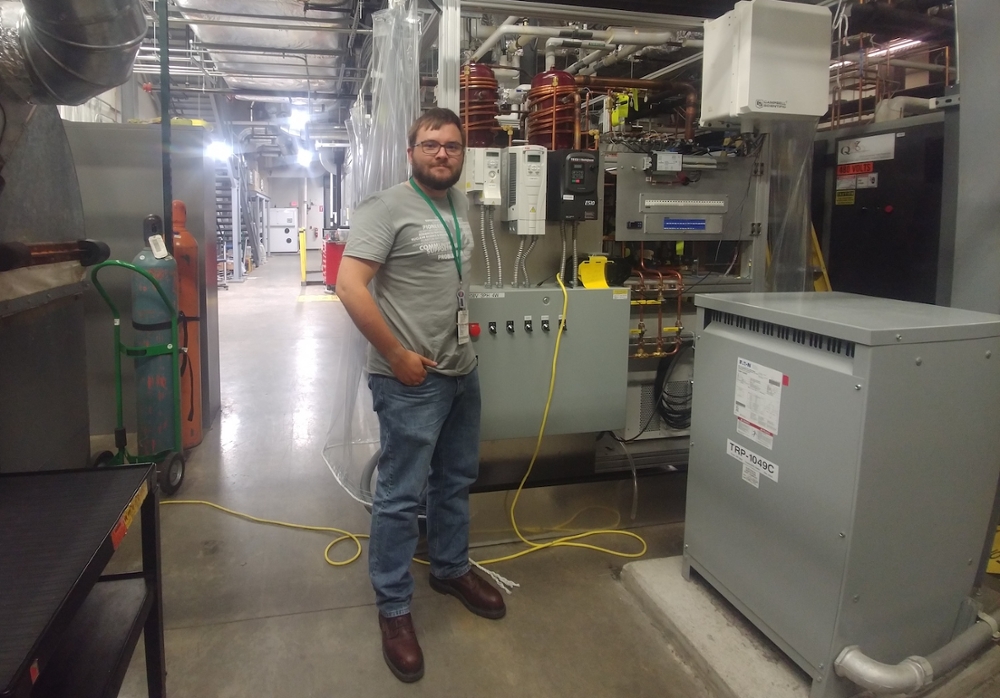 I had applied to the Higher Education Research Experience (HERE) program in a reaching attempt to work at a national laboratory. My application landed in the hands of Active Energy Systems, a sustainable energy start-up company supported by ORNL. They were searching for an intern to write a model in MATLAB that could simulate an electro-thermal energy storage (ETES) system and, in my application, my hands-on experience working with MATLAB as well as my coursework in thermodynamics and power systems had caught their attention. I successfully made it past the interview process and, in the months approaching my appointment, met and started to get to know my would-be bosses: Mitch, the founder of Active Energy Systems and my immediate project boss and Kyle, an ORNL faculty member who would be my mentor during my time at the lab and help guide my experience as an intern.
In that first summer, I worked with Mitch and Kyle to write the MATLAB model they had requested. The goal of the model was to simulate the total function of the aforementioned ETES system, which is theoretically a reversing vapor-compression heat pump and organic Rankine cycle design. In operation, this system behaves as a thermal battery, consuming electricity to freeze a reservoir of phase change material with the heat pump, storing the frozen material (battery charging mode), and then using the frozen material at a later time as a heat sink in the organic Rankine cycle to produce electricity from an expander (battery discharging mode). The model composition emulated the physical design, using individual scripts of MATLAB code to behave as I/O thermodynamic components that were stitched together and managed by higher level scripts. By the end of the summer, I had a functional model that could be easily installed on any PC and used to test variously configured ETES systems and extract performance metrics.
After the summer of 2018, I remained in touch with both Mitch and Kyle as we began to work on a paper reviewing my modeling efforts from the summer. Our goal was to publish a paper showcasing a model that simulated a novel class of thermal energy storage and outperformed other classical methods of energy storage. This ongoing relationship led to a second opportunity to travel to Tennessee, for another summer working at ORNL in 2019.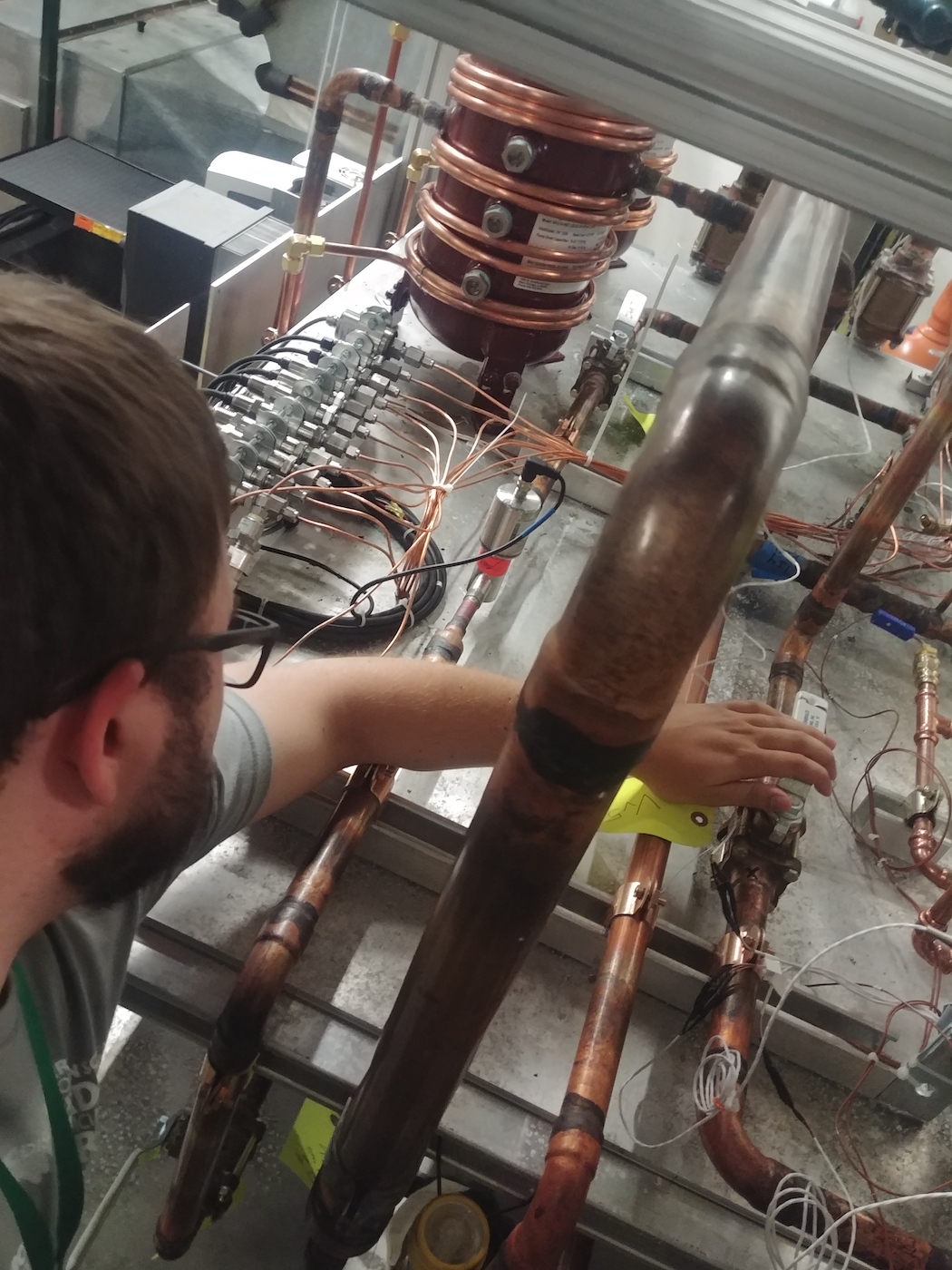 The summer of 2019 found me tasked with working on a physical, recently-constructed prototype of the aforementioned ETES system I had studied only in theory the summer before. It was a wonderfully organic next step in my experience learning about and working on cold-thermal energy storage. During this summer, as opposed to spending all my time on a computer, I found myself literally climbing around the behemoth of a two-ton thermodynamic rig, familiarizing myself with the maze of piping, valves, and heat exchangers. It was my job to learn the design of the prototype inside and out, so that I could work on making it more user friendly. I labeled the valve network and marked necessary valve positions to achieve various modes of operations, simultaneously updating manuals and diagrams for future reference. I was also tasked with learning to use and program the on-board data acquisition system so that I could modify its various outputs to something that would be more intuitive than just raw data files. Unfortunately, I never had the chance to fully turn on and run the ETES prototype due to a myriad of delays and difficulties bypassing red tape. However, in the face of the gridlock I was able to observe some of the inner workings of the national lab environment and the precision and caution with which it operates. Despite the setbacks, there was a constant feeling that any conceivable research project could be facilitated by the national lab network… that anything was achievable with the resources at its disposal.
While I only left Tennessee a few weeks ago, I already know that my time at ORNL has been some of the most influential of my professional life. In addition to an amazing internship experience, Oak Ridge has also opened my eyes to a new career path in the national labs, arguably existing as a hybrid between industry and academia. I have discovered a new interest in sustainable energy generation and storage research and hope that one day that it is a discipline I will pursue further. As I continue through my PhD program, I hope to tailor my professional ambitions towards a future career at the national labs.