Zhang's Terahertz Research Group
People
A group party with families in 2019 summer. (08/02/2019)
All current group members, from left to right: Greg, Prof. Dai, Jiapeng, Qi, Haimu, Mervin, Shenghan, Yiwen, Kareem, Prof. Zhang.
Two undergraduate students Greg (1L) and Mervin (2L) are working with our Ph.D. student Kareem (R).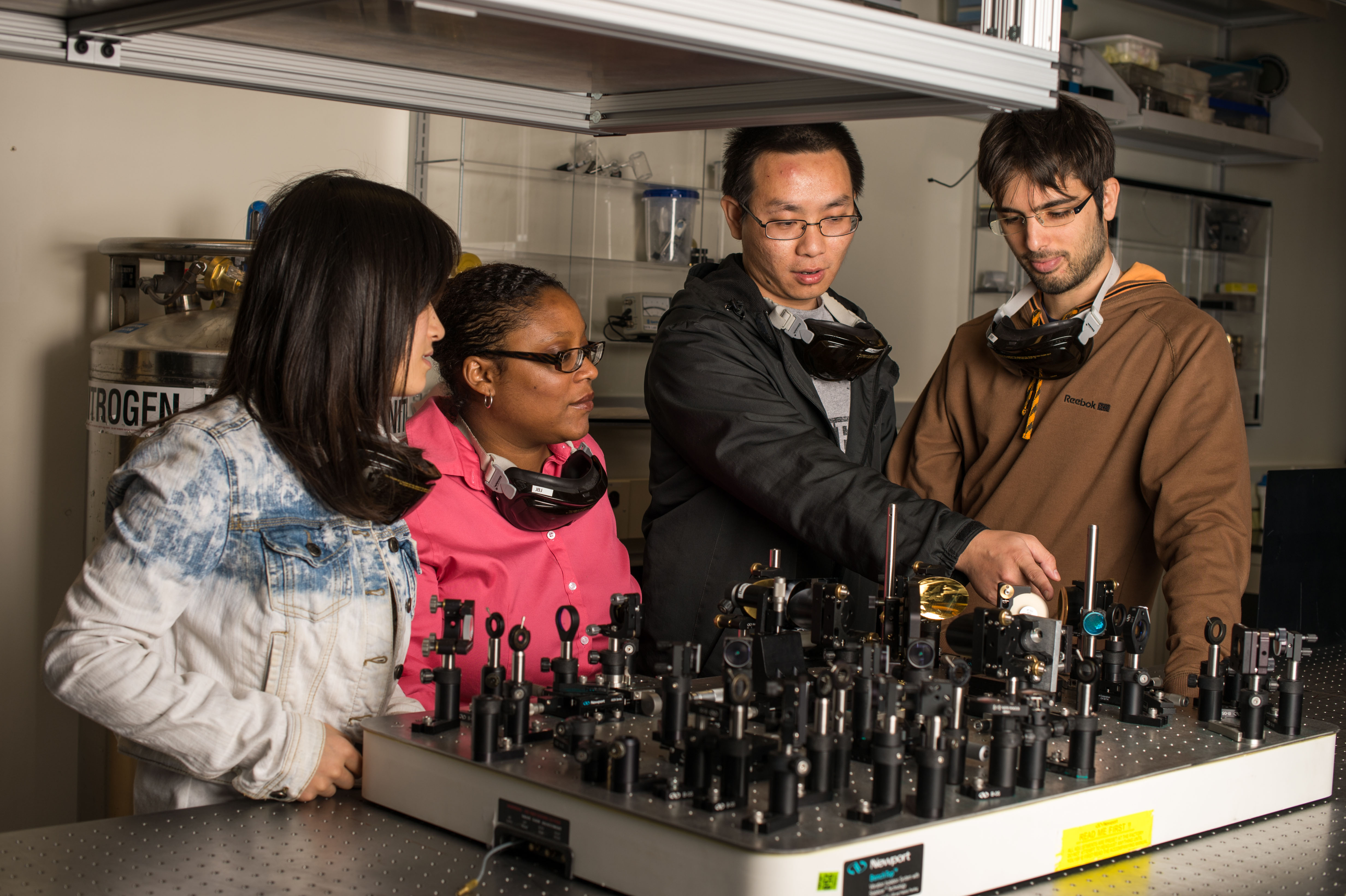 J. Bianca Jackson, Ph.D., (2L), Postdoctoral Research Associate in Terahertz & Cultural Heritage with the Zhang Research Group is talking to other group members in the lab. (L-R: Xuan Sun, Bianca Jackson, Jing Zhang, Fabrizio Buccheri)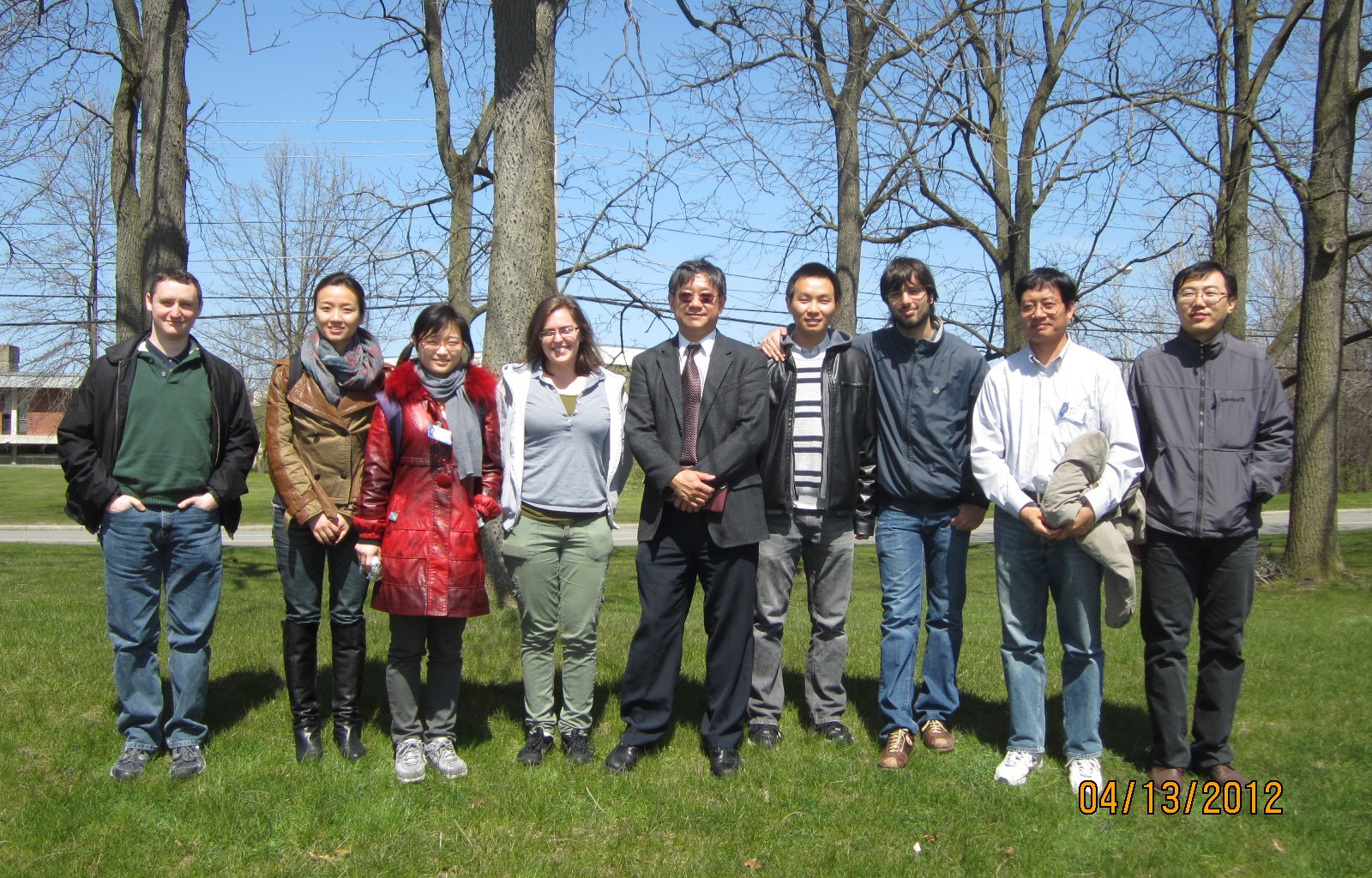 Zhang's group photographed in front of Laboratory for Laser Energetics. (L-R: George Gehring, Kang Liu, Xuan Sun, Leva McIntire, Professor Xi-Cheng Zhang, Jing Zhang, Fabrizio Buccheri, Dr. Jianming Dai, Lei Gao )
For each member's information, please click on the "Current Members" link on the right side!