Recent News
June 25, 2018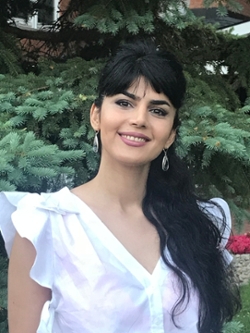 ---
April 19, 2018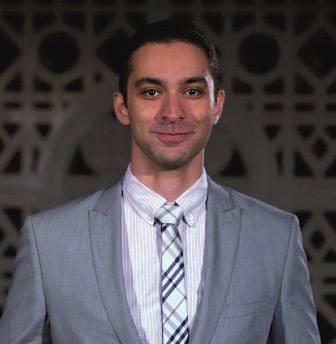 ---
April 19, 2018
Congratulations to Juvenal Ormachea, graduate student in Professor Parker's Medical Imaging Research Lab, on receiving the New Investigator Honorable Mention award at the 2018 American Institute of Ultrasound in Medicine (AIUM) Annual Convention.  Based on Juvenal's abstract submission titled "Reverberant Shear Wave Elastography: Implementation and Feasibility Studies," he was selected to participate in the New Investigator Award competition.  Juvenal presented his work to the award committee and in a general session on March 26th and 27th at the convention in New York, NY.  The committee evaluated over 100 new investigators, and selected 13 finalists.  From those finalists, Juvenal's work was selected as one of the best and received the Honorable Mention award.  Congratulations again to Juvenal on receiving this prestigious recognition at a conference of the top researchers and clinicians in the ultrasound community.
---
March 19, 2018
Mohammad Kazemi, a PhD student in electrical and computer engineering, has proposed an entirely new concept for computer architecture to overcome the problems of heat transfer inherent in traditional microprocessors.
---
February 12, 2018
Congratulations to Roman Sobolewski, professor of electrical and computer engineering, who has been selected as traveling lecturer by the Optical Society (OSA) for 2018. Roman's first visit will be to Tianjin University in China to give a seminar on "Nanostructured superconducting single-photon detectors as photon energy, number, and polarization resolving devices."
---
January 24, 2018
Work by Gonzalo Mateos, assistant professor of electrical and computer engineering, has been recognized with a 2017 IEEE Signal Processing Society's Young Author Best Paper Award for the paper: Morteza Mardani, Gonzalo Mateos, and Georgios B. Giannakis, "Subspace Learning and Imputation for Streaming Big Data Matrices and Tensors" IEEE Transactions on Signal Processing, Vol. 63, No. 10, May 2015 (http://ieeexplore.ieee.org/stamp/stamp.jsp?arnumber=7072498).
---
January 22, 2018
Gaurav Sharma, professor of electrical and computer engineering, worked with Peter Christensen, assistant professor of art history, on converting scans of buildings into highly detailed 3D models. Christensen analyzed the ways that standard German architectural designs for the train stations along the Ottoman Railway in Turkey were subtly altered by the local workers who actually constructed the buildings, reflecting the different environmental conditions and cultural aesthetics of their own communities. The video embedded in this article describes the contribution of Gaurav's lab.