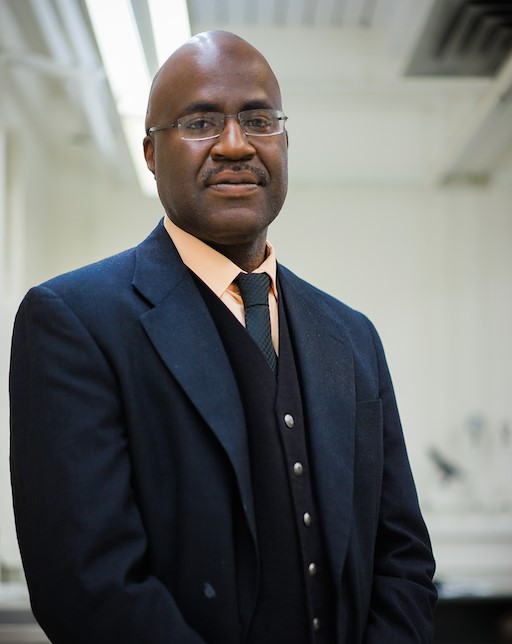 Marvin Doyley
Wilson Professor of Electronic Imaging
Professor of Electrical and Computer Engineering, Biomedical Engineering, and of Imaging Sciences (Radiology)
Chair of the Department of Electrical and Computer Engineering
PhD, University of London, 2000
518 Chair Office / 621 Faculty Office Computer Studies Building
(585) 275-3774
m.doyley@rochester.edu
---
Short Biography
Dr. Doyley received his BSc (Honors) in Applied Physics from Brunel University (UK). He then earned his Doctorate in Medical Physics from the University of London. Dr. Doyley's research interests include Cardiovascular Imaging, Breast Cancer Imaging, Ultrasound Beamforming, Contrast-enhanced Ultrasound Imaging, Ultrasound Elastography, Magnetic Resonance Elastography, and Pancreatic Cancer Imaging. Dr. Doyley serves as associate editor for several scientific journals including the Journal of Medical Imaging (JMI), IEEE Transaction on Ultrasonics, Ferroelectrics, and Frequency Control (UFFC), and Nature Scientific Reports. He is also on the International Advisory Board of Physics in Medicine and Biology and a member of the technical program committee of the IEEE UFFC symposium. Dr. Doyley teaches an introductory course in analog and digital communication systems (ECE 242) at the undergraduate level, and digital image processing (ECE 447) at the graduate level. Dr. Doyley has written several scientific articles and book chapters.
Selected Publications
Visit the Parametric Imaging Research Laboratory website for a full list of publications.
HElastography can map the local inverse relationship between shear modulus and drug delivery within the pancreatic ductal adenocarcinoma microenvironment. . Wang, R. Mislati, R. Ahmed, P. Vincent, S. F. Nwabunwanne, J. Gunn, B. W. Pogue, M.M. Doyley. Clinical Cancer Research DOI: 10.1158/1078-0432.CCR-18-2684.
Imaging the elastic properties of tissue: the 20-year perspective. KJ Parker, MM Doyley, DJ Rubens. Physics in Medicine and Biology 56 (1), R1-R29, 2011.
Evaluation of an iterative reconstruction method for quantitative elastography. MM Doyley, PM Meaney, JC Bamber. Physics in Medicine and Biology 45 (6), 1521-1540, 2000.
Initial in vivo experience with steady‐state subzone‐based MR elastography of the human breast. EEW Van Houten, MM Doyley, FE Kennedy, JB Weaver, KD Paulsen. Journal of Magnetic Resonance Imaging 17 (1), 72-85, 2003.
5. Model-based elastography: a survey of approaches to the inverse elasticity problem. MM Doyley. Physics in Medicine and Biology 57 (3), 35-73, 2012.
Research Overview
Research Interests
Therapeutic and diagnostic imaging using optical, magnetic resonance, and ultrasound imaging