March 27, 2017
Congratulations to Rob Lavaque, lecturer in audio and music engineering, who is recipient of a "Silver Addy" (American Advertising Award) from the Rochester Advertising Federation for the audio and music he produced for the Medical Center's memorable "You are my sunshine" television ad that ran during the 2016 Super Bowl. Rob, by the way, is bringing in guest lecturers Brandon Campbell '10, who composes music for Hans Zimmer Remote Control Productions (noon to 1 p.m., April 5, CSB 209), and Guy Whitmore,  the studio audio director of PopCap Games (noon to 1 p.m., April 19, CSB 209), to talk about their work and field questions. Is it any wonder our audio and music engineering major is so popular, when students can learn from award-winning practitioners like Rob and from his colleagues in the industry?
---
January 3, 2017
---
February 18, 2016

---
February 8, 2016
Lecturer Steve Roessner from Electrical and Computer Engineering will appear on the WXXI Connection's show with Evan Dawson at 1 p.m. Friday February 12th to talk about our Audio and Music Engineering major, along with Assistant Professor Dave Ravello from Eastman who will talk about the new master's degree in Music in Contemporary Media/Film
Composition.

---
December 18, 2015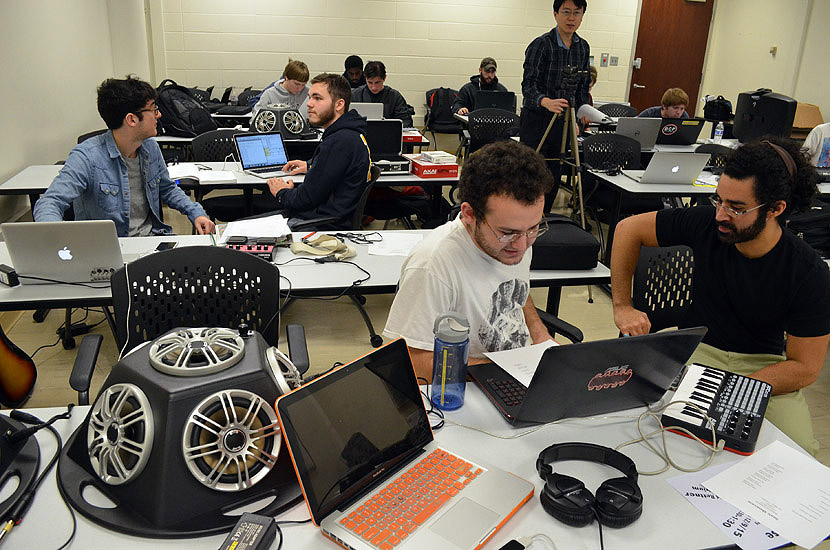 ---
November 11, 2015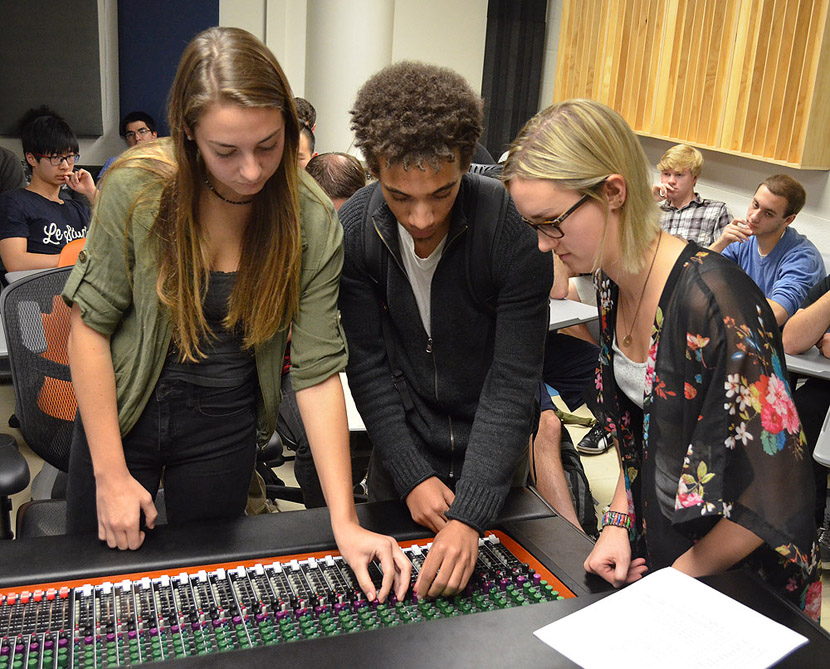 ---
September 8, 2015
       Mark Bocko, Distinguished Professor and Chair of Electrical and Computer Engineering and recipient of numerous University awards for teaching excellence, has been an ideal mentor for creative young engineers. His love of music is reflected in the audio and music engineering program that he spearheaded; it is one of our fastest growing majors. He directs our state-funded Center for Emerging and Innovative Sciences, which helps match companies with university researchers, and which played a key role in laying the groundwork for our successful AIM Photonics proposal. He Technical Director for the Center for Future Health, where he and his colleagues develop cutting edge devices that help individuals monitor their own health. And Mark is also co-founder and CEO of ADVIS, a high-tech start up that provides integrated sensors for imaging and dynamic signal measurements. Those, indeed, are ample achievements for a lifetime, but I suspect Mark has even more up his sleeve!
---
May 11, 2015
This year's winners of the Charles and Janet Forbes Competition, a technical business idea contest for undergrads, are: First place and $4,000 to Lucian Copeland '15 ECE and Alexander Matthers '15 BME of NullSpace. Second place and $2,500 to BME seniors Isabella Cazacu, Brittanie Kilchoer, Jennifer Park, and Melinda Vander Horst, and Jacob Bohannon (KEY) of SimuClage. Third place and $500 (three-way tie) to Teamo, including Nick Brown '15 of Optical Engineering, Anis Kallel '17 of Computer Science, and Pedro Vallejo-Ramirez '16 Optical Engineering; CampusFly, including Ervis Vukaj '16 of Financial Economics, Rikesh Thapa '15 of Computer Science, Nicholas Falcone '15 of Financial Economics, and Charlie Kelman '16 of Computer Science; and Blackout Games, including Kedar Shashidhar '15 and David Porter '15, both of Audio and Music Engineering, and Dan Hassin '16 of Computer Science.
---
April 20, 2015
David Heid, a masters student in Electrical and Computer Engineering concentrating on Audio and Music Engineering, who has received a $2,000 prize from The Center for Music Innovation and Engagement at the Eastman School's Institute for Music Leadership as winner of the 2015 New Venture Challenge. David was awarded the prize for the "Laptop Orchestra Live (LOL)" startup, which was recently featured on Discovery Channel's Daily Planet Show. The prize will help David produce a new Arts Leadership Program course planned for Spring 2016 that will build another bridge between the Eastman School of Music and the Hajim School. Read more here.
---
April 2, 2015
"I haven't understood a bar of music of music in my life, but I have felt it."
      -- Igor Stravinksy, famous 20th century composer, quoted at Staceland website
---
February 20, 2015
The Audio and Music Engineering program is offering a new Cluster: "Sonic Arts and Technology" (N4AME001). To complete the cluster students should take any 3 of the following courses:
---
February 19, 2015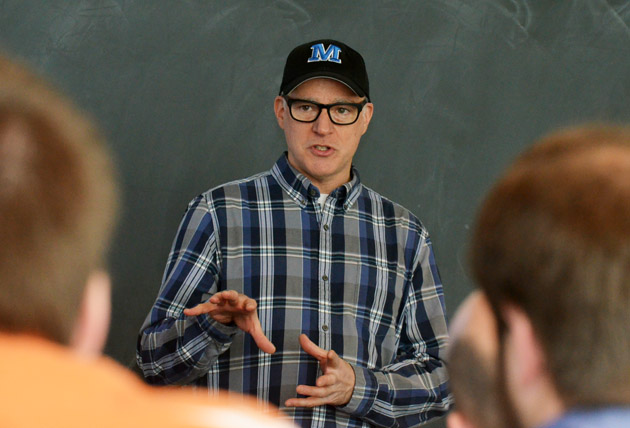 ---
January 1, 2015