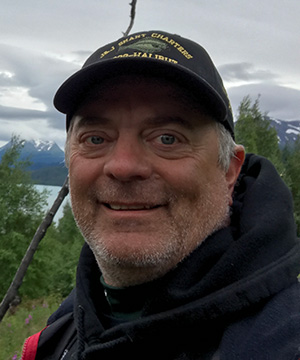 ---
Josh Cobb has been designing, building, and testing optical systems for over 30 years and has been a power user of Light Tools for over 20 years.  He worked at IBM in Poughkeepsie, NY where he was trained in Lens Design by Fred Herring.  At IBM he designed and built optical systems for the semi-conductor manufacturing lines and was the co-founder of IBM Optical Development Services.   World-wide customers were from many industries which included:  medical manufacturing, semi-conductor manufacturing, defense and aerospace, and producers of manufacturing equipment.
He next went to the Eastman Kodak Research Labs where he designed and built systems for many different Kodak businesses.  These included laser thermal printers, scanners, digital projections systems and was the inventor and developer of the Monocentric Optical technology in all of Kodak's stereoscopic displays.
He is currently working at Corning Tropel in Fairport, NY where he has designed systems that include photovoltaic concentrators, maskless lithography systems, augmented reality systems, and lithographic illuminators.
Josh has also been an adjunct professor at Monroe Community College since 2008.  There he developed a course on Optical Instrumentation and Testing (OPT 151) and worked with a colleague to develop 22 labs for two courses.  These labs included all new equipment which was acquired through grants from Corning and Sydor.
He holds a BS and MS in Optics from the University of Rochester and is the inventor of 67 issued US patents.  He is also the co-author of Light Action! Amazing Experiments with Optics a classic children's book which has been in print for 25 years.