Stay Engaged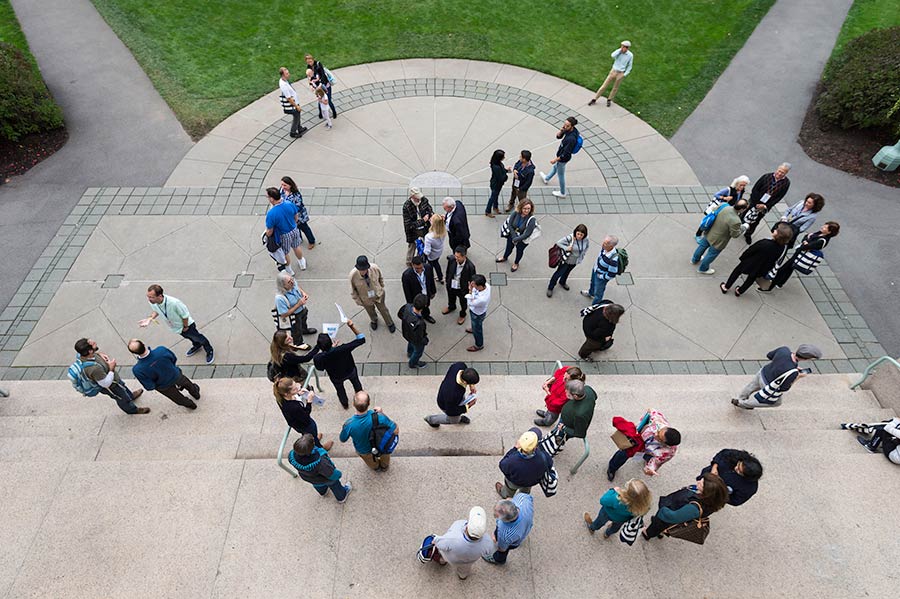 Our biomedical engineering (BME) students' educational experiences and our departmental research and innovation are uniquely enhanced through the participation of alumni, industry, and community partners. Please consider engaging with our department through one of the avenues listed below. Contact department chair, Stephen McAleavey (stephen.mcaleavey@rochester.edu) if you're interested in exploring opportunities to engage with UR BME!
Student Project Customer
Could your company, laboratory, or clinical practice use a fresh perspective on an engineering problem? Each year, students in our undergraduate Senior Design experience, and Master's students in our Medical Device Design program, partner with companies, researchers, and clinicians to solve problems through developing medical devices and research instruments. Consider being a customer for a student design project.


Research Collaborator
Collaborate with our world-class faculty in state-of-the-art laboratories to advance research in biomedical engineering. Whether you are in industry, academia, or healthcare, our faculty and students welcome new collaborative opportunities to advance novel research initiatives.


Mentor a Student as a "Real Reader"
BME alumni can mentor current engineering students as they develop resumes and cover letters, practice spoken communication skills, and reflect on their career goals. Volunteering as a "Real Reader" for a required course called Communicating Your Professional Identity is a meaningful way to give back without a large time commitment.


Industry Partner
Consider a partnership between your company and our BME department. Industry partnerships can include joint research initiatives, design projects, student internships, and other mutually benefit opportunities.


Teacher
Contribute your expertise to our BME courses and educational programs. Your knowledge and perspective can offer new dimensions to our courses, student experiences, projects, and academic programs.


Career Advisor
Interested in sharing your experience with the next generation of biomedical engineers? Help BME students navigate the next steps of their careers through one-on-one conversations or participating in a BME Career Conversations session.


Donor
Support our BME students, research, and educational programs by making a donation directly to the BME department.


Visitor
Come back to Rochester and visit the BME department and our students! Let us know when you will be in Rochester and we will work with you to schedule opportunities for you to interact with students, faculty, and staff.


BME Alumni Spotlights (new!)
BME Alumni Email List
Send us your updated contact information to join our BME alumni mailing list.


Join the BME Department on social media!
The BME Department has social media accounts on Facebook, LinkedIn, and Twitter.  We hope to see you there!
---
University Wide Resources for Alumni:
 The Meliora Collective goes beyond what social media networks offer - an exclusive University of Rochester community of alumni, students, parents and friends who want to make meaningful connections for personal and professional exploration and growth.


UR Alumni Community
Please visit the University of Rochester Alumni website to set-up your alumni profile and activate an alumni email address.