Overview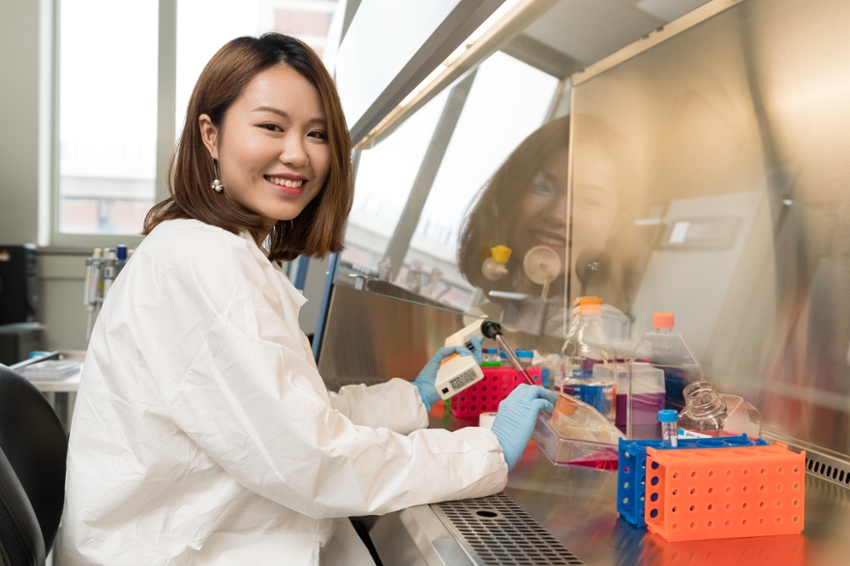 Affiliated with both the Hajim School of Engineering and Applied Sciences and the School of Medicine and Dentistry, the University of Rochester graduate program in biomedical engineering emphasizes the application of engineering skills to biomedical problem-solving at both the master's and doctoral level. In addition, the Center for Medical Technology and Innovation (CMTI) offers a one-year MS degree in Biomedical Engineering through the Department of Biomedical Engineering with specialized training in medical device design.
With access to over 40 laboratories on the River Campus, Medical Center, and Strong Memorial Hospital, students can tailor their own interdisciplinary research experience.
The program offers state-of-the-art dedicated training laboratories, close individual attention and faculty mentoring, and a welcoming learning community where you will find great friends and future colleagues. Students who are interested in becoming more involved in the department can also participate in the Biomedical Engineering Graduate Student Council.
Find out what's happening in the Department of Biomedical Engineering by visiting our news section. You can also learn more about our graduate students by checking out our graduate student profiles.
More Information
If you're interested in learning more about biomedical engineering at the University of Rochester contact Graduate Program Coordinator, Marianne Arcoraci, at marianne.arcoraci@rochester.edu or (585) 275-3891.
For questions specifically pertaining to the CMTI MS degree please contact CMTI Graduate Program Coordinator, Mahllet Beyene, at mahllet.beyene@rochester.edu or (585) 273-2353.
CBI Training Program
Graduate students in the chemical and biological sciences at the University of Rochester have the opportunity to participate in the NIH-funded Chemistry-Biology Interface (CBI) Training Program. Thirty faculty members from six departments and programs in Arts, Sciences and Engineering and in the School of Medicine and Dentistry serve as mentors to students participating in the program.
The overall goal of the program is to prepare predoctoral graduate students for productive and fulfilling careers in science. Activities in this program will help trainees develop skills needed in a range of careers in science, which includes scientific writing, giving effective presentations, and networking.
See the CBI website for more information.