Events and Awards
Events
Here, you will find events sponsored or organized by the Department of Biomedical Engineering, the Hajim School of Engineering & Applied Sciences, and other entities at the University of Rochester.
At the bottom of this page, there is information on annual events and awards.
See the University's Interfaith Chapel website for a listing of religious holidays.
Annual Events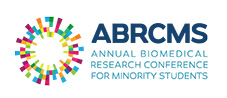 - ABRCMS 2023 is taking place in-person, Nov. 15-18 in Phoenix, Arizona. 
For 20 years, the Annual Biomedical Research Conference for Minority Students (ABRCMS) has been the go-to conference for underrepresented community college, undergraduate and postbaccalaureate students in science, technology, engineering and mathematics. As ABRCMS has continued to grow and evolve, it has also become a space for graduate students, postdocs, faculty, program administrators and more. That's why we're excited to share that ABRCMS is now the Annual Biomedical Research Conference for Minoritized Scientists.
Awards
University awards related to diversity, equity, and inclusion.
BME Graduate Student Diversity and Inclusion Award
The BME Diversity and Inclusion Award is given to a graduate student with a record of outstanding contributions to enhancing diversity and inclusivity in the Department and/or University. This award seeks to recognize graduate student efforts to promote an academically enriching and supportive climate for all members of our community, with particular attention to members of groups that have experienced long-standing underrepresentation in the academy, including underrepresented and marginalized social identities with respect to race, ethnicity, gender, sexual orientation, disability, and socioeconomic status.
2022: Alyson March and Maya Moen
2021: Siladitya Khan
America's Best Employers for Diversity
The Medical Center is included in Forbes' annual list of "America's Best Employers for Diversity." The list highlights 500 employers most identified by employees as being dedicated to diversity, equity, and inclusion. Those on the list have the most diverse boards, as well as the most proactive diversity and inclusion initiatives.
2021 Higher Education Excellence in Diversity (HEED) Award
For the second year in a row, the University has been recognized for its efforts to support equity and inclusivity across campus. As a recipient of the 2021 Higher Education Excellence in Diversity Award, a national honor recognizing US colleges and universities that demonstrate an outstanding commitment to diversity and inclusion, Rochester will be featured, along with 100 other recipients, in the November 2021 issue of INSIGHT Into Diversity magazine.
David T. Kearns Faculty Mentoring and Teaching Award
Professors Mark Buckley and Laurel Carney receive Kearns Faculty Mentoring and Teaching Award for commitment to first-generation, minority students (2019-08)
The David T. Kearns Faculty Mentoring and Teaching awards "recognize outstanding faculty members who excel at mentoring and teaching low-income, first-generation, and/or underrepresented minority students who participate in Kearns programs," says Anthony Plonczynski-Figueroa, director of operations for the Kearns Center. "All of these faculty members have shown an especially strong commitment to these students."
Presidential Diversity Award
Professor Amy Lerner among winners of 2018 Presidential Diversity Award (2019-03)
Amy Lerner, co-chair of the Commission on Women and Gender Equity in Academia (CWGEA) was among those honored with the 2018 Presidential Diversity Award. Former President Joel Seligman established the awards in 2009 to recognize faculty, staff, students, units, departments, or teams that "demonstrate a commitment to diversity and inclusion through recruitment and retention efforts, teaching, research, multicultural programming, cultural competency, community outreach activities, or other initiatives."