UR BME Reception at BMES
Thursday, October 13, 2022
7 p.m.–9 p.m.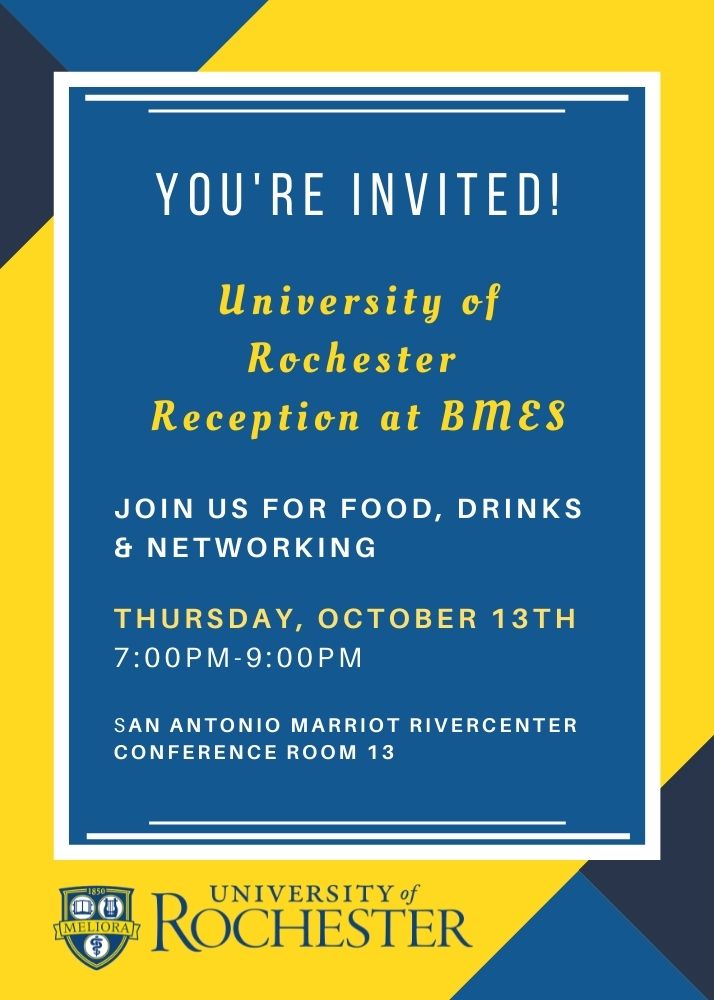 Alumni, faculty, friends, and industry members are invited to our BMES reception:
University of Rochester Reception at BMES
Thursday, October 13th
7:00 -9:00 pm
San Antonio Marriott Rivercenter
Conference Room 13
Please also visit our booth in the Convention Center throughout the BMES Convention:    
UR BME Booth #436
October 12th - 15th
Henry B. Gonzalez Convention Center
900 E. Market Street, San Antonio, Texas 78205
This year's Biomedical Engineering Society (BMES) annual meeting is in San Antonio, TX, from October 12-15, 2022. The UR BME Department will be represented by several faculty, some of our top students and two key staff members. We hope you'll stop by and take advantage of this opportunity to network and learn more about all the exciting happenings within BME and the Hajim school!
We look forward to seeing you there!
More Information: