Steve McAleavey receives 9th percentile score for grant supporting ultrasound imaging research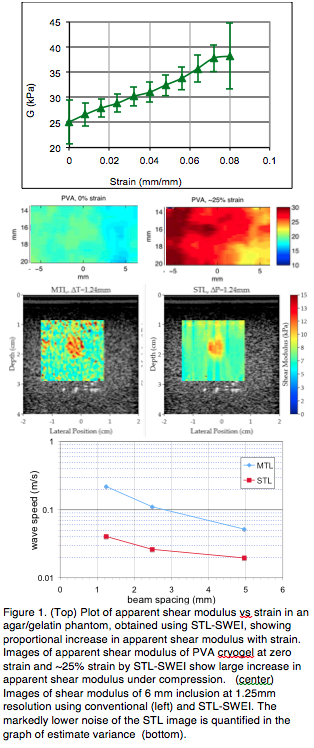 BME Professor Stephen McAleavey recently received a 9th percentile score for his R21 grant entitled, "Quantification of Shear Wave Strain Dependence in Breast Tissues." Many women presently undergo breast biopsy due to lesions detected with x-ray and ultrasound imaging. The great majority of these biopsies are negative, resulting in needless expense and worry. The goal of this project is to improve the power of ultrasound imaging to predict if a breast lesion is benign or malignant. This will be achieved by a novel, high resolution technique to non-invasively map the non-linear mechanical properties of breast tissue. These properties are determined by the microstructure of the tissue and show marked differences between benign and malignant tissues.
This project will combine the efforts of faculty in HSEAS (Stephen McAleavey, PhD in BME, Marvin Doyley, PhD in ECE) and the URMC (Linda M. Schiffhauer, MD in Pathology, and Avice O'Connell, MD in Imaging Sciences).