Mollie Hansen receives prestigious scholarship from Astronaut Scholarship Foundation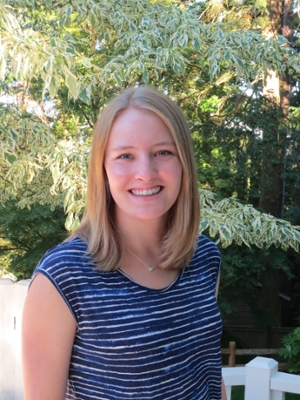 Eva Hansen, an undergraduate in the Benoit Lab, has been selected by the Astronaut Scholarship Foundation (ASF) to receive $10,000 in scholarships this academic year.
Eva is one of just 40 students selected nationwide this year for the honor. She is the fourth University of Rochester student to receive the ASF Scholarship and the first within the University of Rochester Department of Biomedical Engineering. She was chosen based on her unique aptitude for research and ingenuity in science and technology, as well as exemplary academic performance.
Eva's research involves drug delivery approaches to protect healthy tissue from the effects of radiation, as experienced in cancer therapy and in travel beyond low Earth orbit. She is mentored by MD/PhD student Jomy Varghese. 
The ASF began in 1984 when the six surviving Mercury 7 astronauts came together to aid the United State in retaining its world leadership in science and technology by providing scholarship to the very best and brightest STEM students.