Congratulations to our 2016-2017 graduate student awardees
The following graduate students were recognized at the 2016-2017 Annual BME Graduate Student Picnic earlier this summer: 
Graduate Student TA award: 
For distinguished service as a teaching assistant:
Awarded to:  Kilean Lucas for BME 442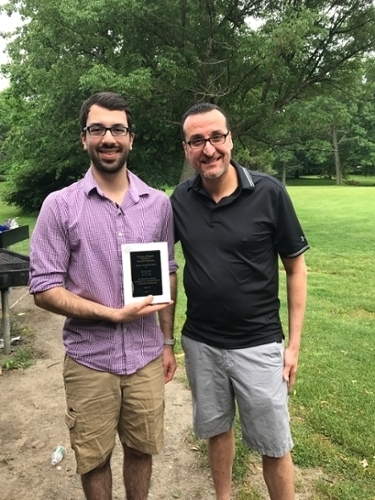 Honorable Mention: 
Ibrahima Bah for BME 459
Kosha Dholakia for BME 262/462
Khang Huynh for BME 201P
Jacob Kallenbach for BME 262/462
Outstanding BME Thesis Award: 
For a student who has completed an exceptionally meritorious PhD Dissertation in BME during the past year.
Awarded to:  Andrew Shubin
UR BME Service Award:  
This award recognizes graduate students in our MS or PhD programs that have a record of outstanding service to the Department and/or University. Service can come in many forms, but notable examples include: leadership in the graduate student council or other student-run organizations, assistance and leadership during departmental events such as recruiting weekends and retreats, mentoring of junior students, etc.
Awarded to:  Jacob Kallenbach and Melinda Vander Horst