BME and Awad Lab alum Jason Inzana, PhD (2015), joins Telos Partners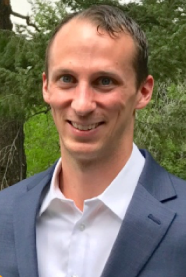 DENVER, Dec. 12, 2017 /PRNewswire/ -- Global life sciences group Telos Partners LLC (telospartnersllc.com) has announced the appointment of Jason Inzana, Ph.D., as manager of Evidence Strategy and Development. In this role, Dr. Inzana will facilitate the ongoing growth of the Telos Partners brand and support the company's mission of threading the needle between scientific, regulatory and publication objectives to accomplish client goals.
Having completed doctoral studies in biomedical engineering at the University of Rochester and more than 20 peer-reviewed publications, Inzana brings a unique mix of scientific rigor and business acumen to the Telos Partners team. While serving as a research fellow with the AO Foundation in Davos, Switzerland, he worked closely with an interdisciplinary team of researchers on methods for optimizing orthopedic medical devices. At Zimmer Biomet, he led a range of evidence-development initiatives resulting in scientific publications and regulatory approvals.
An avid mountain climber and runner, Inzana understands the real-world implications of advances in biomechanics and orthopedics and is dedicated to disseminating evidence that will drive the next generation of health care solutions. "Building and telling the story of scientific evidence is the engine of technology adoption, access and reimbursement," stated Inzana.
Founding partner Joel Batts commented, "Telos' rapid growth in 2017 reflects the commitment to make clients' achievements our own. Dr. Inzana will further strengthen our ability to deliver on this commitment with his formidable combination of science know-how and client engagement."
About Telos Partners LLC
Telos Partners is a group of seasoned scientific, regulatory and publication professionals who serve the life sciences industry. With decades of combined experience ranging from start-up to large-cap environments, we thrive under pressure and savor the excitement of completing mission-critical projects. Since no two businesses are identical, we earnestly listen before developing and executing on your tailor-made plan – on time, on budget and in step with your objectives. www.telospartnersllc.com
Media Contact: 
Kurt Burgess
Phone: 415.601.9436
Email: kburgess@telospartnersllc.co