BME Scientist Dean Johnson receives Fresenius Medical Care Grant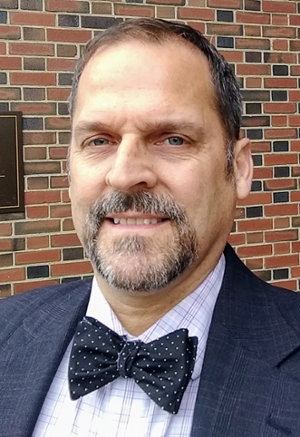 BME Scientist Dean Johnson is the principal investigator on a grant sponsored by Fresenius Medical Care for the research project, "In Vitro Testing Platform for the Fresenius Medical Care 2008T and Small Format Nanomembrane-based Hemodializers." BME graduate student Kayli Hill will be working under this grant as the Fresenius Hemodialysis Fellow. The grant will provide funding for her to develop a benchtop device for testing both current Hemodialysis devices and devices under development.
Under Johnson's direction, Kayli will design, build, and test an in vitro model of the concentration of middle-weight molecules in the intravascular fluid volume (blood) and arteriovenous fistula access for hemodialysis that can be used to test both the Fresenius Medical Care 2008T Series Hemodialysis Machine and miniaturized HD delivery systems. This system will enable improved QC with current HD systems and hasten the development of wearable HD. Kayli will be trained in the use of the 2008T and build on the previous relationship with Fresenius established in the two previous Senior Design Team projects.
We at the University of Rochester have been working to develop miniaturized hemodialysis devices. The small size of these devices, with lower flow rates and reduced extracorporeal volume, preclude testing with the current HD delivery systems, especially those that involve a major change in the dialyzer format. This points to a need for reliable, efficient, and cost-effective testing methods for small format dialyzers, which is the goal of this two-year fellowship.