May 20, 2019
BME PhD candidate Danielle Desa awarded 2019 Research Initiative grant from the Breast Cancer Coalition of Rochester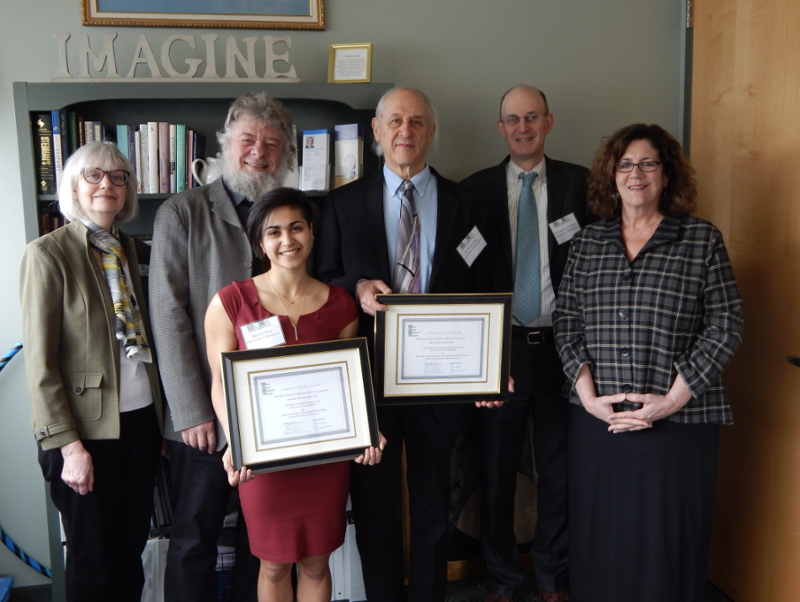 Congratulations to Danielle Desa, a third-year biomedical engineering PhD student in the lab of Professor Ed Brown, who has received a 2019 Research Initiative grant from the Breast Cancer Coalition of Rochester (BCCR). These grants are awarded to fund innovative new projects with the potential to yield significant medical breakthroughs in the cause and prevention of breast cancer, prevention of metastasis, and cure.
Danielle was awarded the $25,000 Pre-and-Post-Doctoral Grant to support her proposal, "Understanding the Mechanisms Underlying a Novel Predictor of Metastasis." She will investigate how the way light scatters off fibrillar collagen, a protein in the space between healthy cells through which tumor cells move, helps predict metastasis in certain breast cancers. Danielle will develop a tumor model free of other cell types, which will allow her to focus on the relationship between cell motility and the collagen properties affecting light scattering. The data from her study will be used for more complex experiments that could lead to the development of new therapies to prevent metastatic disease.
Danielle holds a Bachelor of Science degree in physics and mathematics from Creighton University and a Master of Science degree in biomedical engineering from University of Rochester. She received numerous awards as an undergraduate, including the University of Nebraska Medical Center Outstanding Undergraduate Research Award, and was named a Clare Booth Luce Research Scholar by the Henry Luce Foundation. She has contributed to several presentations at the Biomedical Optics Congress, the Annual Biomedical Engineering Society Meeting, and the United States and Canadian Academy of Pathology Annual Meeting.