June 10, 2019
Several BME professors receive University Research awards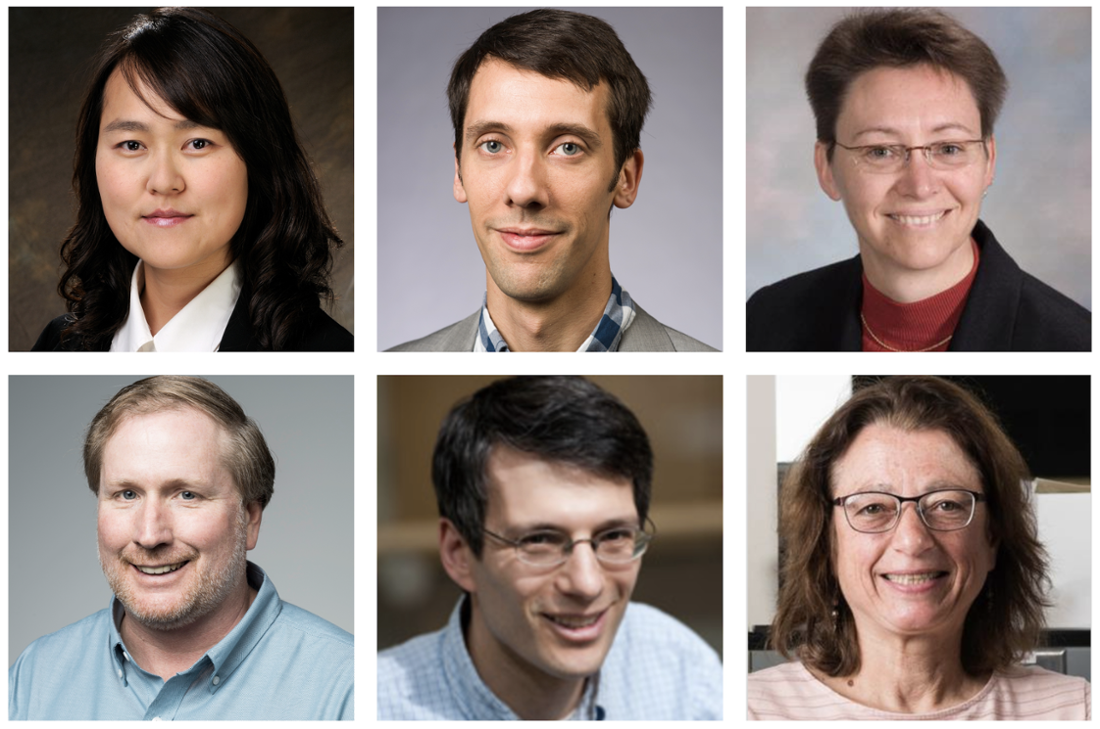 BME primary faculty Regine Choe, Ross Maddox, and Jim McGrath, as well as BME graduate faculty Denise Hocking (Pharmacology & Physiology), Andrew Berger (Optics) and Lisa DeLouise (Dermatology) are recipients of this year's University Research Awards. These awards provide "seed" grants for promising, high-risk projects.
The fund has increased from $500,000 annually to $1 million this year. Half of the funding comes from the President's Fund, with the rest being matched by the various schools whose faculty members are recipients. Applications are sought from faculty across the University, and funding is awarded to recipients who demonstrate their projects favor new research with a high probability of being leveraged by future external funding. A review committee of faculty from across the University provides peer review of the applications.
2019's BME recipients:
Regine Choe and Ross Maddox, for Non-invasive Cerebral Blood Flow and Evoked Potential Monitoring in Adults Undergoing Extracorporeal Membrane Oxygenation.
Other collaborators: Imad Khan, assistant professor of neurology, neurosurgery, and medicine; and Sunil Prasad, professor of surgery and chief of cardiac surgery
This study will combine diffuse correlation spectroscopy with sensory-evoked potentials into one device that can monitor the brain in patients with heart or lung failure who receive extracorporeal membrane oxygenation (ECMO), which carries a significant risk of brain injury.
Denise C. Hocking, for for Bacterial Pathogens, Fibronectin Mimicry and Intestinal Permeability.
Other collaborators: Michelle Dziejman, associate professor of microbiology and immunology
This study will determine whether fibronectin (FN), a principal component of the extracellular matrix (ECM) of the intestinal wall, contributes to barrier function and explore whether pathogenic bacteria impair intestinal permeability by disrupting ECM FN dynamics.
James McGrath, Andrew Berger, and Lisa DeLouise, for Confocal Raman Microscopy for the Identification of Microplastics in Cells and Tissue.
Other collaborators: Wayne Knox, professor of optics; Jonathan Flax, research assistant professor of urology, and Mahlon Johnson, professor of pathology and laboratory medicine
Microplastic (MP) pollutants are now routinely found in sea and fresh water, food and beverages. The team will develop a confocal Raman Microscope capable of examining the ability of MPs to pass through human tissue barriers and accumulate in organs.