Professor Danielle Benoit named director of Materials Science Program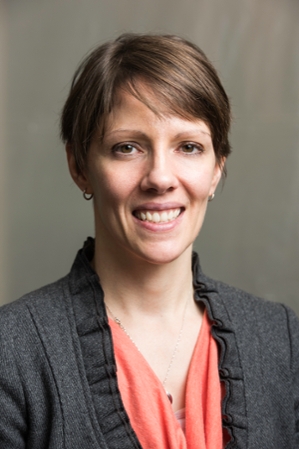 Danielle Benoit, professor of biomedical engineering, became the director of the Materials Science Program at the University of Rochester effective July 1, 2019.
"Danielle's strong background and outstanding research in materials science eminently qualify her for this position," says Wendi Heinzelman, dean of the Hajim School of Engineering and Applied Sciences.
Benoit's lab uses synthetic hydrogels for tissue regeneration and polymers to target drug delivery to specific tissues, minimizing harmful side effects in other parts of the body.
 "Her track record of collaborations with Medical Center, Hajim School, and Department of Chemistry faculty will enable her to pull together PIs from multiple disciplines to bring exciting new research focuses to the Materials Science Program and generate new collaborative, multidisciplinary projects," Heinzelman says.
The Materials Science Program, established in 1966, offers master's and PhD degrees to students interested in research activities in which advanced materials are tailored for specific uses. About 50 faculty across several departments are affiliated with the program, which currently enrolls 20 PhD and 16 master's students.
Benoit says her top priorities include:
Improving the program's communication and marketing internally and externally.
Recruiting additional faculty affiliates across multiple disciplines.
Building multidisciplinary collaborations in Materials Science to compete for major funding through programs such as NSF's Designing Materials to Revolutionize and Engineer our Future (DMREF).
Work with the UR Materials Research Society student chapter to build a strong sense of community and identity among Materials Science students.
"I hope to make participation in the program as rewarding as possible for faculty and students alike," Benoit says.