A heartfelt adieu after 49 years of service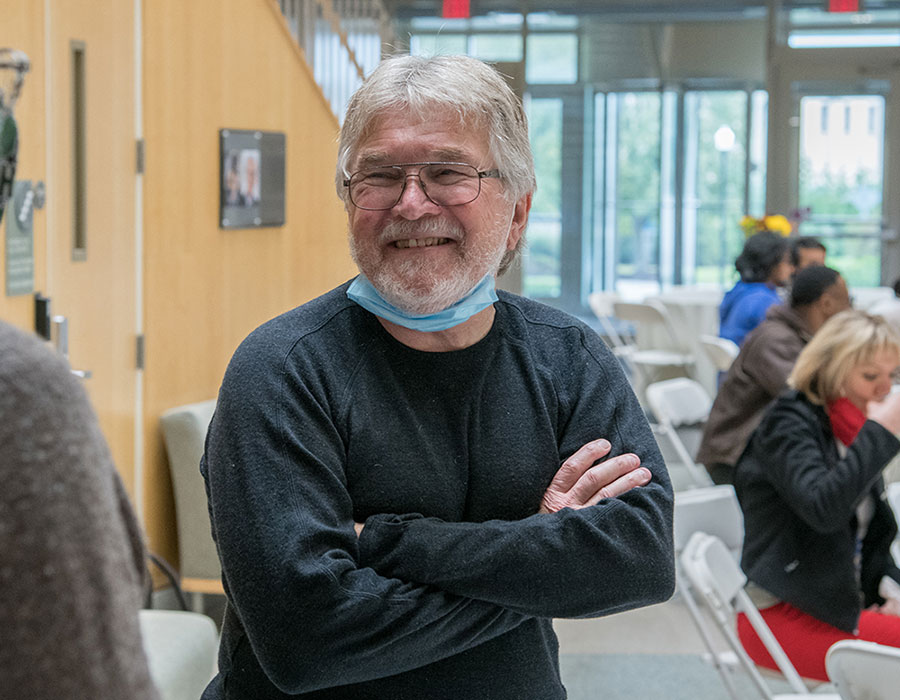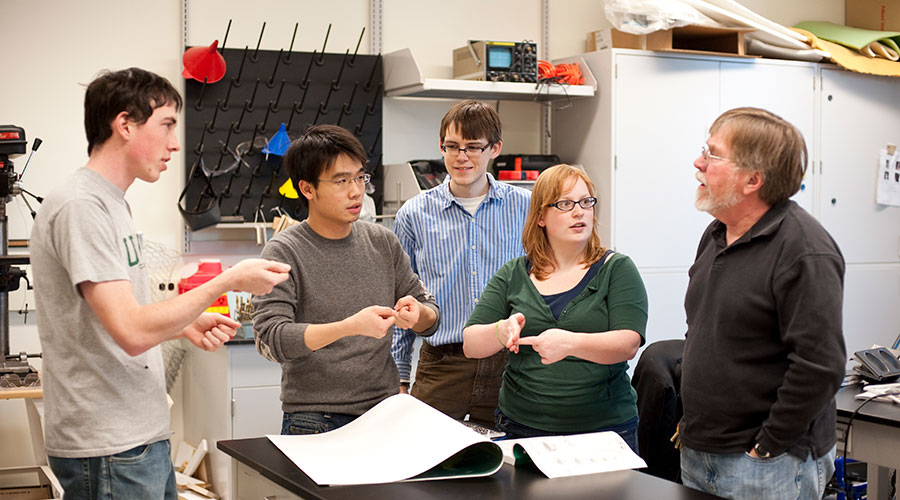 ---
Who was the "eyes and ears" in the Department of Biomedical Engineering (BME) during the pandemic, making sure everything was still running in Goergen Hall while most of his colleagues were hunkered down at home?
Who spent three to four weeks ensuring the labs were tidy and in great working order for an ABET (Accreditation Board for Engineering and Technology) site visit in October?
Who gladly dropped whatever he was doing to help a senior design team fabricate a part or cut material for a prototype?
Who was always on call 24/7 to deal with equipment failures and facility shutdowns?
BME's beloved laboratory engineer Art Salo, of course!
Did you also know that Art:
Loves working on classic cars?
Began working with the University in 1972 as a nursing assistant in the Department of Psychiatry?
Met his wife Julie, a nurse, while working as a cardiovascular technologist in the intensive care units at Strong Memorial Hospital?
Is very proud of his son, a world class rock climber, and his daughter, who works for the FBI?
All of these things—and more—were fondly remembered and celebrated as BME faculty, staff, and students gathered with Art recently. They bid him a heartfelt adieu as he drives off into retirement in his TR3 sports car after 49 years of outstanding service to the University.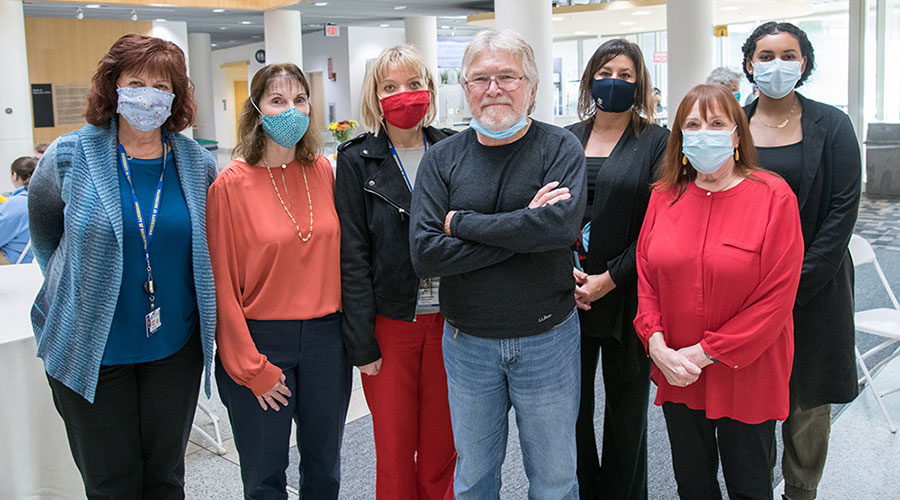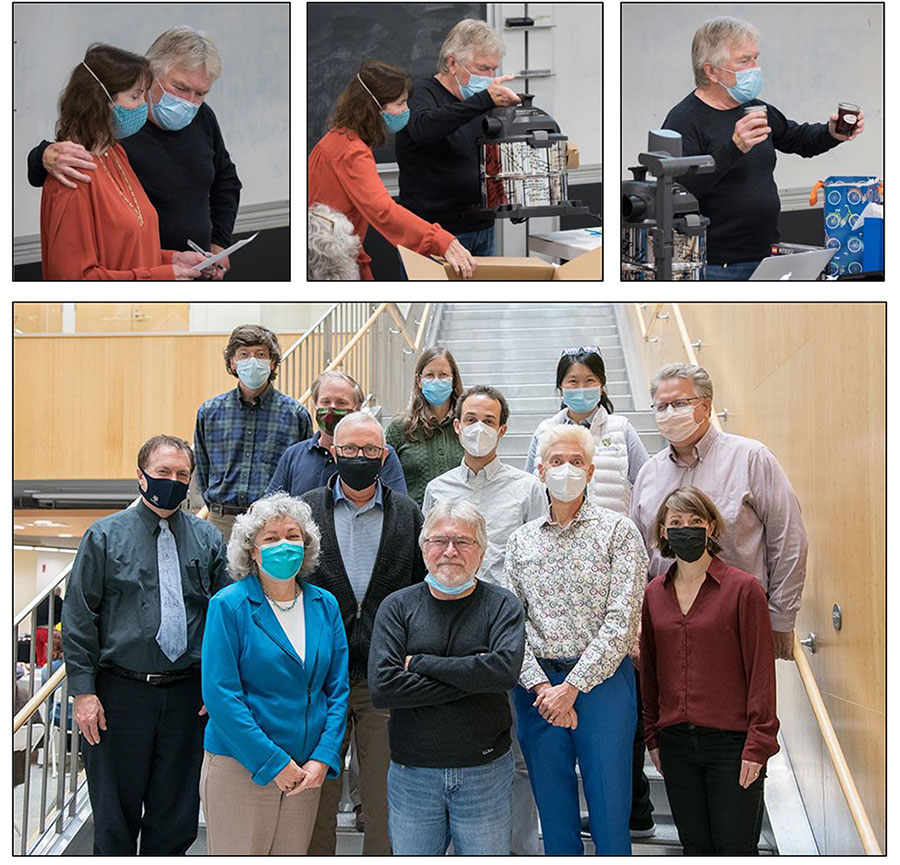 'A key member of our department'
There was no shortage of accolades.
"Art has been a key member of BME since our department was formed," says department chair Diane Dalecki, the Kevin J. Parker Distinguished Professor of Biomedical Engineering. "The combination of his technical expertise and friendly, collegial spirit were invaluable to the successful development of our department and the advancement of our students and faculty."
"He was very handy in making or finding things and always great with the students," adds Amy Lerner, associate professor of biomedical engineering who co-directs the senior design program. "Over the last twenty years we've probably had 250 teams. I would guess he probably directly helped about half in some way!
"Often the students don't know much about making stuff. Art was very good at fostering their creativity without being intimidating."
"Art was terrific at finding ways to contribute as the department's needs evolved," says Richard Waugh, the department's founding chair. "I originally brought him on board in 1998 as a lab tech, but his role rapidly evolved as the department grew. He contributes in so many ways that it will be a tall order to fill his shoes. And we will all miss his seemingly endless supply of entertaining stories!"
Carla Boff, the department's lead administrator, described the many ways Art has helped make the department a collegial and welcoming place, including:
"Your dependability, flexibility, and patience with your time."
"All the coffee you provided the staff on a daily basis."
"Showing us how to take pictures with a cell phone and sending them to email."
Always interested in learning more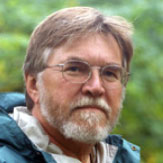 Art earned his bachelors in mathematics at the University in 1969, attending evening classes while working at Xerox. He started working with the University in 1982 as a nursing assistant in the Department of Psychiatry at Strong Memorial Hospital. Art later worked on the Orthopaedic floor, with the Myocardial Research Unit, and eventually in all of the intensive care units as a cardiovascular technologist. This included giving talks to the residents and nurses on cardiovascular technology.
In 1999 Art worked briefly with Richard Waugh's lab, then with Amy Lerner, who was then with mechanical engineering in Hopeman Hall. Salo worked for her lab and for the mechanical engineering department in support of several courses and their core labs. Always interested in learning more, Art completed his master's degree in mechanical engineering from the University in 2003. His thesis involved an apparatus he designed for Lerner's MRI research.
Eventually, when the brand new Robert B. Goergen Hall opened in 2003, Salo and Lerner joined biomedical engineering.
"Art has been instrumental in helping to train our students, design and maintain our teaching laboratories, support our core research laboratories, fabricate custom devices and instruments for faculty research and student projects, and assist our faculty and graduate students in their state-of-the-art research," Dalecki says.
"So, many of our students were positively impacted by his expertise and genuine willingness to engage with them in their learning and practical skills development."
We'll miss you, Art! Best wishes in your retirement!