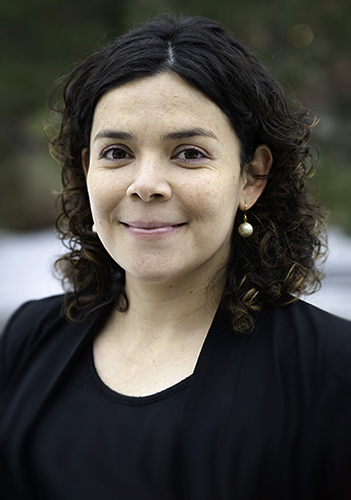 ---
Biography
Dr. Herrera-Perez received a BSc in Chemical Engineering in 2009, and a MSc in Chemical Engineering in 2012 from the Universidad Nacional de Colombia, Bogota. She completed her doctoral studies in Agricultural and Biological Engineering at Purdue University in 2016, primarily studying the role of the microenvironment on brain cancer migration and drug treatment. Before joining the department of Biomedical Engineering as an Assistant Professor in 2022, Dr. Herrera-Perez extended her training as a postdoctoral research associate in the department of Mechanical Engineering at Columbia University, where she developed genetic tools to manipulate cell forces during morphogenesis in Drosophila embryos. Dr. Herrera-Perez is the recipient of the 2021 Career Award at the Scientific Interface of the Burroughs Wellcome Fund. Her current research interests focus on the study of molecular and mechanical cues that drive functional cellular self-organization across length scales. 
Research Overview
The Herrera lab specializes in the study of principles and applications of cellular self-organization. We study both cell-cell and cell-environment dynamic relationships that drive the emergence of structure and function in multicellular systems.  
We are particularly interested in the role of the cellular microenvironment (mechanical cues and external constraints) as dynamic factors controlling tissue self-organization. We currently perform experiments with cell engineering, molecular biology, advanced confocal microscopy, and cell mechanics in cultured cells and in the developing embryo of the fruit fly. The long-term goal of our research centers in the construction of organized living structures with designed functionalities and three-dimensional forms that can be used to improve tissues models and to develop new engineered biological machines. 
Research Interests
Tissue self-organization, biophysics of cell shape and motility, morphogenesis, mechanics of development, control of cell communication.