2010 Archives
September 29, 2010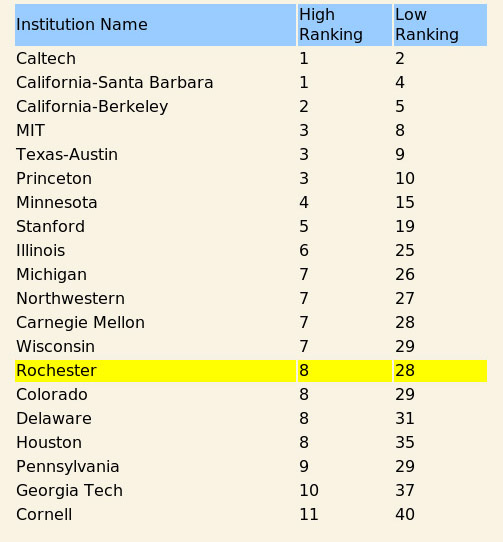 ---
September 3, 2010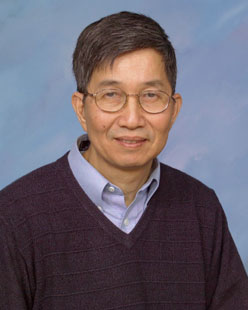 ---
May 25, 2010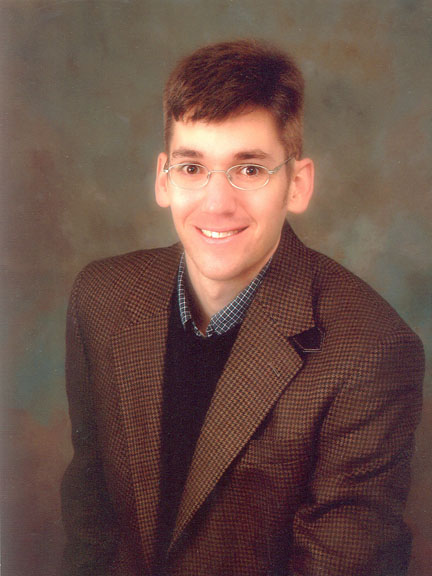 ---
May 21, 2010
May 2010 - "Enrollment is up, more women are pursuing engineering as a field, starting salaries continue to climb, and career options are expanding, says Robert Clark, dean of the Hajim School of Engineering and Applied Sciences at the University of Rochester."
---
May 5, 2010
May 2010 Kevin P. Klubek, a Chemical Engineering graduate student in the Hajim School of Engineering and Applied Sciences has been awarded a prestigious 2010 National Science Foundation (NSF) Graduate Research Fellowship. Kevin's research proposal focused on studying the instability mechanism of phenanthroline-based electron transport materials in Organic Light-Emitting Diodes (OLEDs) while finding viable alternatives to achieve OLEDs that are both efficient and long-lived. He will pursue Ph.D. research under the guidance of Professor Ching W. Tang.
---
March 8, 2010
March 2010. It is our great pleasure to announce a $1.2 million, 3-year grant from the Department of Energy for Professors Lewis Rothberg, Shaw Chen,and Ching Tang. The collaborating principal investigators and their graduate students will be working on the development and utilization of hybrid host materials for white phosphorescent organic light-emitting diodes (OLEDs). With the combination of their expertise and skills in advanced organic materials, photo-physics and chemistry, and OLED device science and engineering, significant advances can be anticipated in device efficiency and lifetime over the state of the art. We wish them the best of luck in this joint endeavor.
---
March 4, 2010
March 2010 UR Biodiesel, a project designed by University of Rochester undergraduates to convert excess fryer oil from dining service centers into biodiesel to fuel shuttle buses, has been given the Excellence in Innovations for Sustainability Award by the Association of College Unions International (ACUI). The award was presented on March 2 during the ACUI's 2010 Annual Conference in New York City.