2018 News Archives
December 10, 2018
---
November 29, 2018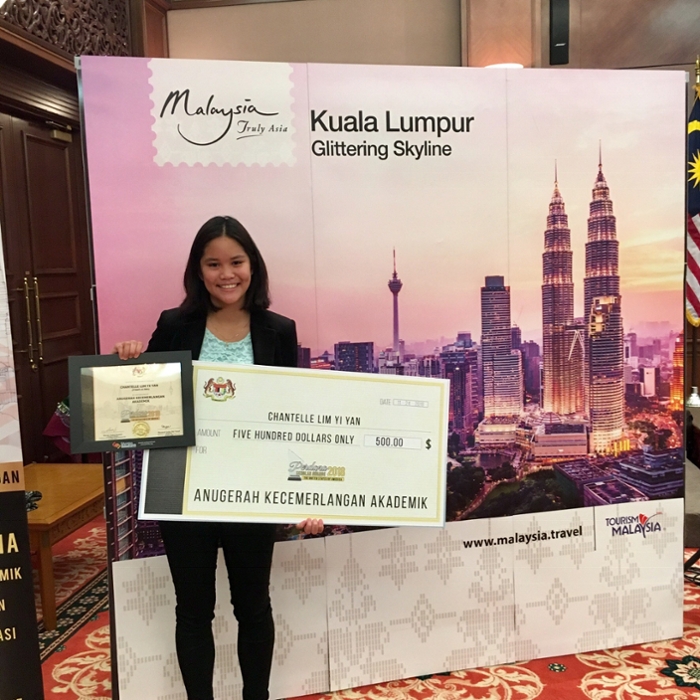 ---
October 2, 2018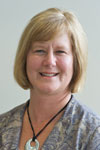 BME Professors Anne Luebke and Ross Maddox along with Co-PI Elizabeth Marvin (Eastman School of Music) have received an award from the National Science Foundation for their project, "NeuroDataRR. Collaborative Research: Testing the relationship between musical training and enhanced neural coding and perception in noise." This is a collaborative effort involving several universities: University of Minnesota (Dr. Andrew Oxenham, Lead PI), Purdue University, Carnegie Mellon University, Boston University, University of Western Ontario, and the University of Rochester.

This project will determine whether formal musical training is associated with enhanced neural processing and perception of sounds, including speech in noisy backgrounds. Music forms an important part of the lives of millions of people around the world, and it is one of the few universals shared by all known human cultures. Yet its utility and potential evolutionary advantages remain a mystery. This project will test the hypothesis that early musical exposure has benefits that extend beyond music to critical aspects of human communication, such as speech perception in noise. In addition, this project will test whether early musical training is associated with less severe effects of ageing on the ability to understand speech in noisy backgrounds. Degraded ability to understand speech in noise is a common complaint among older listeners, and one that can have a profound impact on quality of life, as has been shown by the associations between hearing loss, social isolation, and more rapid cognitive and health declines. If formal musical training is shown to be associated with improved perception and speech communication in later life, the outcomes could have a potentially major impact on many aspects of public and educational policy.
---
September 10, 2018
---
September 1, 2018
Professor Anne Luebke has received a National Institutes of Health (NIH) Research Project Grant (R01) for her project titled, "CGRP's effect on hearing and balance on a mouse model of migraine." Migraine is a debilitating chronic condition that affects  about 18% of people worldwide, majority female (3:1) and approximately 42% of patients also have a vestibular component of migraine that affects balance and dizziness, termed vestibular migraine. Vestibular migraine is a major cause of vertigo in dizziness clinics, and is estimated to affect 1% of the overall population. Clinically, drugs that reduce migraine headaches, often do not relieve other vestibular migraine symptoms. The goal of this study is to establish a mouse model for vestibular migraine that will allow development and testing of new drug treatments.
---
July 30, 2018
Professor Jim McGrath has received a Health Sciences Center for Computational Innovation (HSCCI) Grant for his project, "Database of Fluid Flow in Nanomembrane-based Microdevices." This project seeks to build a database of computational 3D flow profiles for microfluidic devices featuring the laboratory's silicon nanomembranes. Nanomembranes are ultrathin porous membranes with orders of magnitude higher permeability than conventional membranes. A two-channel, microfluidic device with a 5.4 mm square membrane 'chip' separating the channels has become a standard format for multiple projects in the McGrath laboratory. Specifically, the device format is used for: 1) benchtop evaluations of toxin clearance in hemodialysis, 2) capture of exosomes from raw biofluids in tangential flow, 3) a 'tissue-chip' mimetic of the microvasculature. Future microfluidic applications of this device include: 1) enhancement of DNA detection by a novel dual membrane system, and 2) an electrodialysis system for desalinization.
---
July 9, 2018
There was a strong showing for biomedical engineering students in the Center for Medical Technology and Innovation (CMTI) masters program at the 12th Annual Mark Ain Business Model Competition.
---
July 8, 2018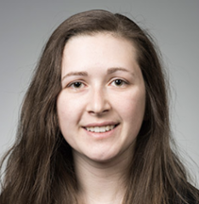 Janet Sorrells, a Take Five Scholar who graduated in biomedical engineering last year, is one of four Rochester undergraduates selected to receive a National Science Foundation (NSF) Graduate Research Fellowship. This is part of a federally sponsored program that provides up to three years of graduate study support for US students pursuing doctoral or research-based master's degrees in STEM, STEM education, and social science fields. Candidates, who must demonstrate outstanding scholarly promise and leadership potential, apply for the NSF either the year before entering graduate school or during the first or second year of their graduate degree programs. Janet will pursue a PhD in bioengineering at the University of Illinois at Urbana-Champaign in the fall. Her research project will be in the field of biophotonics. Two other Rochester BME alums, Megan Routzong '16 and Brittany Schutrum '17, also received NSF Graduate Research Fellowships this year. 
---
July 3, 2018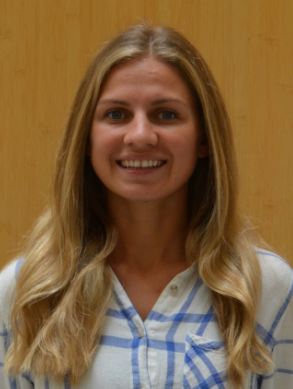 Congratulations to BME PhD candidate Elysia Masters (co-advised by Professor Hani Awad and Professor Edward Schwarz) who has received a Donald M. and Janet C. Barnard Fellowship from the College of Arts, Science and Engineering. These fellowships recognize outstanding achievement by PhD students in engineering and science, as evidenced through their coursework and their dissertation research work. The fellowship provides a $3,000 stipend top-off for the 2018-2019 academic year.
---
June 27, 2018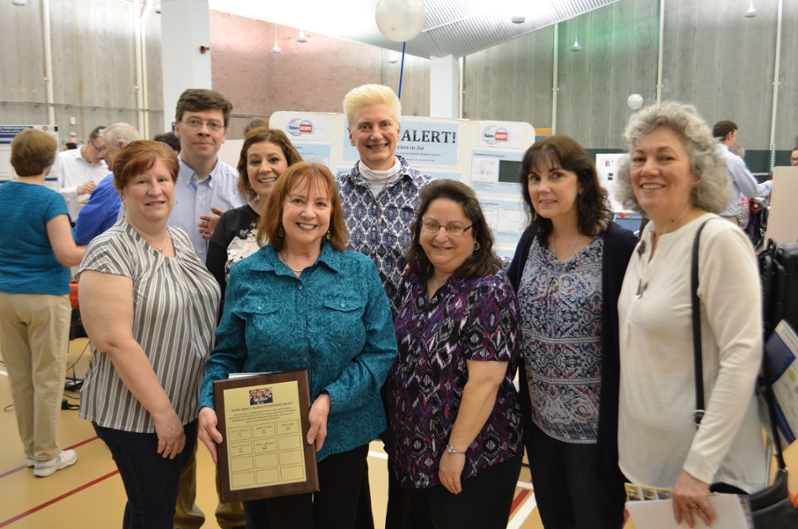 Congratulations to BME undergraduate coordinator Taimi Marple, who was announced as the Dottie Welch Student Enrichment Award Winner on Design Day. This honor, which is awarded based on student nominations, recognizes a Hajim School of Engineering faculty or staff member "whose performance and dedication enriches the student experience in the tradition exemplified by Dottie Welch."

As Undergraduate Coordinator for our BME department, Taimi is the key administrator for all issues related to our undergraduate students and curriculum. She serves as the administrator for the BME Undergraduate Committee (chaired by Professor Amy Lerner) and the BME ABET Committee chaired by Professor Steve McAleavey). Her knowledge of undergraduate courses, degree requirements, AS&E enrichment programs, and the broader university is superb.

"Taimi is typically the first person our prospective undergraduate students meet and the last person our seniors say a heartfelt goodbye to at Commencement," says BME Department Chair Diane Dalecki. "She has helped all our students navigate their way through our undergraduate curriculum, provided encouragement and advice for them in challenging times, and lifted their spirits in the thick of the semester. Her door is always open and welcoming for students and faculty. In short, Taimi has made a lasting impression on our students and our entire BME department."

Taimi has been with the University of Rochester for over 25 years. She succeeded Dottie Welch as the BME undergraduate administrator in 2013. Previously, she was a graduate administrator for the Department of Pathology/URMC for nearly 10 years, and also served as an editorial associate for the journal Neurology and the managing editor for the International Journal of Radiation Oncology Biology Physics for 17 years. Taimi received her M.S. in Higher Education Administration from the University of Rochester in 2011 and her B.S. in English from SUNY Brockport.
---
June 20, 2018
---
June 5, 2018
Congratulations to the following undergraduate students who won BME departmental awards this year:
---
June 5, 2018
---
June 1, 2018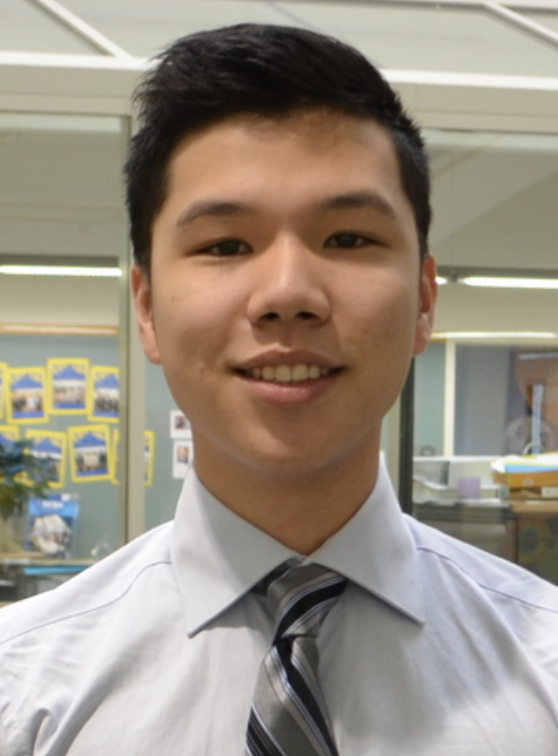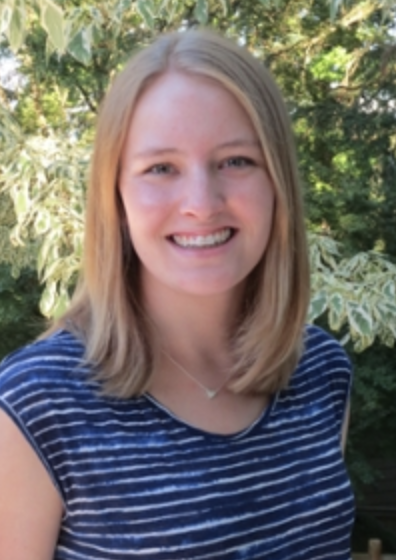 Congratulations to Raymond Chin and Eva Hansen who participated in the National Academy of Engineering Grant Challenges Program in 2018. 
Raymond Chin – The Challenge: Engineering better medicines.
Eva Hansen – The Challenge: to provide access to clean water for a school in the Dominican Republic, an Engineers Without Borders project.
Learn more about their projects here. 
---
May 30, 2018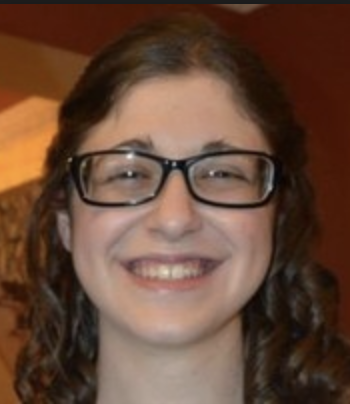 Congratulations to Harrah Newman who was selected for the 2018 Charles L. Newton Prize. This honor is given to a student within the Hajim School of Engineering who shows special proficiency in some subject connected with engineering and who has conducted research, given a presentation, or published a paper. Harrah has been working with Professor Mark Buckley since summer of 2016, where she has been involved in many different projects, leading to a first-author manuscript and presentations at three national conferences. She has been independent, creative and an outstanding communicator. She is also very active in the campus community and a terrific student in the classroom. She will be going on to the University of Delaware to pursue her PhD.  We are extremely proud of her efforts and expect to hear many more great things about her in the future!
---
May 29, 2018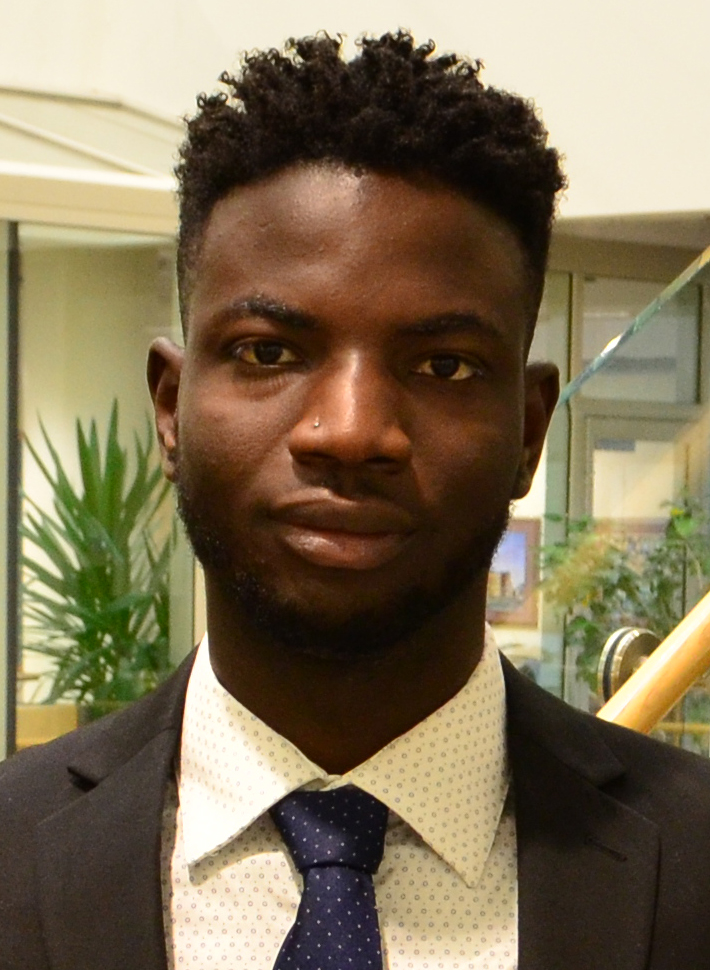 Congratulations to Jacques Kouevi who was selected for the G. Harold Hook Prize, which recognizes students for outstanding interest in engineering. Jacques has shown determination, persistence and passion for engineering. He clearly loves to learn about new technology and is passionate about design and using engineering to improve healthcare. We are very pleased that Jacques will be remaining at Rochester to pursue an MS in Biomedical Engineering through the Center for Medical Technology & Innovation (CMTI) program next year.
---
May 28, 2018
Congratulations to Shuang Chang and Xuan (Monica) Sun who were both awarded the 2018 Donald M. Barnard Prize. This award is given to junior or senior engineering students on the basis of personal qualification and achievement. Both have been accepted to excellent graduate programs. Shuang will be at Vanderbilt to pursue her PhD and Monica will attend Duke University for her MS.  We will be very proud to have them represent us at these schools.
---
May 24, 2018
BME senior Anisha Khosla recently received a Gwennie award from the Gwen M. Greene Center for Career Education and Connections. The award honors partners who exemplify the Greene Center's values—respect, collaboration, diversity and inclusion, betterment, and purpose.
---
May 20, 2018
Congratulation to Harrah Newman for winning the 2018 Charles L. Newton Award for undergraduate research and the President's Award at the 2018 Undergraduate Research Expo for her project, "Viscoelastic Heating of Bovine Intervertebral Disc." More than 60 students participated in the exposition this year, representing some of the "most accomplished undergraduate research throughout the college," said Paul Burgett, vice president and senior advisor to the president, who presented several awards to students. "We like to honor those whose work is on the tip of the spear, so to speak; those whose work is groundbreaking and transformative." More information on the Undergraduate research expo can be found here.
---
May 15, 2018
Professor Danielle Benoit was presented with the 2018 University of Maine Francis Crowe Engineering Distinguished Alumni Award during the University's graduation ceremonies on May 12. The award, presented by Hermant P. Pendse, chair of chemical and biomedical engineering and Dana N. Humphrey, dean of the college of engineering, recognizes outstanding service to the field of engineering. As a distinguished member of the Francis Crowe Society, Professor Benoit will now be known as Distinguished Engineer Danielle S.W. Benoit, Ph.D., '02. 
---
May 10, 2018
---
May 8, 2018
---
May 8, 2018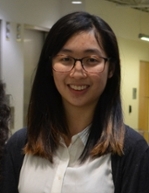 BME Senior Hetince Zhao and the other members of the UR Connected team took first place and $5,000 in the Charles and Janet Forbes Entrepreneurial Competition. The team plans to address loneliness and isolation in senior populations by aggregating community involvement resources onto a single platform, offering a web portal for service providers, along with an easy to navigate user interface that older adults can access as both a website and a mobile application.
---
May 7, 2018
---
May 5, 2018
---
May 1, 2018
Two teams of CMTI (Center for Medical Technology & Innovation) master's students placed well in the University's annual "America's Got Regulatory Science Talent" competition, a UR CTSO Regulatory Science Program. Students are asked to find solutions to better assess the safety, efficacy, quality, and performance of FDA-regulated products. Eric Ravinal, Justin Schumacher, Vladimir Tokarchuk, and Rebecca Amorese finished second with their proposal for an evaluation toolkit to address key issues in additive manufacturing, including 3D printing.  Amanda Smith, Meghann Meyer, Emily Newman, and Evan Sosnow proposed an FDA ALERT smartphone-based mobile app that could be used to scan a QR code on the label of an FDA-regulated product to get reliable, FDA-approved information to help them decide whether to purchase the product, to receive recall and warning alerts, and to report any adverse effects they've experienced with FDA-regulated products. The team finished third. Read more here.
---
April 10, 2018
Kenneth Sims Jr. will present his 15 minute oral presentation on "Enhancing Design of Nanoparticles for Anti-Biofilm Drug Delivery" during the "Racing for the Surface: Recent Development in Antimicrobial and Osteoinductive Biomaterials" session of the Society for Biomaterials 2018 Annual Meeting and Exposition: Exploring the Nexus of Research and Application being held in Atlanta, GA, April 11-14, 2018.
---
April 3, 2018
Maureen Newman's podium presentation at the annual Orthopaedic Research Society meeting "Development of Bone-Targeted Polymer Conjugates of Wnt/β-catenin Agonists to Stimulate Fracture Healing" was awarded the International Section for Fracture Repair Podium Award. Congratulations Maureen!
---
March 27, 2018
Marian Ackun-Farmmer, a PhD candidate in Danielle Benoit's lab, has been awarded a Ruth L. Kirschstein National Research Service Award (NRSA) Individual Predoctoral Fellowship (F31) grant from the National Cancer Institute (NCI) for her project titled "Nanoparticle mediated microenvironmental targeting of CCL3 signaling for the treatment of acute myelogenous leukemia."
---
March 12, 2018
Sonavex Inc., a Baltimore-based medical device company spun out of John Hopkins, has received $4.5 million in venture capital funding to accelerate its launch later this year of a new implant to mark soft tissue sites after surgery.
---
March 9, 2018
Two biomedical engineering undergraduates – Dilshawn Gamage '19 and Hetince Zhao '18 – are on teams competing in regional semifinals for the Hult Prize, the world's largest social entrepreneurship contest.
---
February 23, 2018
---
February 15, 2018
An alumna of our department, Mercy Asiedu '14, now a PhD student in biomedical engineering at Duke University, has been recognized with her advisor for their work on cervical cancer screening.
---
January 30, 2018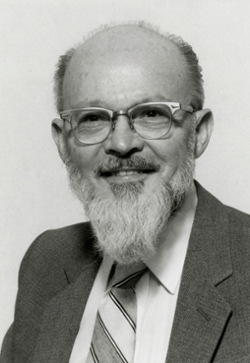 A generous gift from the family of the late Edwin L. Carstensen, renowned scientist and founder of the Rochester Center for Biomedical Ultrasound (RCBU), will enable the Center to invite a leading expert from the field to the University of Rochester campus each year to present a seminar, interact with faculty, and deliver a distinguished Carstensen lecture.
---
January 5, 2018