Rochester Senior Selected for First-Ever Kauffman-Singapore Entrepreneurship Program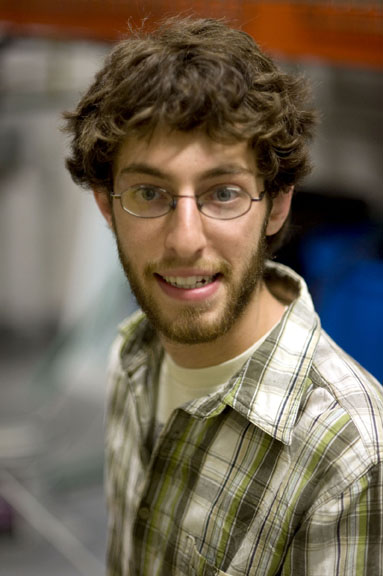 June 2009 Daniel Fink, a senior majoring in Chemical Engineering with a minor in Environmental Engineering at the University of Rochester, has been selected for the Kauffman-Singapore Scholars Program. Fink is the first Rochester student to participate in the program and is one of only five students chosen from a national pool of over 160 applicants. Fink will spend five months studying commercialization and entrepreneurship at the Nanyang Technopreneurship Center at Nanyang Technological University (NTU) in Singapore. Following completion of NTU's academic program, Fink will return to the United States to continue his entrepreneurship education at Kauffman Foundation headquarters.
For Fink, a native of Medford, N.J., the program offers the opportunity to learn the fundamentals of starting a company and writing a business plan while immersing himself in a new environment. "Its fitting to be studying global entrepreneurship in a different culture," said Fink. "I'm looking forward to meeting new people who share my interests in alternative energy."
At the University of Rochester, alternative energy was at the forefront of Fink's interests. He is a co-founder of UR Biodiesel a student-led project designed to use waste vegetable oil from campus dining facilities and convert it into biodiesel for University shuttle buses. The concept earned a second place finish in the University's 2007 Charles and Janet Forbes Entrepreneurial Competition. Fink also is a member of the University's chapter of Engineers for a Sustainable World. He is the son of Nathan and Karen Fink, and a graduate of Shawnee High School.
The Kauffman-Singapore Entrepreneurship Program was created through a grant from the Ewing Marion Kauffman Foundation. Applicants were required to have experience in bringing new innovations to the market that have resulted in the starting or growing a business. The candidates must have earned, or be currently pursuing, a baccalaureate or master's degree in engineering, technology or another science-related field, while showing an expressed interest in business study. NTU is the first Kauffman campus collaboration outside of the United States and, according to the Foundation, is the premier science, technology and entrepreneurship university in Asia.
Contact: Melissa Greco Lopes
mgrecolo@ur.rochester.edu
585.276.3693