Student Experiences
Both current and past undergraduate students value their college experience and education in chemical engineering at the University of Rochester. They share these sentiments:
---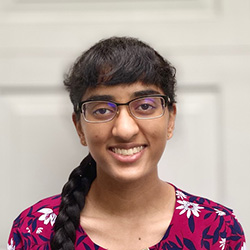 Aditi Seshadri, class of 2022
As an undergraduate in the Department of Chemical Engineering, I have had many opportunities to follow my interests. I love how through my courses I can combine my interests in computer science, chemistry, and chemical engineering. Working in Professor White's lab, I have learned how to apply machine learning to chemical problems, including how to use graph neural networks to predict molecular scent. I enjoy learning and working with the graduate students and appreciate Professor White's guidance and mentoring. Outside of research and coursework, I have also enjoyed pursuing sustainability-related projects in the Engineers for a Sustainable World club, such as producing biofuels from vegetable oil and designing affordable energy-efficient homes for the Rochester community.
---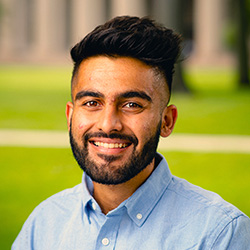 Akram Ismail, class of 2022
The Department of Chemical Engineering at the University of Rochester has cultivated an enriching environment where I have gained confidence in my abilities as a scientist. My undergraduate research, supervised by Dr. Foster, focuses on developing a CFD heat and mass transfer model for the laser lithotripsy procedure to safely disintegrate and remove kidney stones. I have thoroughly enjoyed the interdisciplinary and rigorous undergraduate curriculum where I not only learned from and worked closely with my enthusiastic peers but also explored my passions for computer science, Islamic philosophy and sustainability. As a first-generation student, I am deeply grateful for this opportunity which will serve as an invaluable foundation for my future goal to return to Tanzania as an Energy Scientist.
---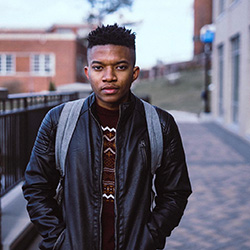 Brian Yegela, Take Five Scholar, class of 2022
The trip from my hometown Dar es salaam, Tanzania to Rochester was a long one. Four years later, I am now entering my Take 5 year at the University of Rochester and I look back and appreciate every minute. I have thrived during my time at the University of Rochester, and I am very thankful to the Department of Chemical Engineering for supporting my dreams and helping me fulfill my objectives. Not only was the department filled with resources in exceptional faculty and staff, but there was an opportunity to share a conversation with your peers whether you ran into someone in Gavett, Wegmans, or anywhere on campus. My passion for being a part of energy transition efforts on the African continent is massive, and I have recently had the opportunity to do research on a topic related to renewable energy with Professor Astrid Müller through a Discover Grant during the summer of 2021. Overall, I feel like the support, teachings, and experiences that I have gained from the department have prepared me well for my next venture.
---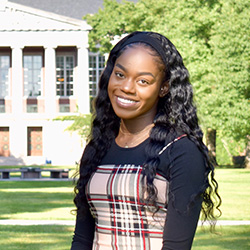 Brittany Pitt, class of 2022
I chose chemical engineering because I have always had a passion for the sciences and hoped to someday contribute to the scientific advancements that shape our future. Consequently, choosing a school with a research oriented chemical engineering department was crucial. During my first year on campus, I got involved in undergraduate research under the supervision of Professor Wyatt Tenhaeff and have since worked on numerous projects ranging from characterizing polymer films to batteries and energy storage. Additionally, being a native of Jamaica, studying away from my home country was initially daunting. However, upon arrival to a welcoming environment equipped with the tools I needed to thrive academically, and filled with students and professors of diverse backgrounds, the department of chemical engineering rebranded itself as my new home!
---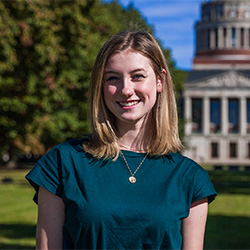 Hailey Baker, class of 2022
I came to the University of Rochester as a first-generation student with a dream to never stop learning and a passion for the sciences. The Department of Chemical Engineering allowed me to follow my passions and to dream even bigger. My professors inspired me with their industry experiences and research, and the classmates with whom I sat in lecture turned into friends. I was motivated and determined from day one. After joining Professor Foster's Computational Fluid Dynamics lab, I came into my own as a researcher and an academic, and I found confidence that made me a figure in my field. My research excited and motivated me, and opened new paths that I never thought were an option. My research experience was all-encompassing; I worked with industry collaborators in an academic environment, and was given the opportunity to take on multiple research projects in my field that allowed me to engage more of my interests. In the U of R's chemical engineering department, I fell in love with science and engineering all over again, and had an unforgettable and rewarding undergraduate experience. 
---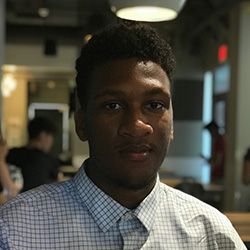 Joseph Frye, class of 2022
I'm a senior chemical engineering student at the University of Rochester and I'm also the president of our American Institute of Chemical Engineers (AIChE) chapter. The UR chemical engineering department has provided me with a network of supportive peers and professors. I appreciate the numerous hands-on engineering opportunities such as our Chem-E-Car Team and the many on-campus research opportunities. During the 2021 summer, I completed the Eisenberg Research Internship in the Yates Lab. I worked on combining open-source firmware, easily assembled hardware, and hydrophobic nozzle coatings to make an inexpensive sub-microliter-scaled droplet dispenser, to be used in coating in medical sensors. I learned a lot through this experience. The research projects in our department feel very applied, practical, and empowering. This experience has helped me feel more confident in applying my theoretical knowledge in practical situations.
---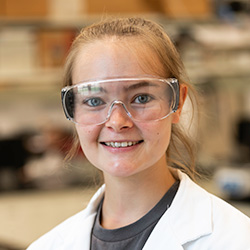 Kendra Watson, class of 2022
When you think of chemical engineering students you might have a vision that we all live in the library and spend endless hours with our textbooks. At the U of R, that is not the case. I chose Rochester because chemical engineers here are people too. They are running on the track team, on the e-board for a club, working in their professor's lab, or taking trumpet lessons at Eastman. I joined Professor Astrid Müller's group to work on sustainable energy materials. I had the fantastic opportunity to spend the summer in her lab as an Eisenberg fellow. Thanks to an incredibly approachable and personable faculty, students are able proudly label themselves a "chemical engineer". I certainly spend a fair amount of time in the library, as any college student does, but the U of R has given me the opportunity to balance my time and diverse interests while pursuing an ambitious and rewarding major.
---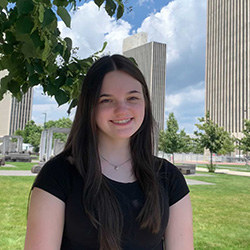 Lauren Redus, class of 2023
My name is Lauren Redus, and I am a third-year chemical engineering student. While studying in the department, I enjoy how the program offers students a chance to build connections beyond the classroom and see the applications of material learned firsthand, whether that be through undergraduate research, laboratories, or demonstrations. I am currently involved in research using computational fluid dynamics to study biological systems within the human body. The research I have done and connections I have made with my professors and fellow classmates have encouraged me to continue pursuing my education and shown me how to navigate a career in chemical engineering.
---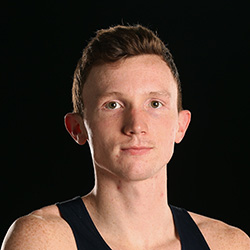 Nick Donnell, class of 2022
As a first-generation college student, coming to begin my studies at the University of Rochester three years ago was a truly foreign experience. As I enter my senior year in the chemical engineering department, I have realized I would not change my college decision if given the option. The expectation of excellence within my curriculum has allowed me to develop as a student and a leader in all of my collegiate endeavors, including in the Naval Reserve Officer Training Corps and the men's track and field team. This semester, I was chosen to be a teaching assistant for the Heat and Mass Transfer course alongside Professor Anthamatten, an experience I expect to further develop my problem-solving ability, and technical understanding.
---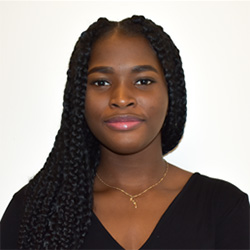 Omolade Fasusi, class of 2022
I am currently a senior at the University of Rochester. I can say that the University, especially the chemical engineering department, has offered so much more than I would have ever expected. I chose to attend the U of R because of the excellent chemical engineering program, the plethora of research opportunities, financial aid, and most importantly, the growing diversity. As an international student from Nigeria, I felt less alone in a new environment with having fellow Africans in my chemical engineering classes. During my three years at the university, what I  found very resourceful were the academic advisors and faculty members who were always willing to provide sincere and extremely useful advice when I had academic-related problems. Through this department, I have gained the opportunity of joining the Müller group to conduct sustainable energy research, where I have expanded my knowledge in the field and laboratory experimentations. With the  weekly  Müller group meetings , I have also vastly improved my project presentation skills. In addition, I got to continue doing exciting research on CO2 reduction electrocatalysis during the summer after my junior year with Professor Müller through the CHE department's  Eisenberg Fellowship.  After graduating, the next step for me is to get a master's degree from the University of Rochester through the 4+1 program in just one additional year!
---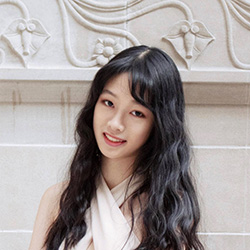 Wanqing Yu, class of 2023
My name is Wanqing (Quinn) and I am a junior majoring in chemical engineering and dance. During my first year of school at UR, I was surprised to find out that the CHE professors are very nice and easy to reach out to. They are willing to spend their time talking with us about problem sets, course registration, life, and research topics. After my first year, I joined Professor Foster's Computational Fluid Dynamics research group and this summer, I decided to continue the work as an Eisenberg intern to work on the "Investigations of Industrial Mixing in the Transition Region". From this experience, I was able to learn the process of research, develop critical thinking and problem-solving skills, and build my own path to dealing with new or challenging situations.
Chad Hunter, class of 2012
I actually just got some mail reminding me that next year is my 10-year reunion since graduating from the U of R. I can't believe it's been that long already! It brought back a lot of great memories of my time at the university and of my chemical engineering classes. While challenging, my CHE classes and group projects taught me how to learn, how to think, and how to work together with my classmates. Little did I realize that those skills would provide the foundation for a successful career that I still lean on to this day. The U of R chemical engineering curriculum provides a world-class foundation of tools you can take with you to the workplace, but this is just the start. It's up to you to continue learning, growing, and applying those skills to be successful across all the challenges that come your way.