Students gain more than credits from study abroad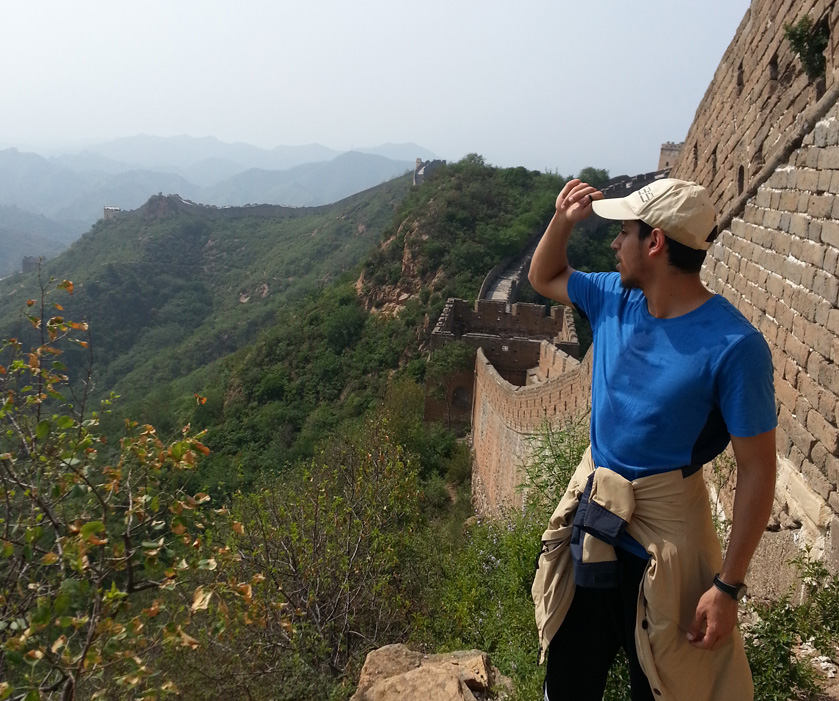 Mohammad Almagweshi visited the Great Wall of China during his summer study abroad in Beijing.
A daring descent to a scenic beach near Dublin and a conversation in Mandarin at a curry shop in Beijing were memorable for two Chemical Engineering students who studied abroad this past spring and summer.
Michaela Wentz  '17 spent her spring semester at Trinity College in Dublin, completing courses to fulfill humanities requirements here. Mohammad Almagweshi '18 accomplished the same thing this summer through the Beijing - Summer Language Intensive program offered by IES.
Both came back with much more than a handful of credits, however.
"I gained courage and self confidence," Michaela said. "With my limited time abroad, I knew that I could not save trips and activities for a later date, so I seized opportunities when they arose regardless of whether or not I knew anybody else also going along. Consequently, I learned that I am capable of doing a lot of things I never thought I was able or brave enough to do before."
Like slipping and sliding with a friend down a steep slope to that beach near Dublin.
"I learned more about the people of China, the different ethnicities, the environmental challenges, and the Chinese Dream," said Mohammad. "And, eventually, I fell in love with the culture. I discovered that half of my previous perceptions were imprecise and inaccurate."
Mohammad arrived in Beijing with "zero" knowledge of the language. But with the help of friends and the Mandarin language classes he was taking, he soon felt confident enough to walk up to a curry shop and say, in Mandarin, "I want chicken breast curry over rice."
"That simple encounter made a huge difference in my Chinese learning," Mohammad said.  "That night marked one of many encounters with Chinese that I had later on as I learned more words and phrases."
From his study abroad experience, he added, "I gained the grit required to seek my passion and push forward to reach my personal goals of discovering more and adventuring through the unknown. Before, I had doubted that I could seek opportunities like this. But now that I did it, I know that I can do more and more, and I will."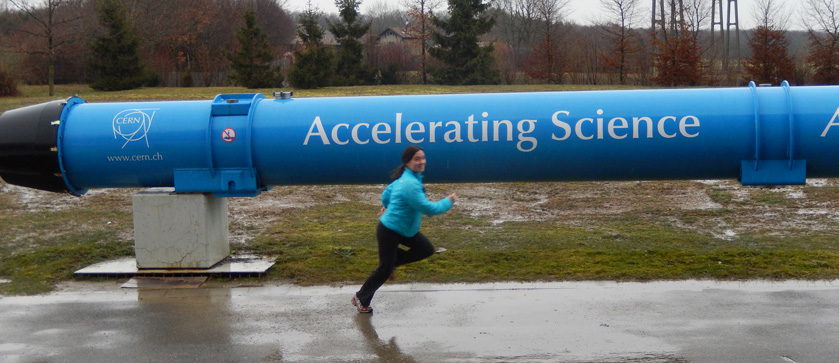 Michaela Wentz at CERN in Switzerland.