Michael King '95 to chair biomedical engineering at Vanderbilt
Michael R. King, who received a B.S. from the Department of Chemical Engineering in 1995, and later served as associate professor of biomedical engineering at the University of Rochester, will chair Vanderbilt University's biomedical engineering department.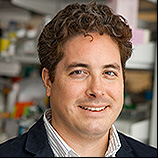 After graduating magna cum laude from Rochester, Kiing earned his PhD in chemical engineering at the University of Notre Dame in 1999. He then served as a postdoctoral student at the University of Pennsylvania before joining the faculty of the Department of Biomedical Engineering at Rochester in 2002 with a dual appointment in chemical engineering.

While at Rochester he was recipient of a National Science Foundation CAREER award for his research on a realistic computer simulator to study how certain kinds of cells adhere to surfaces.

He advised Phd students in both biomedical and chemical engineering, including Nida Mody, who described King as "nothing short of brilliant" and "a superb role model."

King joined Cornell University in 2008 as an associate professor, eventually becoming the Daljit S. and Eline Sarkaria Professor of Biomedical Engineering.

His appointment at Vanderbilt was effective Jan. 1, pending approval of the Board of Trustees.

King is an expert on the receptor-mediated adhesion of circulating cells, and has developed new computational and in vitro models to study the function of leukocytes, platelets, stem, and circulating tumor cells under flow. He has written textbooks on the subjects of statistical methods and microchannel flows, and he is currently the editor-in-chief of Cellular and Molecular Bioengineering.

King is a fellow of the American Institute for Medical and Biological Engineering and of the Biomedical Engineering Society. Read more here.