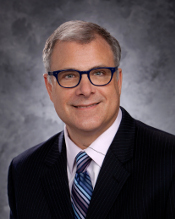 David G. Foster
Professor of Chemical Engineering (instructional)
Director of Undergraduate Program
PhD, University of Rochester, 1999
4001 Wegmans Hall
(585) 276-5350
Fax: (585) 273-1348
david.foster@rochester.edu
---
Selected Honors & Awards
Undergraduate Engineering Professor of the Year Award, University of Rochester Student's Association (2011-2012)
Undergraduate Engineering, Professor of the Year Award, University of Rochester Student's Association (2006-2007)
Special Recognition Award – Rochester Section of the American Chemical Society (2006)
Courses
ChE 150: Intro to Sustainable Energy
ChE 268/468: Fundamentals of Computational Fluid Dynamics
ChE 441: Advanced Transport Phenomenon
ChE 243: Fluid Dynamics 
ChE 250: Separation Processes
Recent Publications
Ansari, M.; Gandhi, H.A.; Foster, D.G.;  White, A.D., "Iterative Symbolic Regression for Learning Transport Equations," AIChE Journal, 2022, e17695. DOI 10.1002/aic.17695
Welty,J.R.; Rorrer, G.L.; Foster, D.G.,  "Fundamentals of Momentum, Heat and Mass Transfer," 6th ed., John Wiley, 2015, ISBN: 978-1-118-94746-3.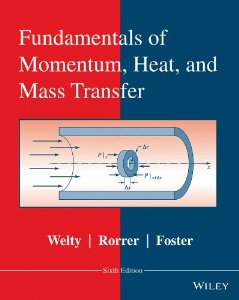 Hughes, A.D.; Marsh, G.; Waugh, R.E.; Foster, D.G.' "Holloysite Nanotube Coatings Suppress Leukocyte Spreading," Langmuir, 2015, 31, 50-13553-13560.
Han, W.; Allio, B.A.; Foster, D.G.; King, M.R., "Nanoparticle Coatings for Enhanced Capture of Flowing Cells in Microtubes," ACS Nano. 2010, 4, 174-180.
Osafo-Acquaah, A.; Foster, D.G.; Jorne', J., "Isotropic Effect of Fluid Flow on Scaling of Surface Roughness During copper Electrodeposition," Journal of the Electrochemical Society, 2008, 155, D270-D277.
Research Overview
Research Interests
Principles of Transport Phenomena; Classic Chemical Engineering as well as Biomedical Engineering Research; Creation of Nanoparticle Coatings for Enhanced Capture of Flowing Cells in Microtubes; Capture Cancer Cells in Blood Flow; Creating State of the Art Videos for Curricular Purposes of Fundamental Fluid Mechanics Principles; Computational Fluid Dynamics and Transport Phenomena