AME Audio for Visual Media Guest Lecturer Series
Wilbert Roget, II – Yale University
Wednesday, April 17, 2019
5 p.m.
Computer Studies Building Room 628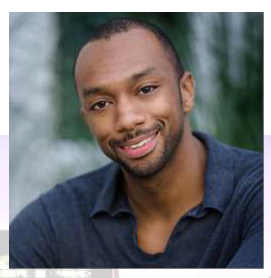 Bio: Wilbert Roget, II is a veteran composer in the video game industry. He joined LucasArts as a staff composer in 2008, where he scored several games in the Star Wars universe, including Star Wars: The OldRepublic and Star Wars: First Assault. He later became a freelance writer, scoring Call of Duty: WWII, MortalKombat 11, Guild Wars 2: Path of Fire, Lara Croft and the Temple of Osiris, Dead Island 2,Anew: The DistantLight and other indie and AAA titles. His scores have earned him several awards and nominations from the Game Audio Network Guild, the Academy of Interactive Arts and Sciences (D.I.C.E. Awards), and others. Roget also co-founded Impact Soundworks, a successful music software company, and is an accomplished lecturer on game music, giving talks at the Game Developers Conference, SF Conservatory of Music, Yale University and other institutions. He frequently gives online masterclasses and tutorials on music composition and production, and has a passion for teaching the craft. Inspired at an early age by classic Japanese game soundtracks, Roget specializes in writing music that employs memorable themes, developed throughout the score in a traditional fashion. He balances modern production with classic construction, creating fresh and contemporary soundscapes as well as nuanced orchestrations. Wilbert studied music at Yale University, is originally from Philadelphia, PA & currently resides in Seattle, WA. He is an avid multi-instrumentalist, performing solo flute, keyboards, accordion & guitar on many of his scores. Roget is an ASCAP-affiliated composer, and serves on the advisory board of the Game Audio Network Guild. He is represented by Cheryl Tiano of The Gorfaine-Schwartz Agency.