Student Profiles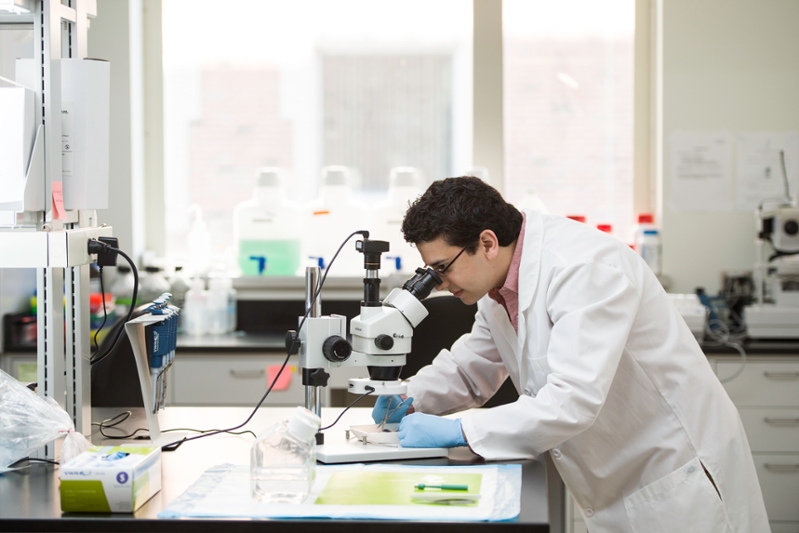 Manuel Alejandro Ramírez García
Hometown: Monterrey, Mexico
Anticipated Graduation Year: 2018
Degree: PhD
Program: Biomedical Engineering
Research Group: Buckley Lab
Describe your research project and why it's important. 
I am trying to improve corneal transplant surgery outcomes by studying how the mechanical forces corneal endothelial cells experience during and after surgery influence their viability, and consequently that of the graft. I like to think that my research will have a direct impact on patients with corneal blindness and that my work will improve their quality of life. 
Why did you pick the University of Rochester?
The University of Rochester offered a unique predoctoral training experience thanks to its proximity to the medical center, allowing me to heavily collaborate with clinicians on my projects.
What have you enjoyed most about your training so far? 
The freedom and flexibility to pursue new research directions. 
What about the work/life balance?
My work/life balance is excellent, I have found fulfillment both in my professional and personal life while studying at the U of R. 
What are your plans for the future? Where would you like to be in 5-10 years? 
After my PhD I plan to work for a medical device company in their research and development department. In 5 - 10 years I see myself as a project manager developing new devices or techniques for the medical field.
What advice do you have for new students that are interested in working with specific faculty members on specific projects? 
Do not be afraid to approach them! 
When should you start Networking for academic opportunities? How did you start?
I recommend as early as possible. I started my freshmen year as an undergraduate. I emailed every professor across multiple departments whose research I found interesting, I interviewed with one, and I ended up working in his lab for four years!