UR BME Reception at BMES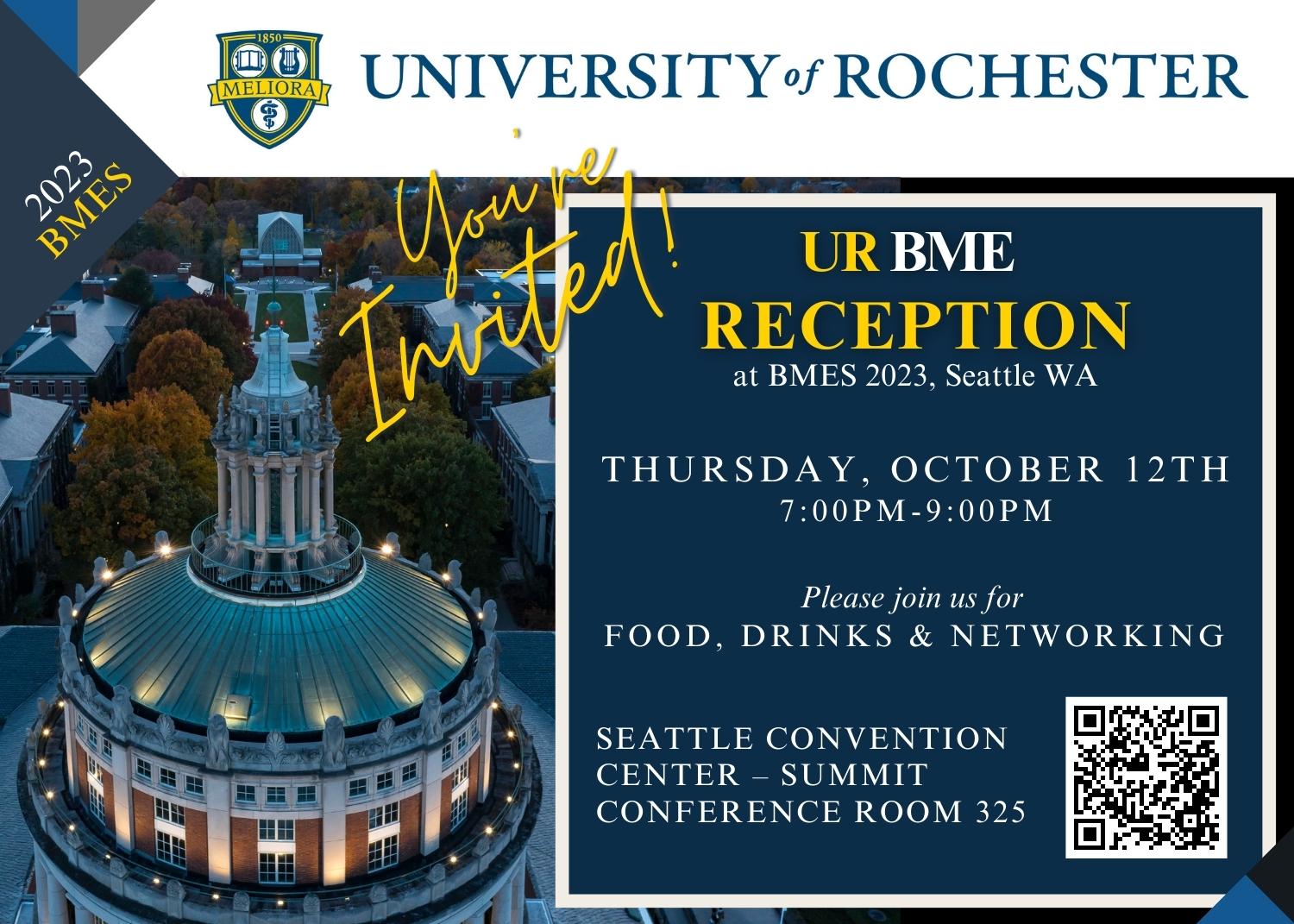 Thursday, October 12, 2023
7 p.m.–9 p.m.
Alumni, faculty, friends, and industry members are invited to our BMES reception:
University of Rochester Reception at BMES
Thursday, October 12th
7:00-9:00 pm
Seattle Convention Center – Summit
Conference Rooms 323-325
Please also visit our booth in the Convention Center throughout the BMES Convention:    
UR BME Booth #811
October 11th - 14th
Seattle Convention Center – Summit
900 Pine Street 
Seattle, WA

This year's Biomedical Engineering Society (BMES) annual meeting is in Seattle, WA, from October 11-14, 2023. The UR BME Department will be represented by several faculty, some of our top students and two key staff members. We hope you'll stop by and take advantage of this opportunity to network and learn more about all the exciting happenings within BME and the Hajim school!
Please complete this brief form to let us know if you are planning to attend this year's BMES meeting:https://form.jotform.com/URBME/bmes-2023participation.  This will help us connect and ensure that you and others receive all pertinent information.  Thank you and we look forward to seeing you there!
More Information:
Stay tuned to this page for updates!