A Rochester Scholars photo gallery
Day four: Polymers
   "Polymers are an incredibly important class of materials," Prof. Tenhaeff explained in his lecture. Chemical engineers play a significant role in developing polymers for use as plastics, nylon, rubber, vinyl siding, pipes, paint, carpets, shampoo, toothpaste and myriad other items of everyday life.
   Chemical engineers design reaction systems to synthesize polymers and then use techniques such as injection molding,  film and blow molding, and extrusion to process them into useful products.
  Polymers are easy to process, requiring comparatively little energy to produce, but pose a major recycling challenge. Only 9 percent of the 32 million tons of plastic waste generated in 2012 was recovered for recycling. Chemical engineers are looking for new uses of waste plastic to increase the incentive for recycling.
    The lab exercises included synthesis of polyurethane foam and nylon, which proved to be an eye-opening experience for many of the students.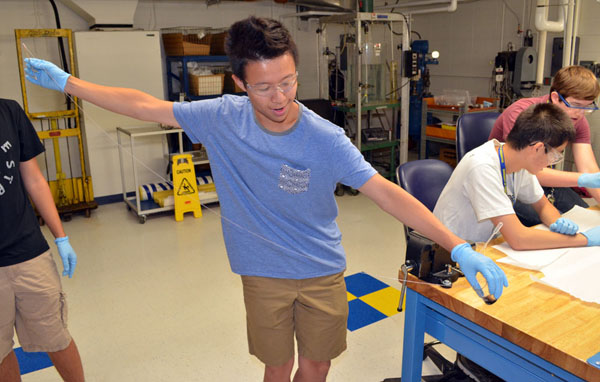 Dean L., for example, is incredulous that a mere 5 ml of hexamethylenediamine solution, mixed with 5 ml of Sebacoyl chloride solution produced a strand of nylon that stretches farther, and farther . . .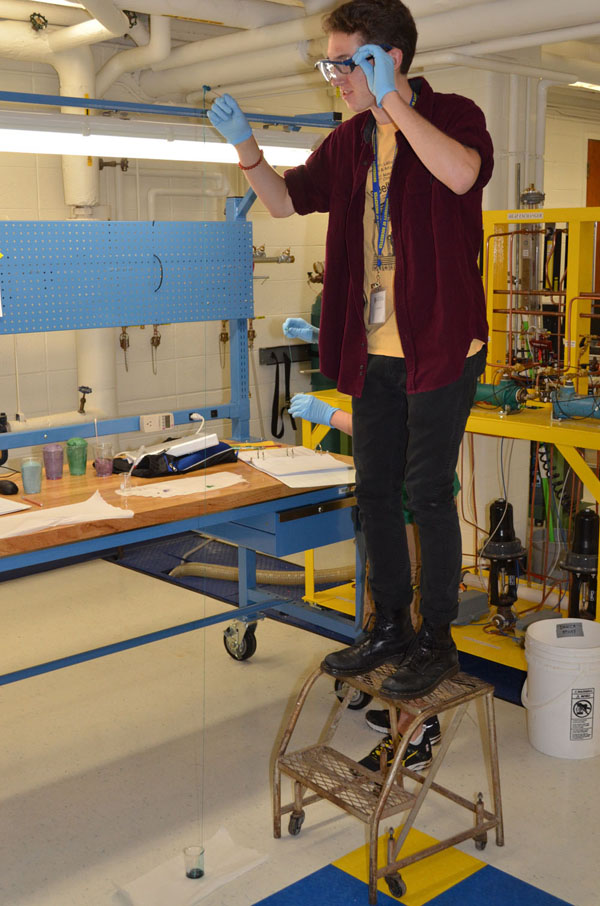 So much so that Lukas J. has to stand on a stool as he pulls a strand out of the receptacle on the floor.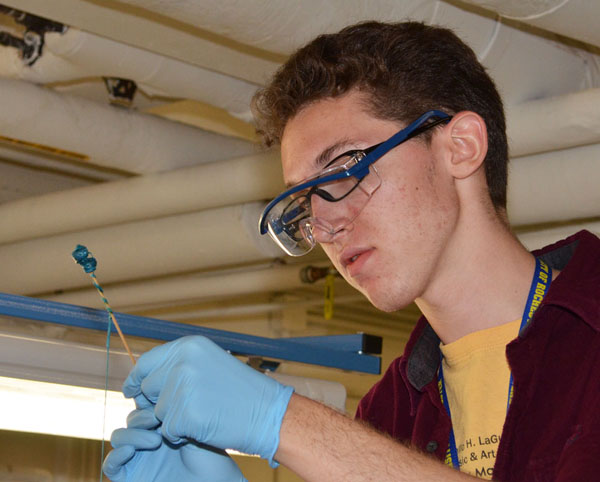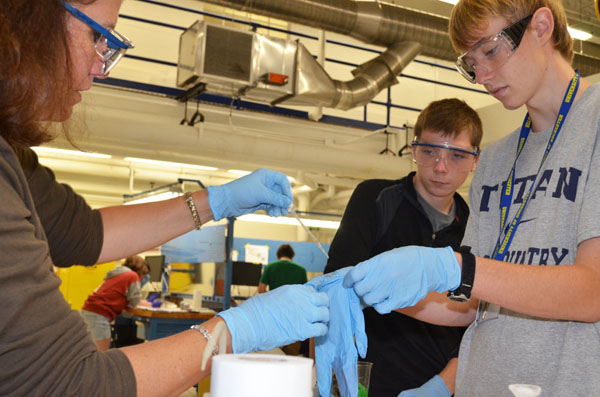 Rachel Monfredo mixes a polyol with diisocyanate and oligomers in Adam R.'s glove, using it as a mold, to create a "hand" made of polyurethane foam. Jonathan T. looks on.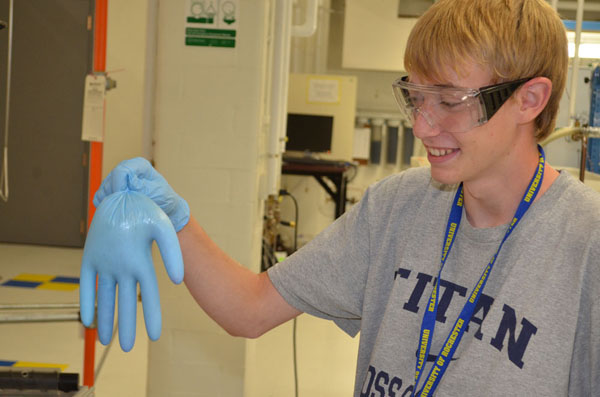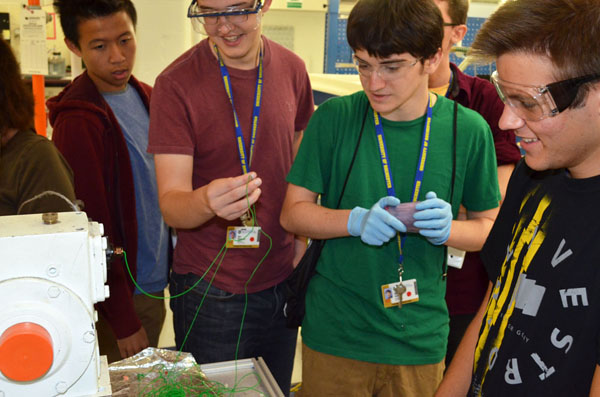 Dean L., Ian P. Aaron G. and Chad C. are intrigued by the styrene line produced by the lab's extruder.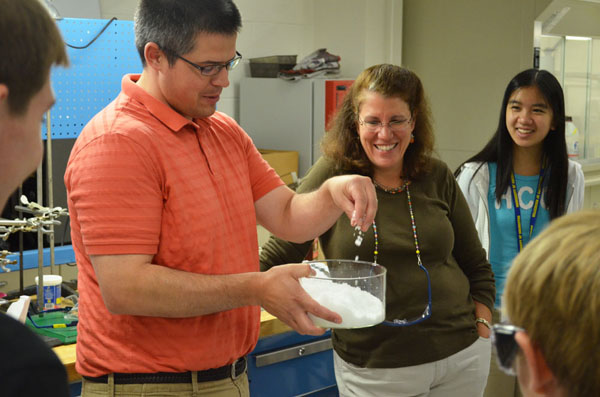 Prof. Tenhaeff demonstrates how a small amount of polymer can be used to create artificial snow.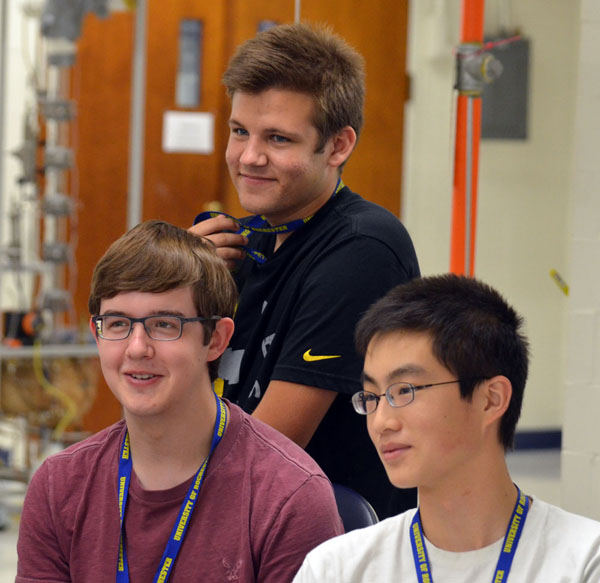 Chad C. (at rear), Ian P. and Austin P. discuss their findings in the group session, which was held at the end of each morning's lab exercises.