Celebrating 100 years: A crisis of accreditation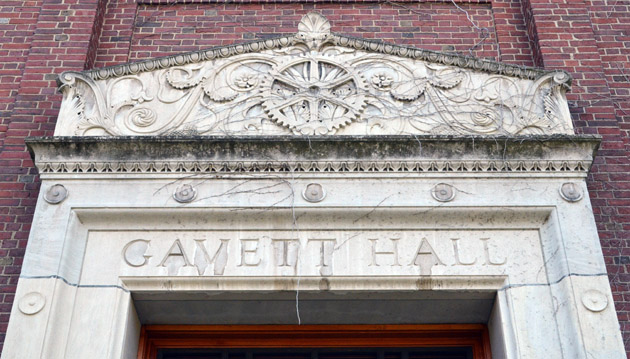 It was "ante up or fold" for Chemical Engineering at the University of Rochester in 1936.
The program had failed to receive accreditation for several reasons. None of the faculty was trained in chemical engineering. There were no unit processes labs. The curriculum stressed too much chemistry and mechanical engineering, and not enough chemical engineering.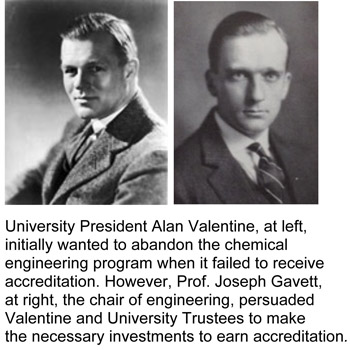 Though University President Alan Valentine initially favored abandoning the program, he sought additional advice, writes John Friedly, former department chair, in his 75th anniversary book about ChemE.
Prof. Joseph Gavett, chair of engineering, was determined to keep the program. 
During a key meeting with trustees in May 1937, the University decided to "ante up," agreeing to spend $15,000 over three years for a unit processes lab, and $4,500 to $5,000 yearly for a new faculty member.
In addition, an industrial advisory committee was created for chemical engineering, headed by James Gleason of Gleason Works.
Next:  Howard Gardner brings "instant credibility"