Harry B. Gray continues to inspire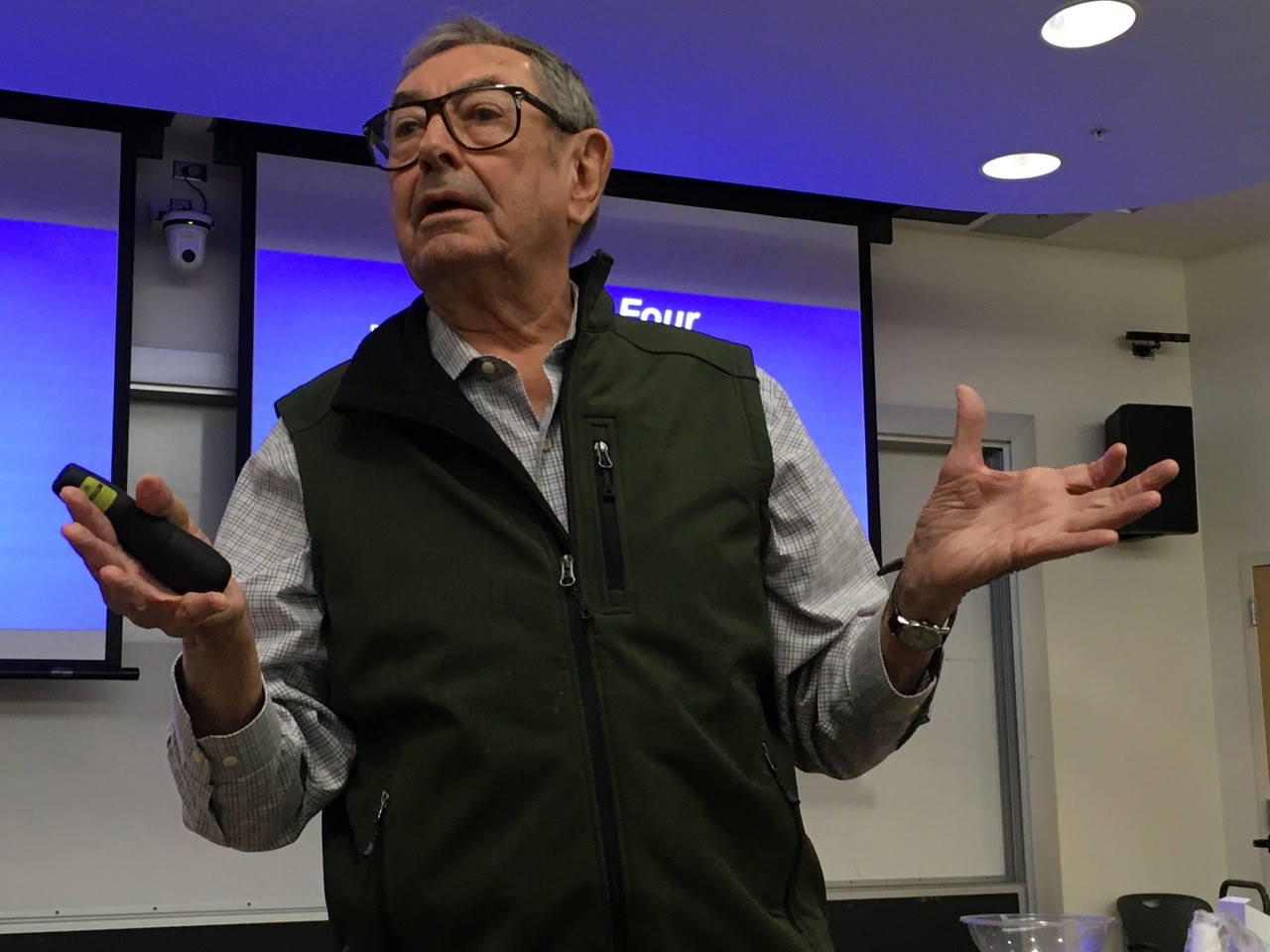 The Department of Chemical Engineering was honored to welcome to campus Harry B. Gray, the Arnold O. Beckman Professor of Chemistry at California Institute of Technology and founding director of the Beckman Institute for Advanced Science and Technology. On November 20, his guest lecture on metal oxos drew a sizeable crowd.
"Harry is larger than life! He won more awards than I can list here, or he wouldn't have time to give his talk," said Astrid Müller, an assistant professor in the department, who introduced Gray. "The most prestigious are the Wolf Prize, the Priestley Medal, and being elected a member of the National Academy of Sciences."
She continued, "But he is also a truly awesome guy, great friend, and inspiring mentor. He spawned five generations of faculty members and is the academic father of about 150 faculty, making him number one in the nation. I am one of them and proud to be a member of Gray Nation!" said Müller, who worked with Gray while serving as a staff scientist at Caltech.
Gray's lecture described how researchers in his group have succeeded in accelerating the delivery of electrons and holes to the buried active site of cytochrome P450 by tethering a photochemical redox sensitizer to P450 substrate analogs. This approach is now being exploited in studies of several other redox enzymes such as nitric oxide synthase, catechol oxidase, and amine oxidase.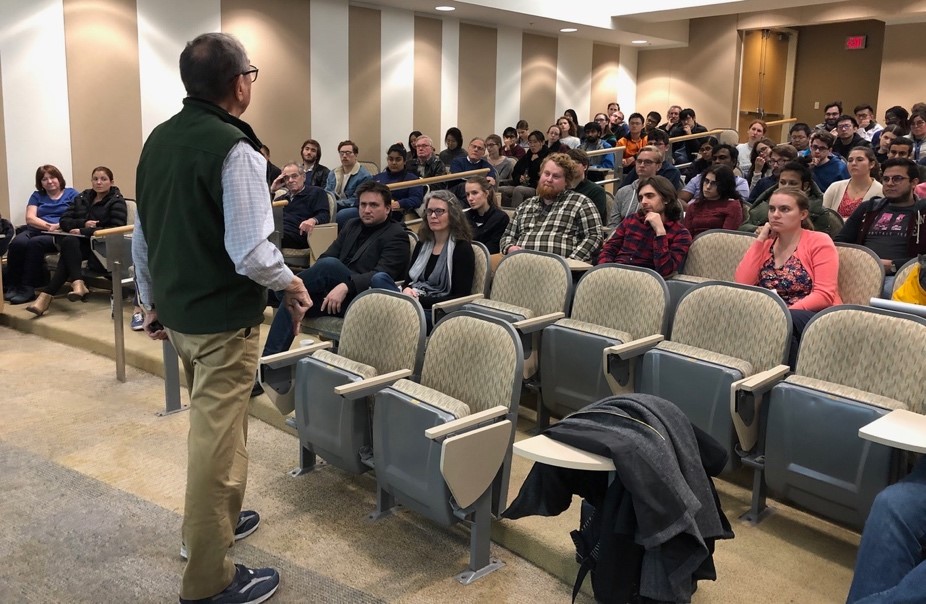 Gray's most significant work lies at the interface between chemistry and biology. As a pioneer of the important and thriving field of bioinorganic chemistry, he has made many key contributions, the most important of which is the development of a fundamental understanding of electron transfer in biological systems at the atomic level. To date, he has published more than 900 research papers and 18 books.
In awarding Gray an honorary doctorate in 1987, the University of Rochester cited his research on electron transfer reactions and their applications in biological sciences and the conversion of solar energy to chemical energy.
"Many believe that Harry B. Gray's discoveries in chemistry make him one of the most eminent scientists of this era," the commencement citation noted. "He has also had a significant impact upon the way that freshman chemistry is taught, and he is author of Chemical Principles, one of the most widely used freshman chemistry texts in the United States. Those who teach inorganic chemistry at Rochester say that Gray's inspiration and support were invaluable in their winning several prestigious research grants."