Recent News
For more news related to materials science see the University Newscenter.
---
September 17, 2021
Monday, October 18, 2021
---
May 22, 2021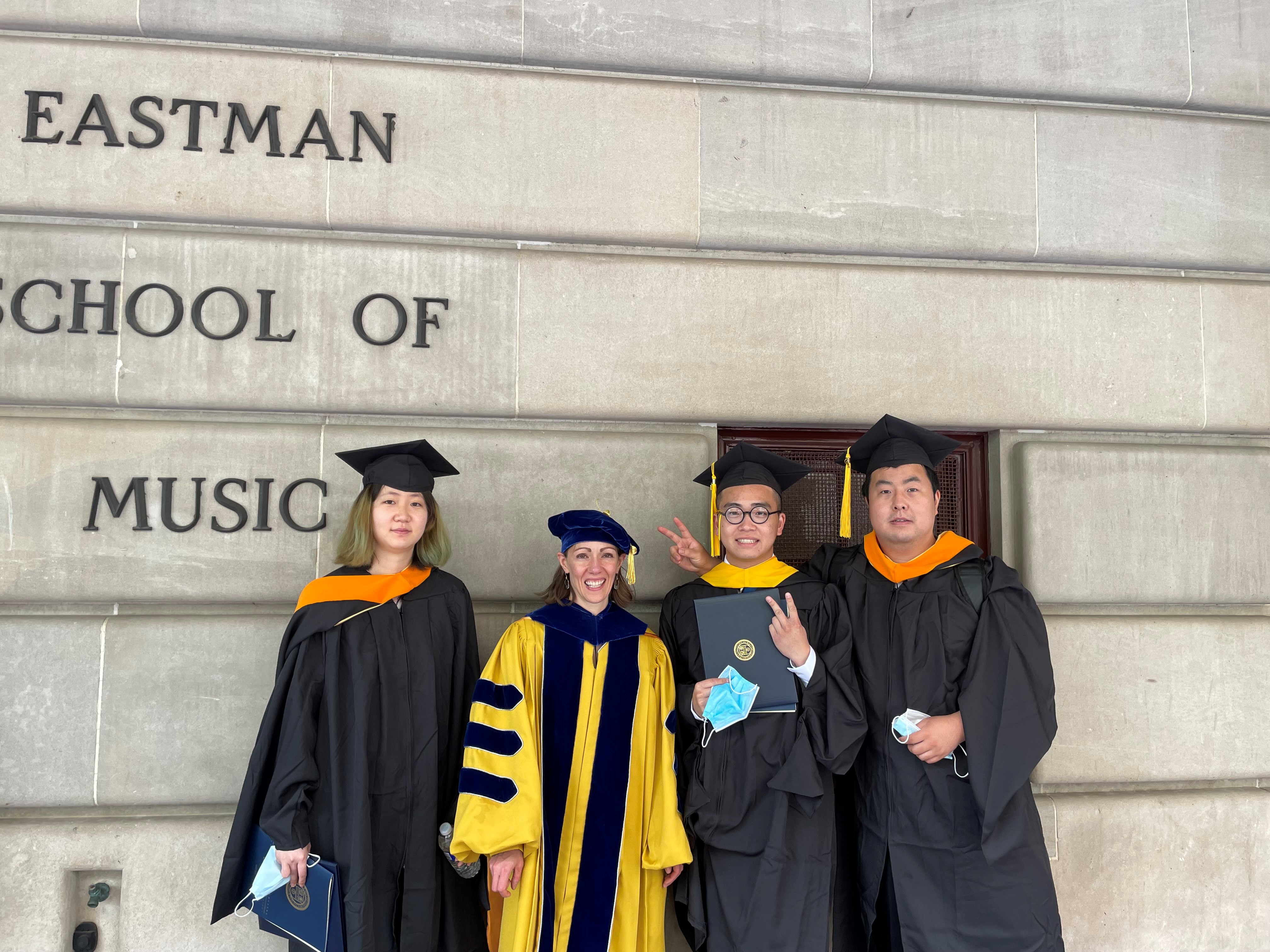 ---
May 14, 2021
Andrea Pickel, assistant professor of mechanical engineering is one of this year's recipients of University Furth Fund awards, which foster the development of promising scientists in the natural and biological sciences.
---
May 14, 2021
Five Materials Science Program faculty among the recipients of this year's University Research Awards.
---
Mon, 26 Jul 2021
From insulator to metal and back again—a new phenomenon reported by researchers at the University Rochester and University of Nevada, Las Vegas, 'will find a place in physics textbooks.'
---
Tue, 30 Mar 2021
In a pair of studies, University physical scientists synthesized new superconducting materials, developing processes that may help 'open the door to many potential applications.'
---
Mon, 29 Mar 2021
Rochester researchers' breakthrough could lead to patient-specific treatments for age-related macular degeneration, which leads to a loss of central vision.
---
Tue, 04 Feb 2020
The University of Rochester research lab that recently used lasers to create unsinkable metal structures has now demonstrated how the same technology could be used to create highly efficient solar power generators.
---
Wed, 06 Nov 2019
Inspired by diving bell spiders and rafts of fire ants, Rochester researchers have created a metallic structure that is so water repellent, it refuses to sink—no matter how often it is forced into water or how much it is damaged.
---
Tue, 27 Aug 2019
Aluminum stops being a metal. Metals turns transparent. Remarkable things happen to materials placed under remarkable conditions, and Rochester scientists are at the forefront of the quest to understand why.
---
Wed, 10 Jul 2019
Graphene is a revolutionary nanomaterial, the discovery of which led to a Nobel Prize. By mixing graphite with bacteria, Rochester scientists are making graphene easier and more environmentally friendly to produce, paving the way for future products and applications.
---
Mon, 10 Jun 2019
Moore's Law predicts that the number of transistors in an integrated circuit will double every two years. As technology nears the limits of Moore's Law, Rochester researchers have combined 2D materials with oxide materials in a new way, with new possibilities for computing power.
---
Thu, 18 Apr 2019
Nacre, also known as mother-of-pearl, is an exceptionally tough natural material found in shells and pearls. Rochester biologists have developed an innovative method for creating nacre in the lab—and maybe on the moon.
---
Fri, 05 Apr 2019
Four Rochester researchers from four different fields are 2019 recipients of the National Science Foundation's most prestigious recognition for junior faculty members.