Announcement
Notice to Prospective Graduate Students
---
---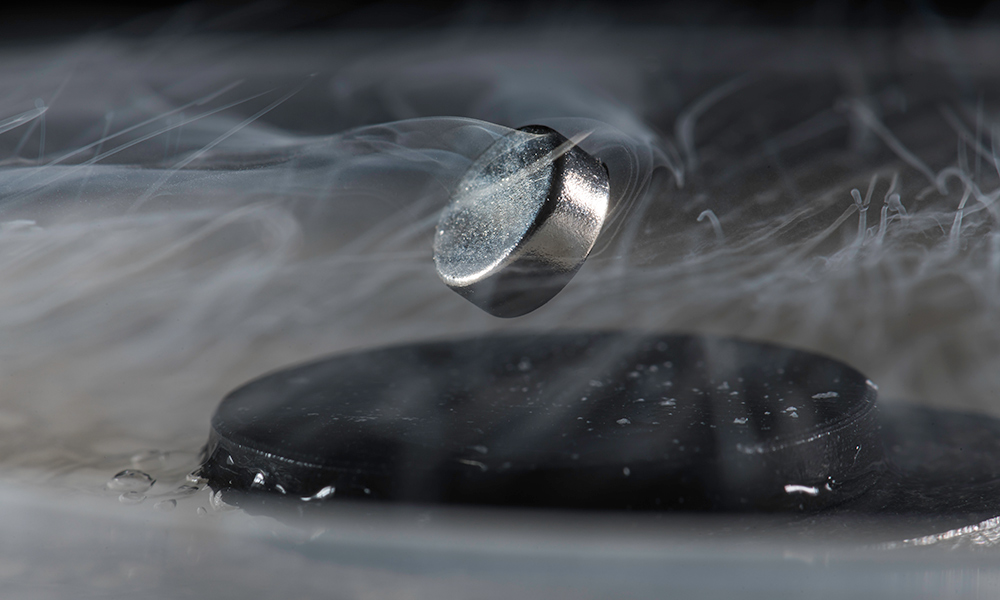 Spotlight
Rochester discovery featured on Science podcast
Science's last podcast episode of 2020 is a celebration of science from the past year. Among the breakthroughs highlighted is Rochester scientists' discovery of a new superconducting material. This hydrogen and carbon-containing compound can conduct electricity without resistance at room temperature—but high pressure is the key.
Tune in at minute 24 to hear the hosts recap this important milestone.
Listen
---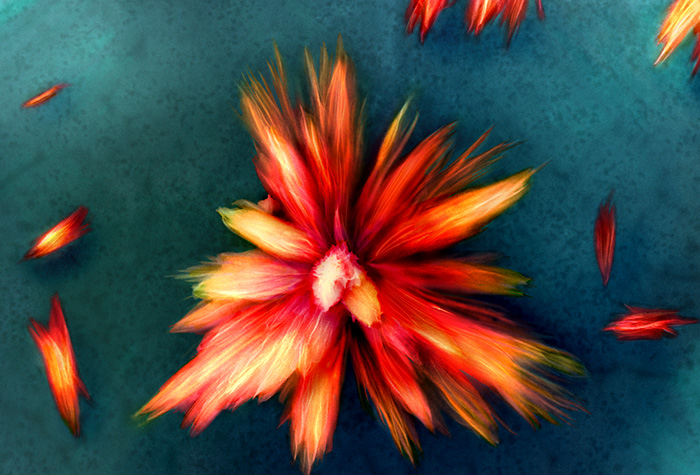 About the Image
Phosphoric Flower—Submitted to the Hajim School's Art of Science competition
By Brendan Marozas, PhD candidate in materials science
(colorized by Megan Frost)
Brendan used both electron microscopy and x-ray spectroscopy to capture this image of crystals on a semiconductor wafer and then identify them as phosphoric acid, a residue of etching. "Art is the communication of beauty in the least expected places," Brendan writes. This "visualization of the unseen... transforms mundane reality into a vivid interpretation that allows the viewer to take a step into the nanoscale."
---
The department was ranked 14th in publications per faculty and 8th in citations per publication, according to a 2010 study by the National Research Council.
There are approximately 200 undergraduate students (50 per graduating class) and 22 faculty members in the Mechanical Engineering Department at the University of Rochester.
Why MECHe?
All of our mechanical engineering students apply the latest software to problems in the mechanics of solids and fluids, materials science, mechanical systems, and advanced power applications. They also have broad hands-on laboratory and design experience. We offer research opportunities to both graduate and undergraduate students.
Learn More
---
---
Want more information about the Department of Mechanical Engineering? Contact us.

---