Overview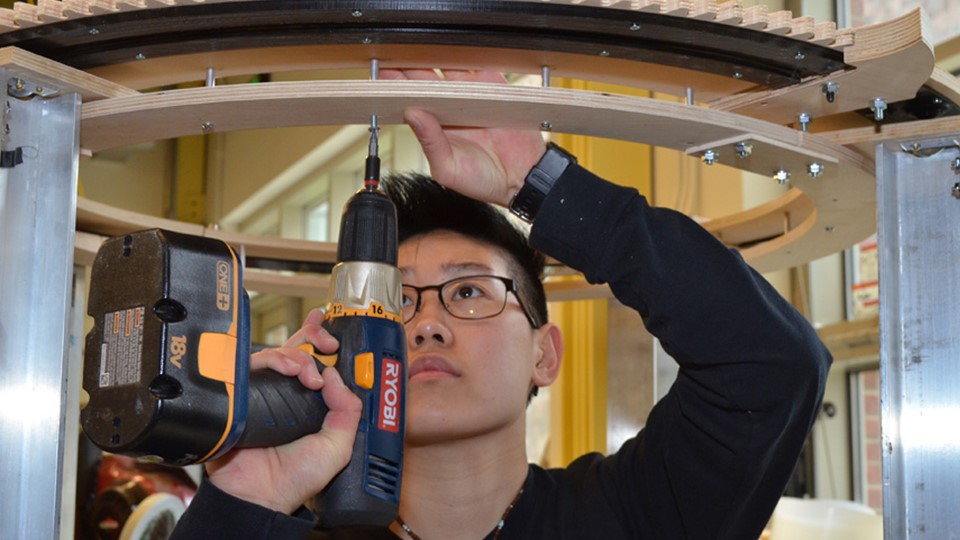 We offer a BS degree program in mechanical engineering accredited by the Engineering Accreditation Commission of ABET, http://www.abet.org. We also offer a BS in geomechanics jointly with the Department of Earth and Environmental Sciences. Learn more about our program and mechanical engineering in general by visiting our what is mechanical engineering page.
Get Involved
Students looking to get more involved can join one of the many engineering societies, the Baja team or the Solar Splash team. For a complete list of all engineering societies, please refer to the Hajim School of Engineering and Applied Sciences undergraduate societies web page.
Mechanical Engineering Curriculum Guide
This handbook is meant to be a guide only. Mechanical engineering students should always consult with their ME faculty advisors regarding course work.
Mechanical Engineering Curriculum Guide [pdf]
Enrollment and graduation information
Enrollment and graduation information for the BS degree in Mechanical Engineering can be found at